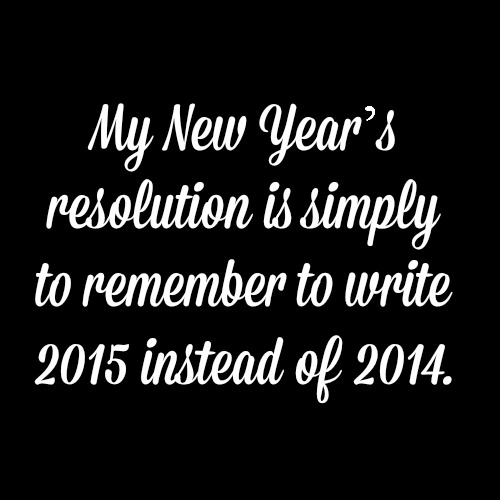 Good Morning, and welcome to 2015.
For the last six years, I have written a New Year's Day post filled with blog updates, new series ideas, and what to expect in the upcoming year, first on Coupons, Deals and More, and last year on Ann's Entitled Life.
And this year, I am brimming with ideas… for less work.
I finally shut down Coupons, Deals, and More. You see, Ann's Entitled Life is doing pretty well. Ok, it has exceeded my wildest expectations. Now that may not sound like too high a bar since I started Ann's Entitled Life as a weblog; a traditional diary, and therefore had no expectations. But if I had had any exceptions, they would have been exceeded. Wildly.
Ann's Entitled Life is actually taking up a decent amount of my retired-person time. Since I really had no desire to deal blog any longer, I decided shutting down Coupons, Deals and More was a good way to get back eight hours a week. It is now a static page (because it is trademarked), and I will add printable rebates a few times a month, but otherwise? It is done.
On Ann's Entitled Life, one of the most time-consuming things I do is Laugh For Today. If you are part of the Ann's Entitled Life Facebook GROUP you know this to be true because that group is where I share the er, more risqué laughs I find that cannot be shared on a G/PG rated blog. Some days, the members of that Facebook group get a plethora of finds!
I have thought long and hard about continuing the Laugh For Today series. On the one hand, I like it. We all need to laugh. On the other hand, it can take 16 hours to find 20 laughs fit for the blog. No one ever comments on the Laughs, so as far as I know, that is 16 hours of my life that could be put to a higher and better use (no matter how much I like to laugh nothing is very funny after the first hour or two of reading through cartoons and one-liners, believe me). So, I think I am going down to 1-3 days a week on the Laughs, as opposed to the current five days per week. There will definitely be a Laugh on Mondays (goodness knows we need something to smile about on a Monday morning), and probably Friday… and possibly on Wednesday too? Sounds like a plan to me!
While I am in no way, shape, manner, or form a food blogger, Hubby's and my recipes are a huge draw on Ann's Entitled Life. Those will definitely continue.
Note: I do not have a hardcover (or softcover) cookbook. The first time this request was emailed to me, I was taken aback: who would want a cookbook from me? Now, after the umpteenth request, I am no longer surprised to receive an email request asking where to buy my cookbook. I have to tell you all I have no plans to write a cookbook. Writing a book of any kind is a lot of work. (See: less work, paragraph 3 above.) Writing a cookbook is even more work than a novel due to all the testing that must be done. While Hubby would probably like it if I made cookies all day, every day, for months on end, I'm just not into the idea at this point in my life.
I did do a reader survey a few months ago before I wrote my eBook. (Today's the last day to get A Baker's Dozen Of Holiday Sweets for free; sign up for my newsletter, confirm and then click the link in the confirmation "thank you!") Besides recipes of all types, people were looking for household tips and hints. Since I am old, I can definitely share the way things "used to be". My great-grandmother and grandmother definitely did things a "certain way". That got passed down, and I do things "a certain way" too. So, more household tips it will be!
Last year I closed the Ann's Entitled Life Facebook page (different than the group). I ended up opening it again in October when someone figured out how to actually get to people's streams. Hint: pretend Facebook is Pinterest. That means I schedule a lot of content on the Facebook page. I post between 10-15 times per day on the Ann's Entitled Life Facebook page and only 4-5 posts will be Ann's Entitled Life content. The rest is other blogger's content.
But, as always, Facebook is changing the game on us and wants us to pay for everything. As long as I can get content to your Facebook stream (mine or other blogger's content), I will continue the Ann's Entitled Life Facebook page. However the new algorithm may make things even worse (if that is possible on Facebook), and adjustments may have to be made.
That's about it for now. I want to thank you all for reading Ann's Entitled Life. I wouldn't mind if you all commented a bit (ok a lot) more. I love interacting with people who read Ann's Entitled Life. I'd like to get to know you all too. So please feel free to comment on the blog. The first comment is held for moderation, thereafter, you are free to go (this is to prevent the board from being spammed by unknown bots).
If you would like to follow Ann's Entitled Life via newsletter or social media, this is where we can connect:
● Follow Ann's Entitled Life on Twitter
● Follow Ann's Entitled Life on Pinterest
● Follow Ann's Entitled Life on Facebook via a GROUP
● Follow Ann's Entitled Life on Facebook via a PAGE
● Subscribe to the Ann's Entitled Life Newsletter
And I can always be reached through the contact me page or by emailing me directly!
Do you have any New Year plans? Resolutions? Goals? Ideas?
I wish you all a very Happy, Healthy, Fulfilling New Year. May 2015 be a year of much happiness and joy for you and yours!
---