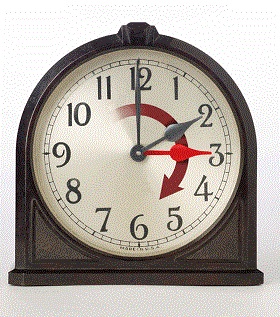 Daylight Saving Time ends in the United States on Sunday, Nov. 6, at 2am and Standard Time begins again. Remember to set your clocks back 1 hour tonight before you go to sleep!
Remember … spring forward, fall back!
This has been a public service announcement from those kind folks at Ann's Entitled Life, aka me. 😉
You're welcome.
---