A much as I love my husband, I gotta admit he can be a real dork.
Why a dork?
I am so glad you asked…
Back in 2004 we had our first date. Hubby drove across state to Buffalo in his self-named "chick magnet" vehicle.
Behold the "chick magnet".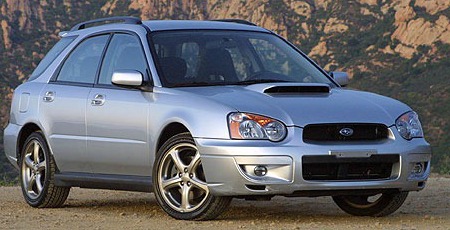 Ummmmm, yeah.
Now let me tell you cars don't really impress me. And if I were going to be impressed by an automobile, it sure as hell wouldn't have been that car (even though it was the hatchback model Oy).
Nevertheless, when we walked over to Hubby's car to begin our evening together, Hubby looked expectantly at me anticipating a favorable reaction to the car he had just had washed and vacuumed mere hours prior to our first date – just to impress me. If I knew then what I know now, the fact that he washed and vacuumed his car would have shocked the heck out of me… but I still wouldn't have been impressed with the car itself.
We pulled up to the restaurant for dinner, and they had valet parking. There was a female valet and a male valet manning the booth. Hubby and I got out of the car, and the lady-valet approaches us to grab the keys from Hubby with bored expression on her face. The male-valet runs over, cuts across the front of her with his hand, while telling her "I'll get this one" as he grabs the keys from Hubby and mentions something about "cool car".
Well that made Hubby's night! Forget a first date with my lovely-self, he was in high alt because the valet er, recognized he had a "cool car".
Me? I eventually named it The Baby Car because it was so little.
Hubby gets mad to this day when I reference it by my name for his old car instead of calling it "the chick magnet" or some other delusional name Hubby had for that vehicle. He just loved that car! In fact, he loved it so much he got the Saab version of it for the place in Utah.
I called that one The Baby Brother.
Do you recall your first date with your spouse or significant other? Please share! And Hubby wants to know what kind of car you were driving (seriously… he asked that!)