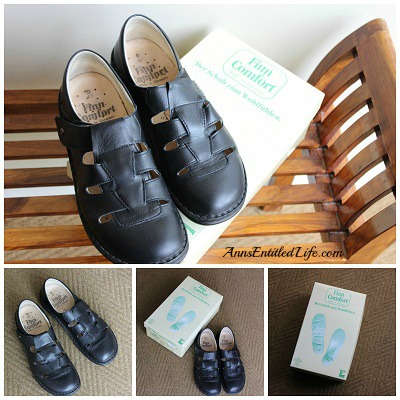 When Mr Max got sick in March, he took to sleeping on our bed. This is not something he normally does (ever), so that told us (like the no eating or drinking hadn't already) just how ill he was. Well, subconsciously I knew he was on the bed with us, so I slept hugging the side of the bed so I wouldn't kick him or disturb him in any way. In retrospect I should have left Max and Hubby to the bed and gone and slept in the spare room … but I didn't.
One morning a few weeks into Max's illness I woke up and my right leg hurt. I figured I just slept wrong – I was sleeping like a contortionist trying to avoid the dog – and I'd walk it off during the day.
Well, over the course of the next week it seemed that my leg hurt even worse. I could never pin-point exactly where it hurt: one day it was the back of my calf, the next day the front of my thigh, and the day after that, the side of my knee. And so it went. Seldom did my leg hurt in the same place two days in a row! Talk about frustrating.
Hubby started to stretch me out and my leg felt normal after the stretching, and that feeling of normalcy would last a good part of the day. But, if he didn't stretch me, my leg again hurt. I started to wonder if I pulled something, or if the sneakers I ran around in daily needed to be replaced?
I ended up going to the shoe store, buying new sneakers and trying on other shoes. I was looking for black flats but didn't find what I was looking for. I did try on some Finn Comfort shoes, and could not believe how fabulous my feet felt! I ended up buying these Finn Comfort Quebec
shoes.
And man these are uuuuuuuuuuuuuuug-ly! But it is like I am walking barefoot, only better! Maybe a cloud? On the sand? Anyway my feet felt fabulous in these! The shoe store had a few other Finn Comfort shoes that were not unattractive, but they did not carry my size and I didn't want to wait to order. So, even though I found the shoes unattractive, I bough 'em.
Their looks have grown on me. They actually look great with jeans. My leg feels a LOT better, which also contributes to my change of heart concerning the looks of the Finn Comfort shoes. I look fondly on them now. That will happen when a pair of shoes takes away my pain.
I started the elliptical again to help me stretch more, and that combined with these Finn Comfort shoes
and my new sneakers have worked wonders the last three weeks. I do know the shoes have had a lot to do with it, because I wore sandals the other day, and even though I used the elliptical that morning, my leg started to ache again that evening in my sleep.
The next day… back to the Finn Comfort and no problems sleeping that night. I really think comfortable shoes with good support (I have a VERY high arch) have helped tremendously.
Now if only Christian Louboutin shoes felt half this good!
Is it just me, or is it always the ugly shoes that are the most comfortable?
Disclosure: the links in this post may be affiliate links