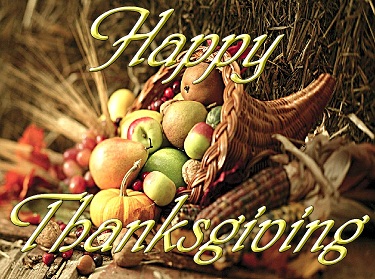 Kmart long ago pushed the envelope on Thanksgiving by opening on Thanksgiving Day. When Kmart bought Sears, they followed. Last year,
So now Macy's is considering opening on Thanksgiving Day too. I do call BS on this:
Lundgren said he was pleasantly surprised that year-round employees of Macy's and Bloomingdale's were enthusiastic about manning the cash registers and fitting rooms at midnight Thanksgiving Day. "Our core associates want to be there early. They're excited, it's the start of the season."
Ummm no they didn't. Macy's employees may feel they have no choice but to work Thanksgiving Day, but I doubt anyone said, "Let's start the insanity earlier!"
The flagship store in NYC may well remain open though, because as the NY Post so eloquently put it:
Macy's, a source revealed to WWD last week, is reversing its traditional policy of staying closed on Thanksgiving after noticing with dismay that much of the crowd that gathered for the Macy's Thanksgiving Day Parade last year concluded the day by going on a collective shopping spree at rival department store Lord & Taylor, which opened its doors at 10 a.m. as an experiment and drank Macy's milkshake.
I won't be out shopping on Thanksgiving, that's for certain, but I will be shopping online if there are good deals available.
What about you? Would you shop a brick and mortar store on Thanksgiving Day?
---