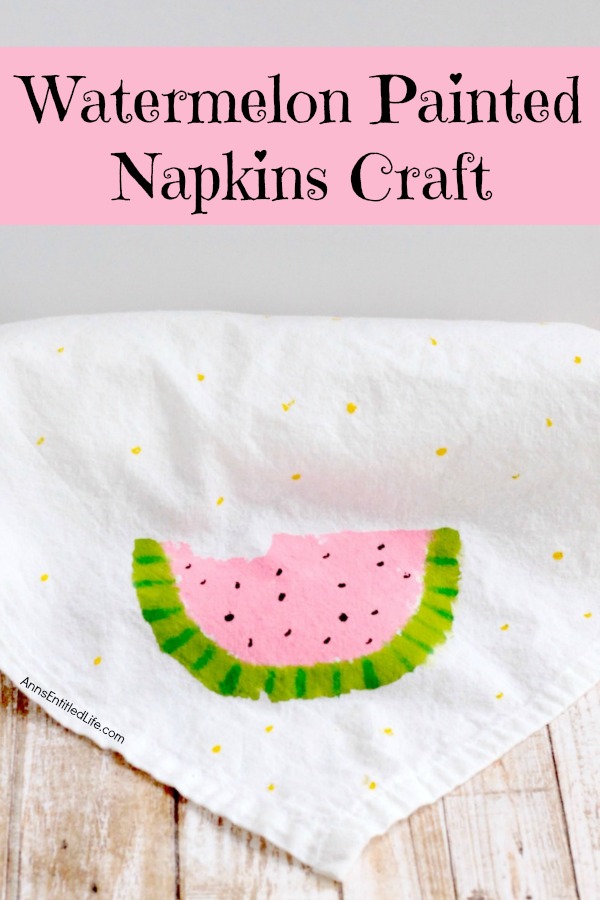 Watermelon Painted Napkins Craft
Sponge painting is pretty easy to do. You use acrylic paints and an acrylic medium along with an hour of your time, and voilà! a fun party decor, something cute to set a summer table with, to give as a housewarming present, shower gift and more.
These napkins are nice as they do not have to look uniform to be a set. You could cut two sponge stamps, one with a bite, one without. Or, two different bites. Or three sponges, two different bites, one no bite. The possibilities are endless.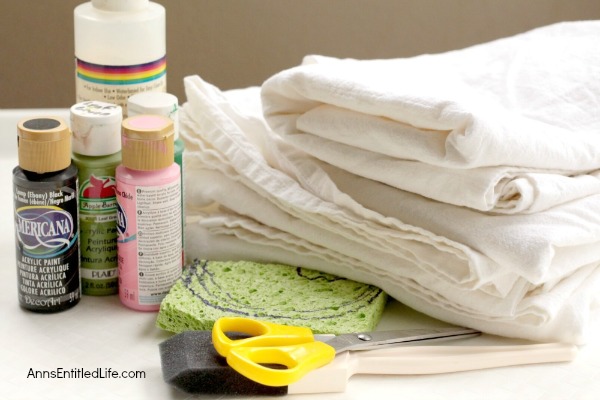 For the materials you need to make painted napkin craft, head over to your nearest Michaels or you can order the supplies from the links below.
Watermelon Painted Napkins Craft Materials:
• Cardboard
• Sponge
• Permanent Marker
• Scissors
• Dark Green Acrylic Paint
• Light Acrylic Paint
• Pink Acrylic Paint
• Yellow Acrylic Paint
• Black Metallic Paint
• Paintbrushes
• Cloth Napkins: White Cotton Napkins will work best, shown are oversized cotton napkins
• Acrylic Medium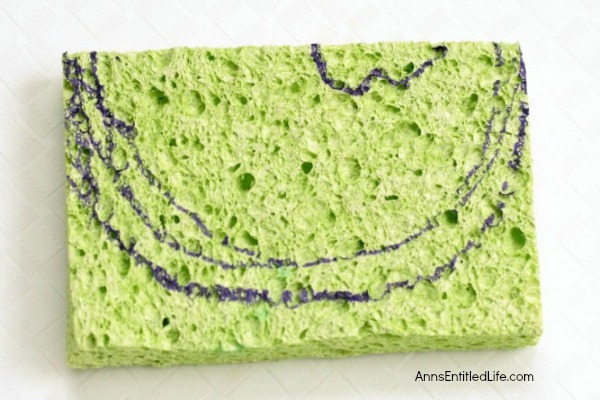 Watermelon Painted Napkins Craft Directions:
• Lay down some cardboard or other protective material on your work surface.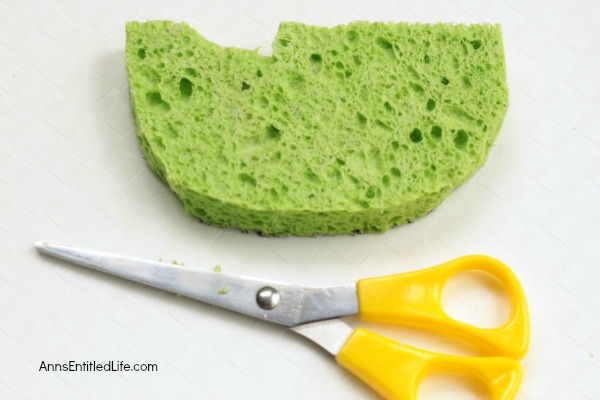 • Take a dry sponge, and using a permanent marker, mark the flesh of the watermelon and the rind on the sponge. You are just drawing lines so when you cut out your sponge, it resembles a cut piece of watermelon in shape.
• This tutorial cuts a little bite into the watermelon. That is totally optional.
• Wet the sponge and squeeze out all excess water.
• Cut out the watermelon stamp along the lines you drew.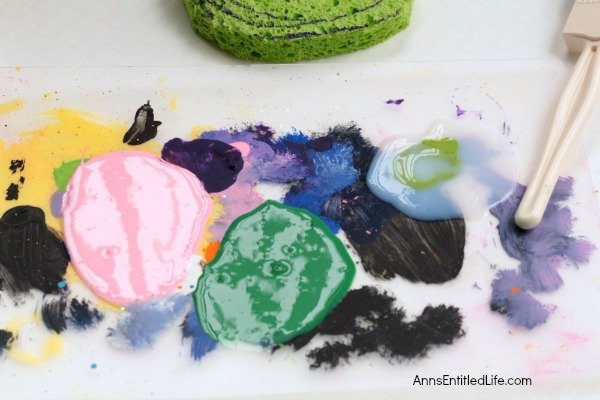 • Mix the paint and your acrylic medium in an approximate 2 to 1 ratio with more acrylic medium used than paint. This will help the design remain flexible on your napkins and it will not get stiff.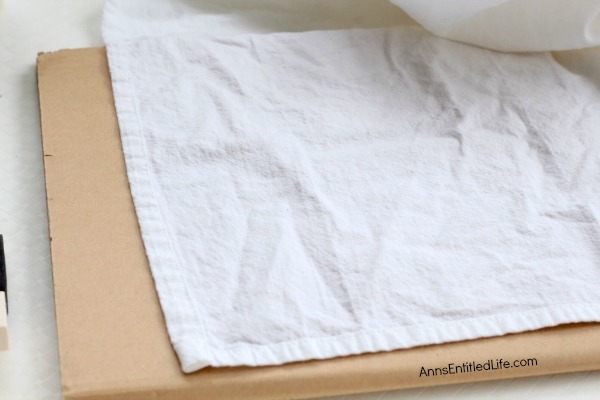 • Layer a corner of your napkin onto the cardboard.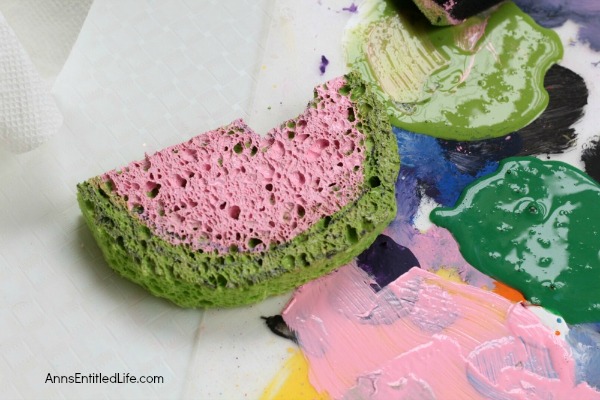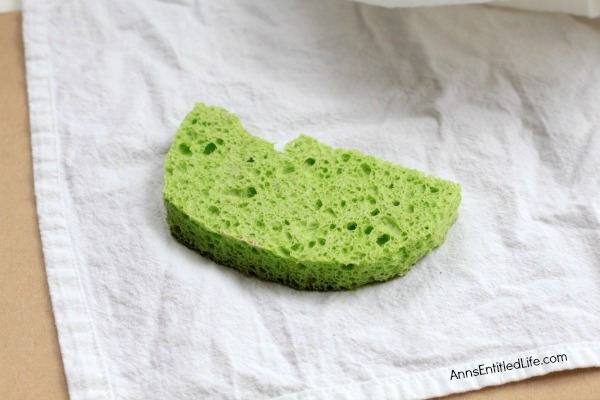 • Paint mixed light green and pink onto the sponge and press it paint side down onto the napkin.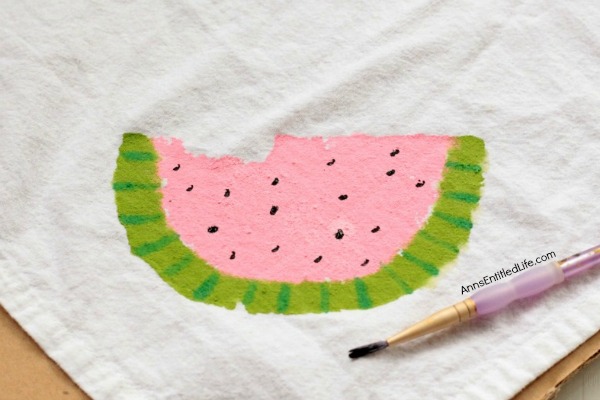 • Let the paint dry.
• Add accent paint with your dark green and black paints. To make it look even more like a watermelon, seeds were painted onto the sponged watermelon that is painted on the napkin.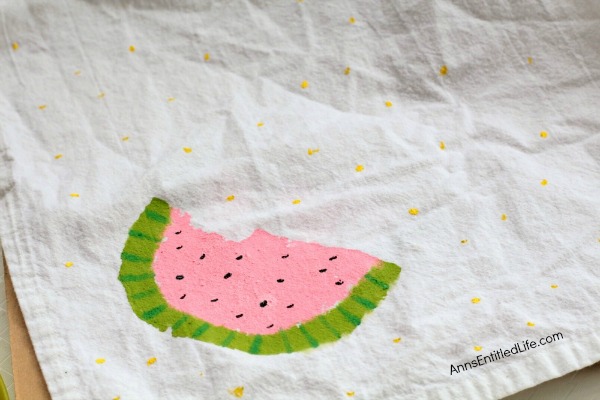 • Also added were yellow dots around one-half of the napkins, but not the other half. This was to make the designs similar for each napkin, but not exactly the same. You, of course, may wish to make yellow paint dots all over your napkin, or not make any yellow dots at all.
• Let the paint dry at least two hours.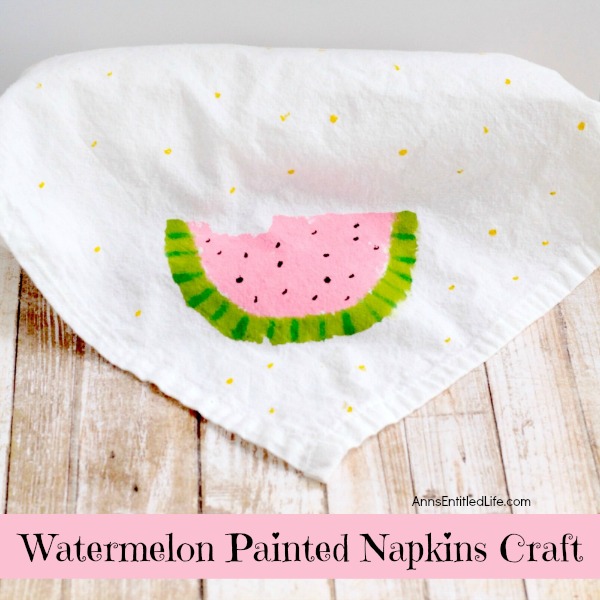 • Place your napkins into a clothes dryer and dry on high heat for one hour. This will set the paint and allow you to wash the napkins after use without ruining the design. You can also iron the back of the design to set it if you do not want to risk paint in your dryer. (However, these did not leave any paint behind in the dryer.)
This Watermelon Painted Napkins Craft is an easy, fun craft to make your own watermelon napkins using a sponge and acrylic paint! If you are looking for a fun summer napkin, a housewarming gift or shower present made with your own hands, this is it!
• To print the Watermelon Painted Napkins Craft Instructions, click here.
---
• Disclosure: the links in this post may be affiliate links.
• For more Holiday posts on Ann's Entitled Life, click here.
• For more Craft posts on Ann's Entitled Life, click here.
• If you enjoyed this post, be sure to sign up for the Ann's Entitled Life weekly newsletter, and never miss another article!
---