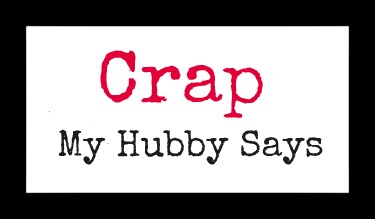 Ah, my poor Hubby. Sometimes I think I pick on him just to provoke blog material. Then I come to my senses and realize this all comes naturally, and I am just lucky he provides me with er, stories I can share.
See this: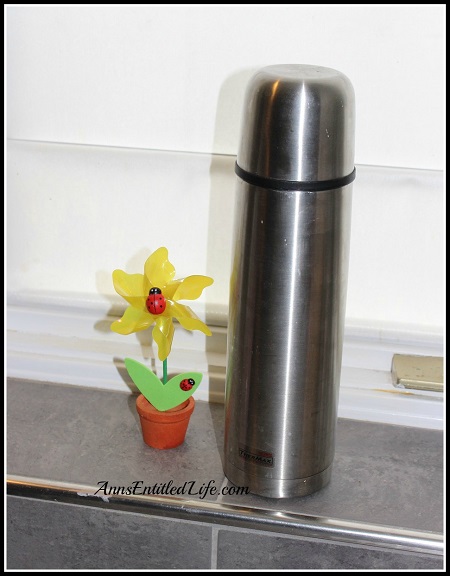 … the thermos, not the flower thingie.
That thermos has been sitting on the window ledge, unopened, with contents since Hubby last went hunting – in November!
I told him last month I was tossing that thermos if he didn't clean it and put it away. This was after numerous "reminders" that he needed to clean the darned thing and put it away – since November!
Since there is a small amount of fluids left inside it (I have no idea what), I am sure it will smell real purdy when opened.
With all of this in mind…
Yesterday the cleaning ladies came in. I always put away the clutter before they arrive. Hubby just happened to walk into the kitchen as I spied that thermos in my final sweep of the room. I told him I was tossing the thermos if he didn't clean it.
The response was pretty much as expected:
NOOOOOOOOOOOOOOOOOOOOOO …
You're pressuring me!
Why don't you just do it!? (ok this one was said with a laugh… he knew there was no way!)
You're so wasteful!
You give these arbitrary ultimatums …
Yeah, Hubby can certainly come up with some doozies when cornered. The thermos? I need to toss it on garbage day. I can't imagine how rancid whatever is in there must be, although I do have to say I am impressed with the seal… I have not smelled anything coming from the container in the last six months!