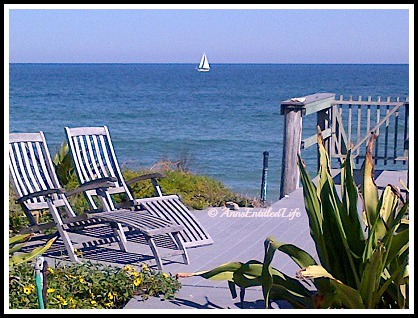 Even though I am fully aware I am a crummy photographer, I decided to share some of my Florida vacation pictures with all of you. Hubby, Max and I stayed at a beach house just outside of St Augustine, Florida for the month of February this year. Last year we stayed in Miami, and while the view was outstanding (we were on Sunny Isles right on the beach on the 26th floor of a condo), and loved walking across the street to all manner of shops and restaurant, the traffic was insane. So, on our way home last year we took an extra week to meander up the coast investigating areas that we might like.
We had spent some time in St. Augustine on our way down to Miami and then again on the way back. We loved the laid-back, artsy-fartsy feel of the St. Augustine area. Deciding that Anastasia Island was too touristy for us, we went north to South Ponte Vedra Beach (not Ponte Vedra Beach which has some super super spectacular beach properties!). The house we rented had four bedrooms, three bathrooms and when you walked out the backdoor, you went down the stairs and were on the beach.
I collected a load of seashells – and have to figure out what to do with them. We saw a Right Whale one day (they are very endangered) breach and blow, a giant jellyfish that washed up on the beach (which we gave a wide berth), many sand pipers and tons and tons of pelicans – both flying and dive-bombing in the ocean for food!
Max loved his beach walks. One of the main draws to the area for us was dogs being allowed on the beach. Most of the Florida east coast beaches have banned dogs (but some still allow driving on the beach – go figure!). My guess was people didn't pick up after their dogs and/or didn't leash them. We actually had people thank us for leashing our dog, and I was always surprised; we only ever saw one unleashed dog, and the beach was generally desserted.
While we did go into town often, and we drove to Orlando three times, once for our day ay Universal Studios we did spend a fair amount of time on the beach.
One of the nicest evenings I spent was with Allie from Simply St Augustine (all things St Augustine, check out her blog if you will be in St John's County), and Karen from Saving the Family Money (of you are looking for a deal blogger, check her out!). Allie took pictures of the food we had at Cap's on the Water. When she pulled out her camera, neither Karen nor I blinked, but the rest of the restaurant certainly gave our table a funny look! You can read about our dining experience at Simply St Augustine (click here) edited to add: I just noticed I made it into one of Allie's pictures! The one with my dinner entree
Here are some pictures of our vacation (all taken with my Droid). The sunrise is from the first few days at the beach house. Hubby had to fly to Chicago for his brother's funeral, so I was up very early to see him off.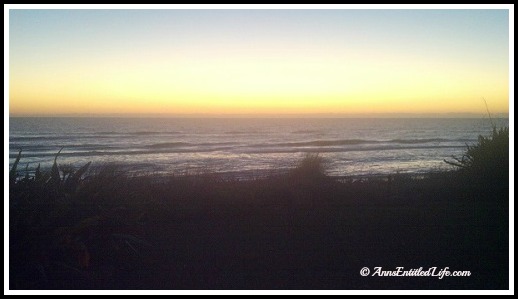 Vilano Beach, February 2013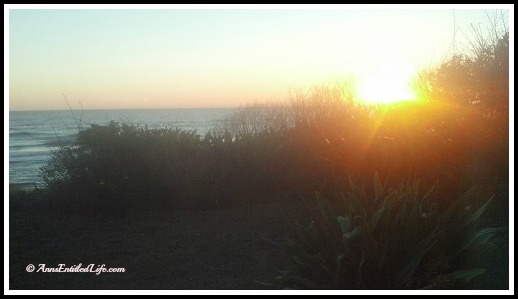 Vilano Beach, February 2013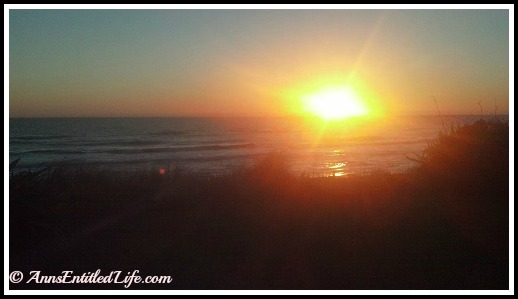 Vilano Beach, February 2013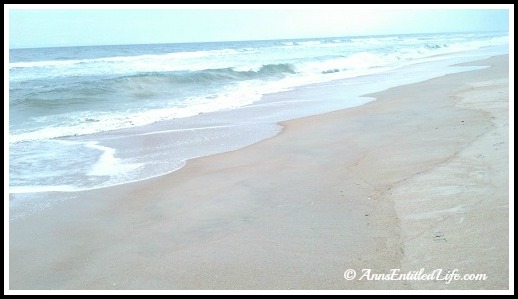 Vilano Beach, February 2013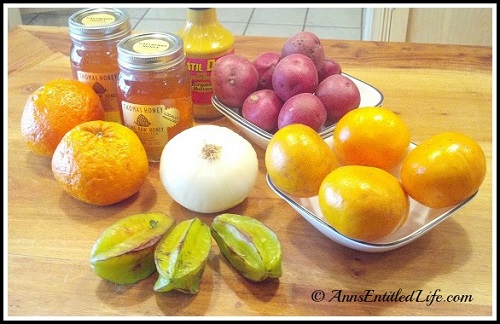 We went to a number of Farmer' markets while in the St Augustine area. The above came from one of our stops at The Wednesday Market. This was a nice, laid back, small Farmer's Market held every Wednesday on the pier. Dogs are most welcome. As a matter of fact, dogs are very welcome through most of the St Augustine area. Many a restaurant has outdoor seating so food may be enjoyed while taking your pooch for a walk. One of the few places we were not allowed to take Max was the Old City Farmer's Market. There is no indication of this on their website, so that was disappointing.
All-in-all we loved our trip to Florida this year, and wish we had stayed a few extra weeks!