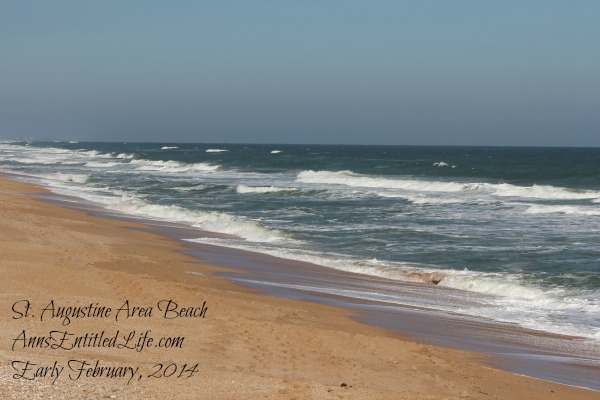 Hubby and I are down at our Florida condo for a few months, escaping the northern winter. Apparently, we picked a great year to snowbird! While the weather down in St Augustine has been uneven at best (40° one day, 70° the next), I know it has been better than what has been going on back home.
My brother came down this past weekend, so we went down to the beach where we watched the waves (it was extremely windy that day), he wrote a note to his girlfriend in the sand, and we watched a surfer catch some waves.
I hope these pictures warm you up a bit: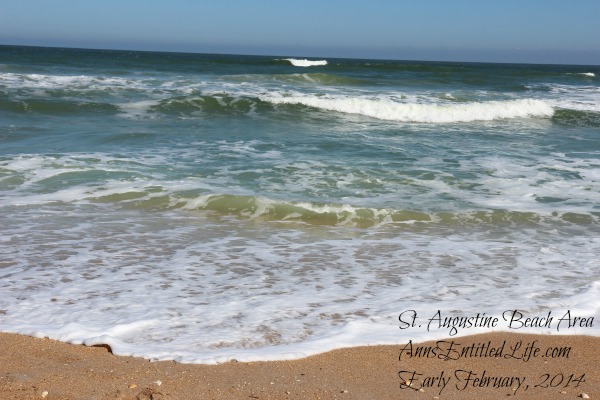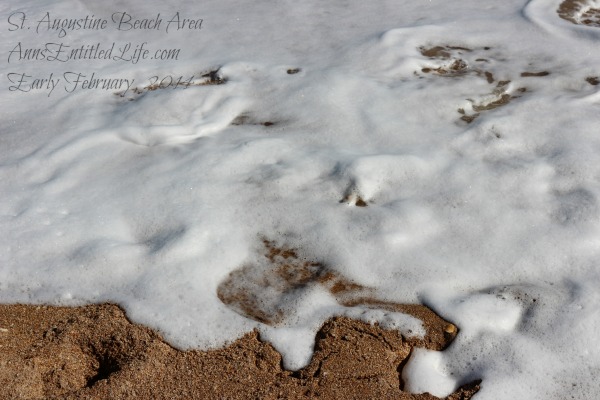 Beach foam! or sea foam is created by the agitation of seawater, particularly when it contains higher concentrations of dissolved organic matter derived from sources such as the offshore breakdown of algal blooms. These compounds can act as surfactants or foaming agents. As the seawater is churned by breaking waves in the surf zone adjacent to the shore, the presence of these surfactants under these turbulent conditions traps air, forming persistent bubbles that stick to each other through surface tension. Due to its low density and persistence, foam can be blown by strong on-shore winds from the beachface inland. (according to the wiki)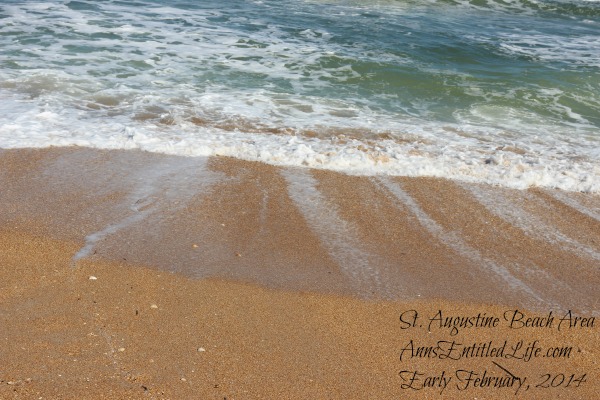 The ocean recedes leaving behind shells.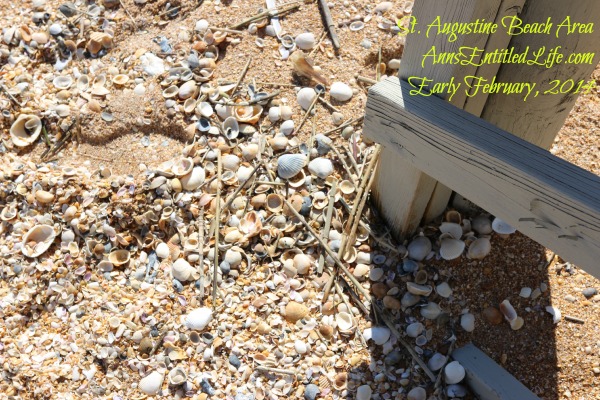 Shells on the beach!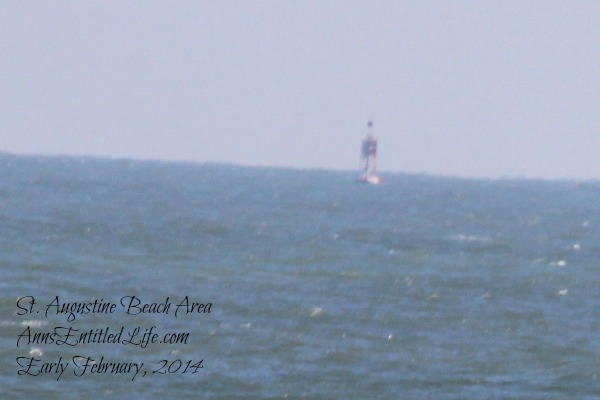 I have no idea how far out this buoy was. To be quite honest, I never saw it. I was using my long-lens, merrily snapping pictures and this one came up in my downloaded picture file.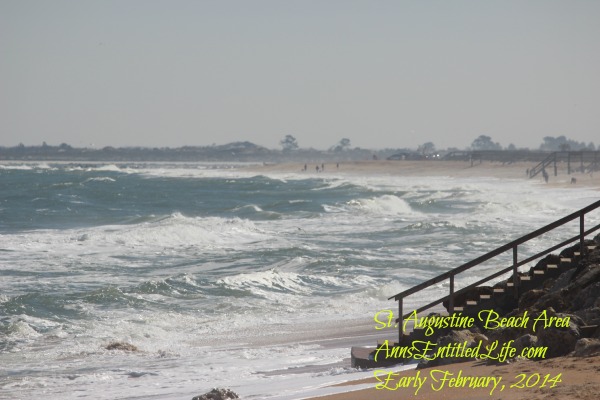 Told ya it was windy that day!
Surf's up!
[slider id='5413′ name='St. Augustine Beach, February 2014′]
The surfer is a slideshow since there were so many pics – from his watching for a wave, finding one, riding it, to his leaving for the day. You'll notice he is wearing a wetsuit. So were the other surfers that day. It wasn't all that warm, and the wind made it feel even colder, not to mention how cold the ocean is right now.
---
● For more Florida pictures and articles, click here.
● For more Travel articles, click here.
---