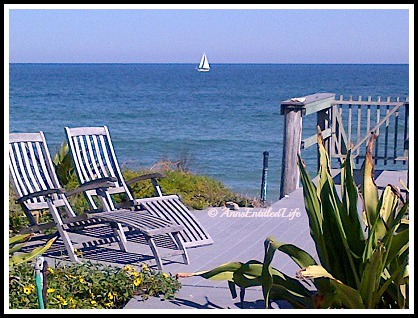 We bought a Florida condo! Here's the story of how that came about…
My husband retired a few years ago. I was thrilled to have him home with me; he worked 70-80 hours a week, and traveled a great deal. I truly missed him when he was away from home. I thought it would be wonderful for us to spend more time together.
I also got old. And tired of dealing with the wind and cold. I actually like snow, and if it fell at 50º instead of 30º, my area in the winter would be wonderful! Alas, I live in one of the windiest areas in the country (all those MAs are Boston area, then there are a lot in OK, then the NY areas around Buffalo). The wind is fabulous in the summer months! Since it seldom gets above 85º here in the summer and that nice lake breeze comes through air conditioning the 80º summer days, the summer in western New York is about the best to be had in the US.
But, those same wonderful summer breezes suck in January and February. Big time! There is little worse than a 20 – 30 mile an hour wind coming straight at you when it is 25º out and snowing. Blech.
So, a few years ago after Hubby retired, I talked him into going to Florida for a month in February. In 2012 we were down in the north Miami Beach area on Sunny Isles. It was nice, but a little too congested for my taste. In 2013 we ended up in the St Augustine area which we like tremendously!
We discussed buying a house on the beach, using it for ourselves in January, February and possibly March, and then renting out the house the rest of the year to Florida inlanders that travel to the ocean in the summer months to escape the heat. Our beach house stay convinced us that the constant upkeep required to stay ahead of salt corrosion would be difficult for us to deal with. While we could hire a competent property management company, it is the little details that make a house feel homey. Not only that, but only with constant attention could the owners of the vacation property see the constant corrosion caused by the salt air and immediately fix the problems before they escalated out of control. Owning a beach house for rental is, in our opinion, better suited to those that live close-by who can constantly monitor the property for nature's damage and make immediate repairs.
Then too the people owning the houses along the ocean in that area are smoking something when it comes to what they think their property values are! There is a reason nearly every other house is for sale with nary a sold sign in sight: they are all priced way too high! These people apparently think the crash of 2008 (and counting in Florida) never happened.
When we factored in the ludicrous pricing of a beach house along with the constant updates, we decided a condo would be a better way to go.
We ended up buying across the street from the beach. There are no buildings in front of us however, and we have an unobstructed ocean view and beach access is through a direct overpass. Other condos have direct beach access through tunnels.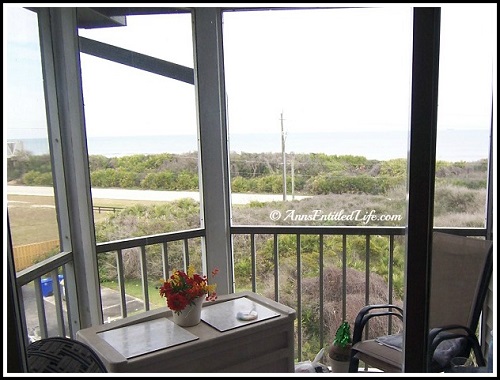 This is the patio view. Why the patio isn't four times as large I do not know! Possibly something to do with structural issues or hurricane threats? In any event, it is a shame it is not longer because…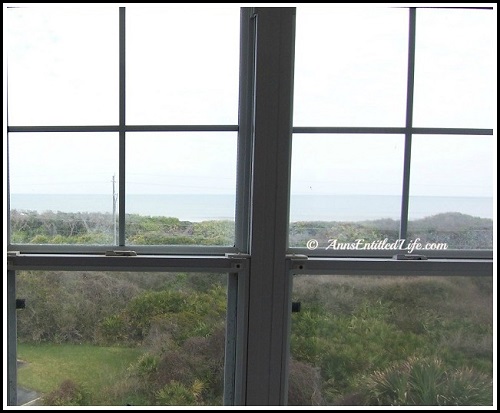 This is the view from the master bedroom! (The window actually extends the length of the wall.) If that balcony was extended, it would have been in front of this room.
The balcony, living-room, master bedroom and kitchen all have ocean views. The other bedrooms do not. We ended up with a three bedroom condo figuring we could use one of the spare bedrooms as a guest suite, and one as an office. This also came with garage parking (important to us), two bathrooms, and a host of HOA amenities.
The unit needs some work including new windows (factored into our price), the usual painting and updating, and we will need to furnish it. I look forward to exploring the shopping in the St Augustine, Jacksonville and Orlando areas. I have some ideas in mind, so it should be interesting to see what we end up with!