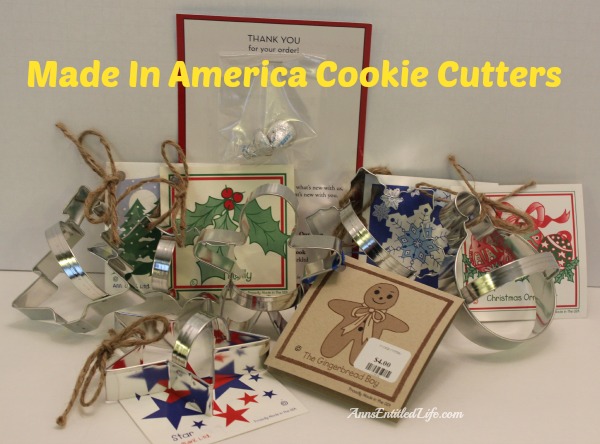 Last month, Hubby and I went to the Made in America Store. As I was perusing the merchandise, I came across a display of cookie cutters. I started sifting through them, and grabbed one, then two, then a third one off the rack. They were not only made in America, but they were "different", felt solid, and were $4 each.
Now, I had decided to do the 15 Days of Holiday Cookies last July. And, I knew one of the cookies would be Kris Kringle cut outs. Too bad I either gave away – or at least could not find – all my cookie cutters. I was fairly certain I had given them to my niece figuring I was never going to bake cookies again. Ever. Well after the last 4 months the joke is on me. That was a short "never".
I nevertheless needed cookie cutters, and these cookie cutters seemed to be high quality. I had purchased a holiday cookie cutter at another store a few months prior, and while that other cookie cutter was only dollar, it felt more like it should have been in the quarter clearance bin at a dollar store the day after the holidays. Really, really flimsy. I was despairing finding anything reasonable before December, so was thrilled when I stumbled across these!
Unfortunately, they only had one Christmas cut out left.
I guess I wasn't the only one on an early hunt.
So, I went online to discover who made them, and if I could buy more. And sure enough I could!
They are Ann Clark cookie cutters. The sell for $3.99 online, and they have a special whereas you Buy 4 or more cookie cutters and receive free ground shipping.
Since they are located in Vermont, I received my order three days later.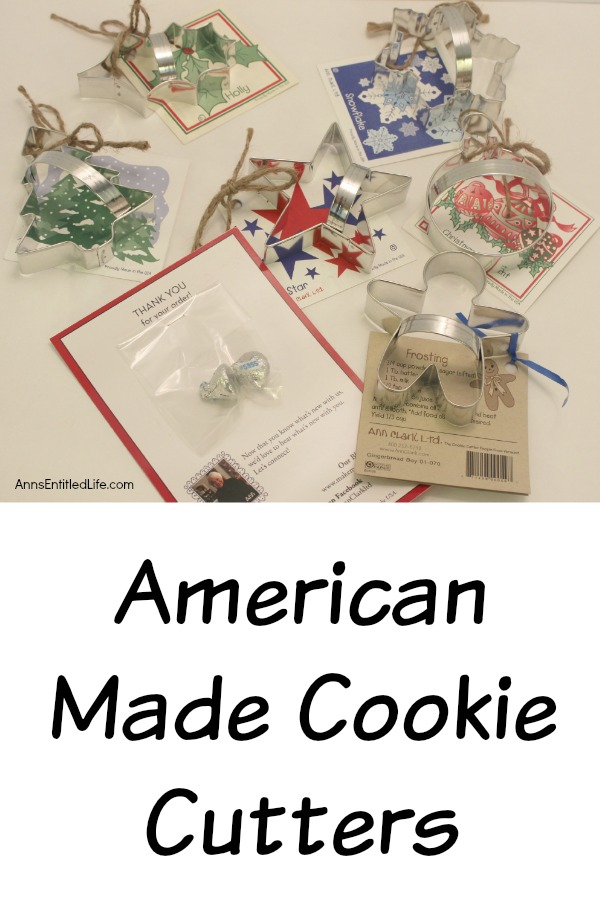 I bought from the holiday cookie cutter collection, and each came with a recipe… that I will read and possibly make someday. Right now I am a tad cookied-out.
The only negative to these cookie cutters, is apparently they are not dishwasher safe. Nuts. Oh well, they are sturdy, nice designs, and cut dough very well. If you are looking for cookie cutters that will last, you may want to give these Ann Clark cookie cutters a try!
Do you make Christmas cut-out cookies? What cookie cutters do you use?
---
● Disclosure: the links in this post may be affiliate links.
● For more Holiday posts on Ann's Entitled Life, click here.
● For Recipes on Ann's Entitled Life, click here.
● If you enjoyed this post, be sure to sign up for the Ann's Entitled Life weekly newsletter, and never miss another article!
---