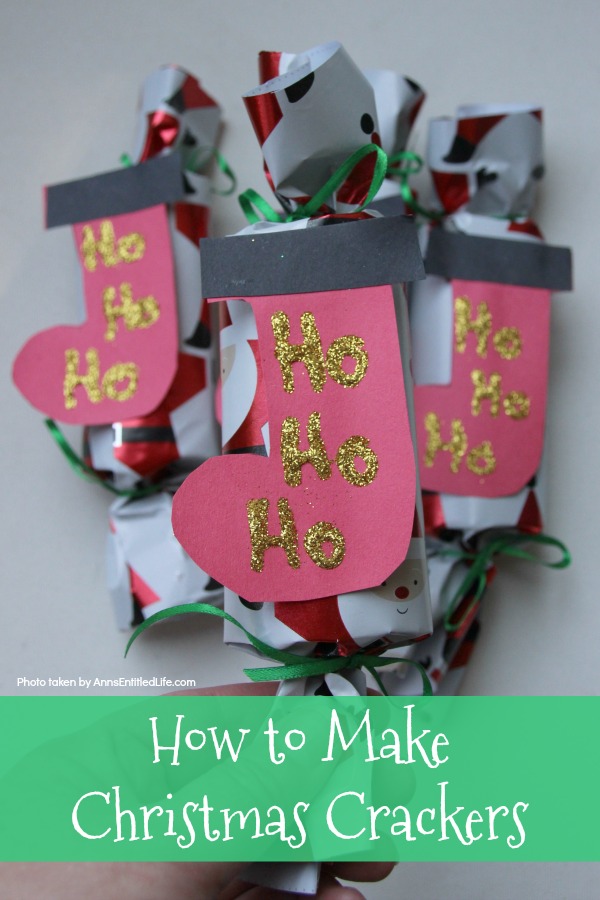 You can easily make a home version of the popular United Kingdom Christmas Crackers with this step by step tutorial. Great for table favors, decor, and party fun, these Christmas Crackers will delight children and adults at your holiday dinner or party.
How to Make Christmas Crackers
Crackers are typically pulled at the Christmas dinner table or at parties. These are big in the UK. Commercially made Christmas Crackers are pulled apart by two people, and have a gift of some sort in one of the chambers. When the opening happens, only one person receives the gift. Commercially made crackers will split with a mild bang. No bang for homemade versions, but plenty of treats inside including small toys and candy (your choice). These popular Christmas crackers have been around for over 150 years, and are simple to make at home. Add them to your holiday table (or just the kid's table) this Christmas!
This craft is super simple to make. It is a great one to assign to children to help get the Christmas table decorations ready. If your children are old enough to use scissors and Elmer's glue (or tape!), you may want to consider making this easy Christmas Cracker craft with them this holiday season!
Notes:
● This is a 15 minute craft. It took under 15 minutes to make the four Christmas Crackers we needed for our holiday children's table.
● Use grid lined wrapping paper if possible. It makes things much easier!
How to Make Christmas Crackers Materials
● Wrapping Paper
● Empty Toilet Paper Tube
● Elmer's Glue and/or Clear Tape
● Scissors
● Ribbon
● Candy or Small Toy(s)
● Red Construction Paper
● Black Construction Paper
● Glitter
● Printable Christmas Cracker Stocking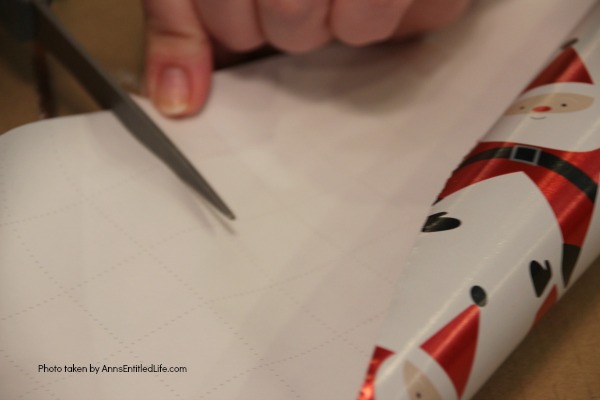 How to Make Christmas Crackers Directions
● Try and grid wrapping paper for this craft. Straight lines that are easy to follow. The length and width is: 10 grids long by 8 grids wide over a toilet paper tube.
● Cut wrapping paper.
● Line wrapping paper up with the toilet paper tube leaving 3 grids of wrapping paper over the edges of the roll on each side.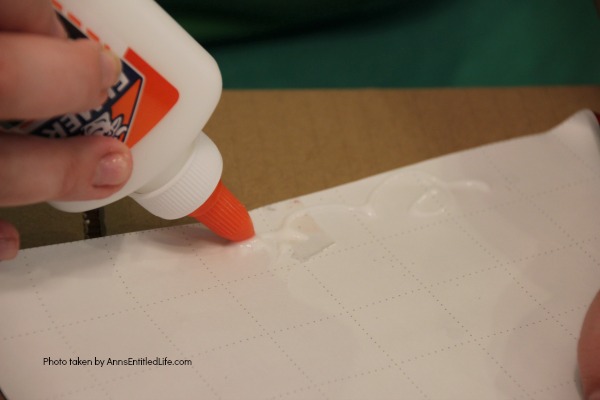 ● Glue (or tape) one end to the toilet paper tube.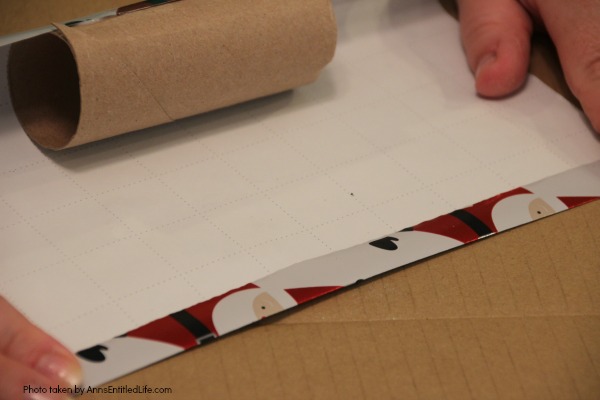 ● Fold over width edge, so it is a clean line.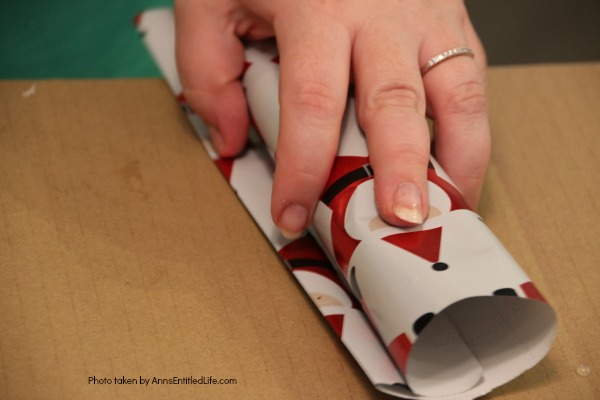 ● Roll the wrapping paper over the tube.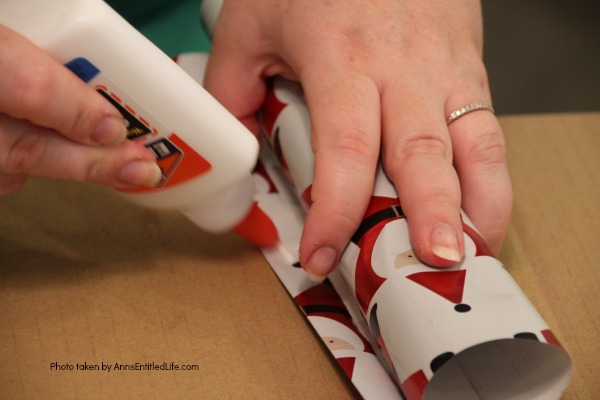 ● Glue to paper overlap.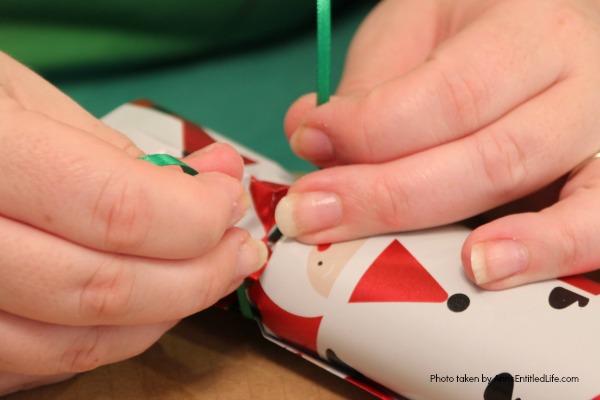 ● Scrunch one end. Tie with a ribbon.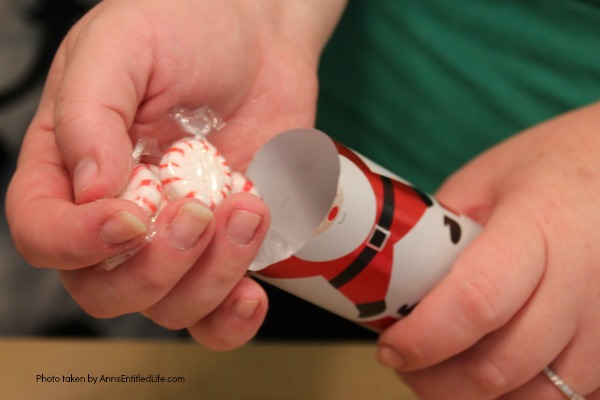 ● Load in candy or toy(s).
● Tie the open end with a ribbon.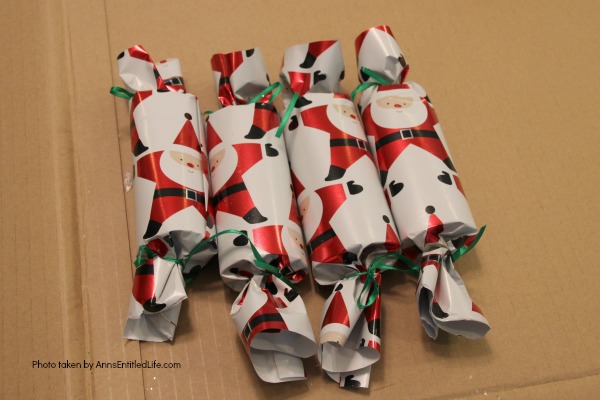 ● You can leave the Christmas Crackers just like this as they are finished. However, if you wish to hide the seam: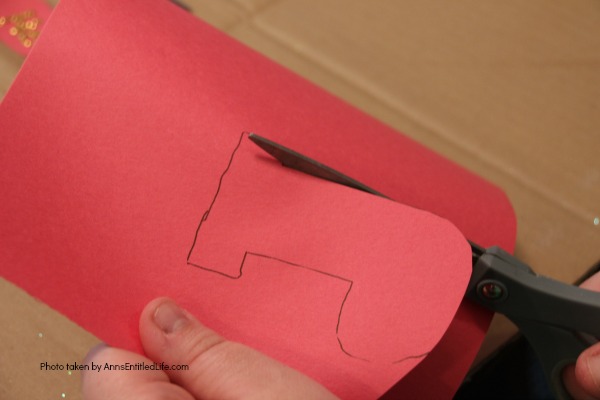 ● Cut out a stocking on red construction paper using this pattern.
● Cut a small strip of black construction paper for the top of the stocking, glue in place.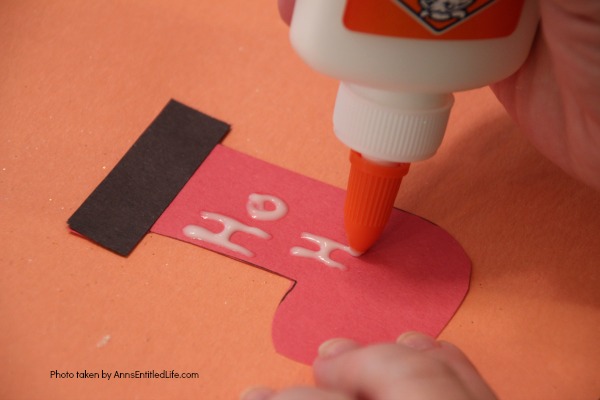 ● Write out holiday saying in glue.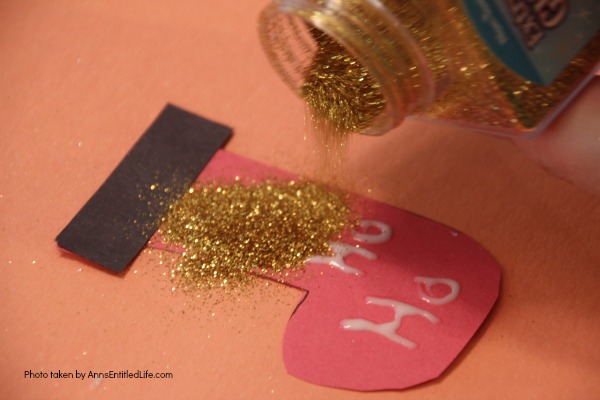 ● Sprinkle glitter on top of the glue, tap to remove excess.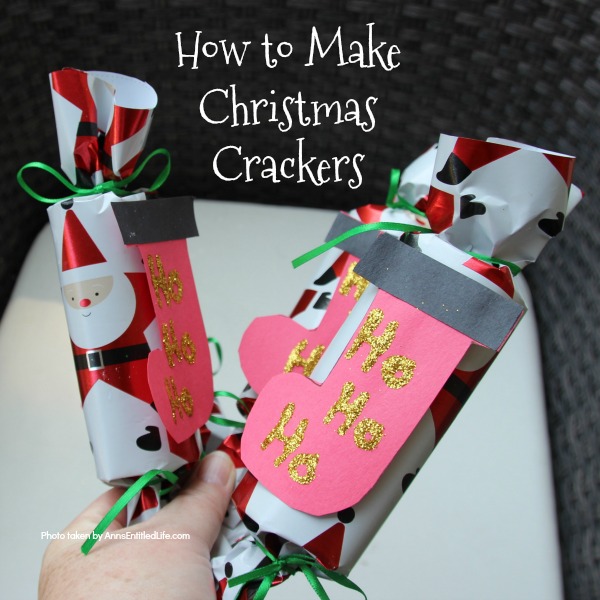 ● Glue over the seam on Christmas Cracker.
---
● Disclosure: the links in this post may be affiliate links.
● For more Holiday posts on Ann's Entitled Life, click here.
● For more Craft posts on Ann's Entitled Life, click here.
● If you enjoyed this post, be sure to sign up for the Ann's Entitled Life weekly newsletter, and never miss another article!
---