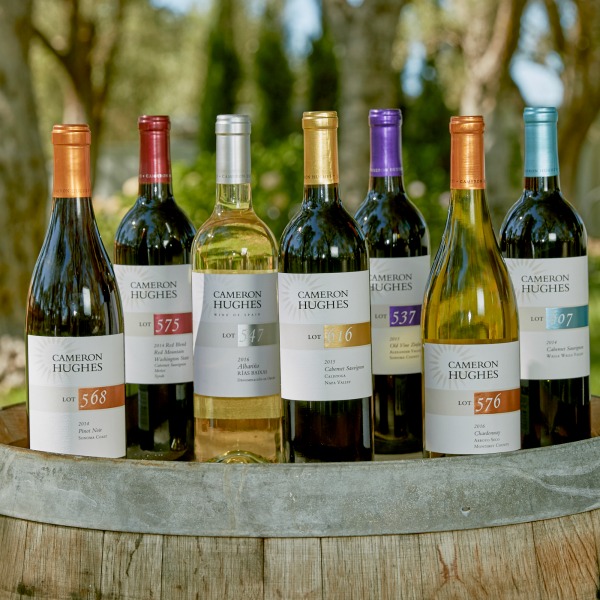 This is a sponsored blog; while the views expressed here were genuinely mine, consideration was paid to me by Cameron Hughes Wines to review this product.
Your favorite wine and a free movie are just a click away!
Enter to win…
Cameron Hughes Wine – Movie Download Sweepstakes
Imagine this … it has been a long week at work, and it is finally the weekend. You are home curled up in front of the television with your favorite glass of wine watching a great movie. Doesn't that sound like a great night in? Cameron Hughes Wine would like to make this image a reality for 5,000 lucky people! Cameron Hughes Wine is offering you a chance to win one of 5000 movie downloads from FandangoNow. Click here to take a chance (it's free) and in less than 60 seconds you could be a winner! (Contest is open November 1, 2017 – January 2, 2018.) What a great way to spend a cold winter's night watching a great movie with a great glass of wine, courtesy of Cameron Hughes Wine!
So who is Cameron Hughes Wine? They are a négociant (a wine trader). Cameron Hughes Wine meets with some of the world's foremost growers and producers. They live by a simple philosophy – great wine does not have to be expensive!! Sometimes they buy wine still in the barrel, and other times they buy "shiners" (wine already in a bottle with no label). Regardless of how they get it, the mission is simple: buy the best possible wine for the best possible price.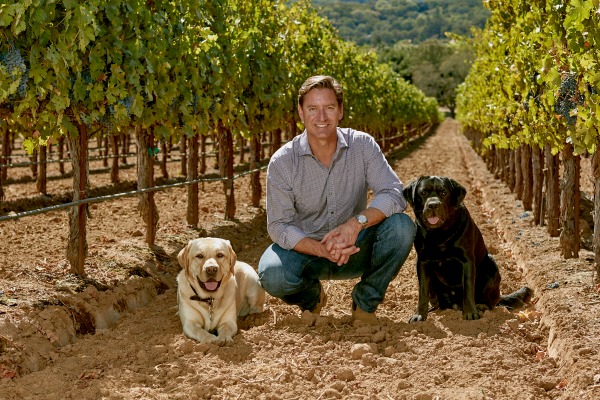 NO PURCHASE NECESSARY. Legal residents of Arizona, California, Colorado, Connecticut, Florida, Georgia, Idaho, Illinois, Indiana, Iowa, Kansas, Louisiana, Maine, Maryland, Massachusetts, Michigan, Minnesota, Missouri-, Nebraska, Nevada, New Hampshire, New Jersey, New Mexico, New York, North Carolina, North Dakota, Ohio, Oregon, Rhode Island, South Carolina, Tennessee, Texas, Vermont, Virginia, Washington, West Virginia, Wisconsin, and Wyoming, 21 years and older. Ends 1/3/18. To enter and for Official Rules, including odds, and prize descriptions, Void where prohibited.
Since Cameron Hughes is on a never-ending treasure hunt to seek out "needle in a haystack" wines, and it is not unusual for him to go through hundreds of samples before finding one that makes the cut. Their deals are made discreetly and are typically protected by an agreement to keep the source producer or winery's name secret – that is how they can offer a $100 Napa Cab for $30 a bottle, or a $60 bottle of Pinot for under $20.
Cameron Hughes Wine is constantly on the hunt for new deals and typically releases over 30 wines per year. As a result, the variety of wines in their online store is always changing. However, one thing remains the same: Cameron Hughes stands behind each and every bottle.
And to further defray your cost of some great tasting wines, is offering 15% off your first order + free shipping (*minimum 3 bottle purchase to qualify for free shipping) with coupon code FANDANGONOW15 So click here to check out the great tasting Cameron Hughes Wines and enjoy some great tasting vino this holiday season. (offer valid until 1/3/18)
● For the chance to win one of 5000 movie downloads from FandangoNow courtesy of Cameron Hughes Wine.
● If you would like to try Cameron Hughes Wine they have created a special discount code.
---
● If you enjoyed this post, be sure to sign up for the Ann's Entitled Life weekly newsletter, and never miss another article!
---