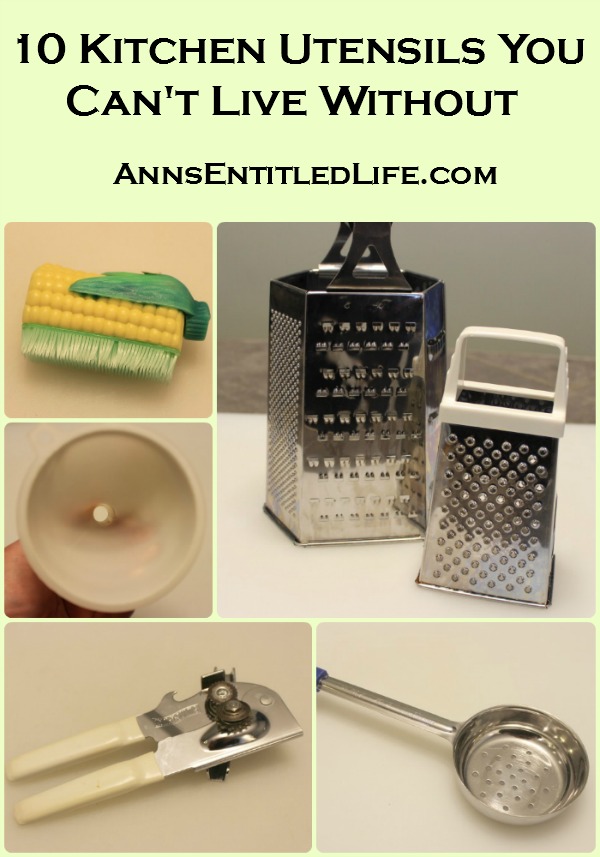 10 Kitchen Utensils You Can't Live Without
We all have our favorite kitchen tools. Well, here are 10 Kitchen Utensils You Can't Live Without!
I started looking at all my many kitchen utensils and thought to myself: Hey! This is one handy kitchen utensil. If I were starting over, this would be a "must buy". So what are these 10 magical, mystical, wonderful all powerful kitchen utensils? Well, here's my list: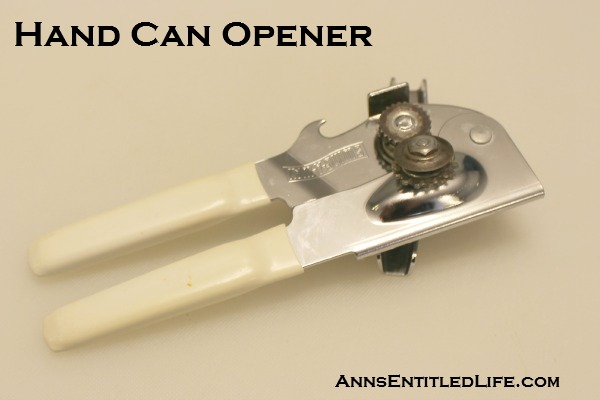 ● A Hand Can Opener. I will admit that I had never used a hand can opener until I met Hubby. It became an essential kitchen tool when he tossed out my electric can opener (I still hold a grudge) and forced me to use this old fashioned thing.
It comes in very handy when you are craving a can of pork and beans during a power outage.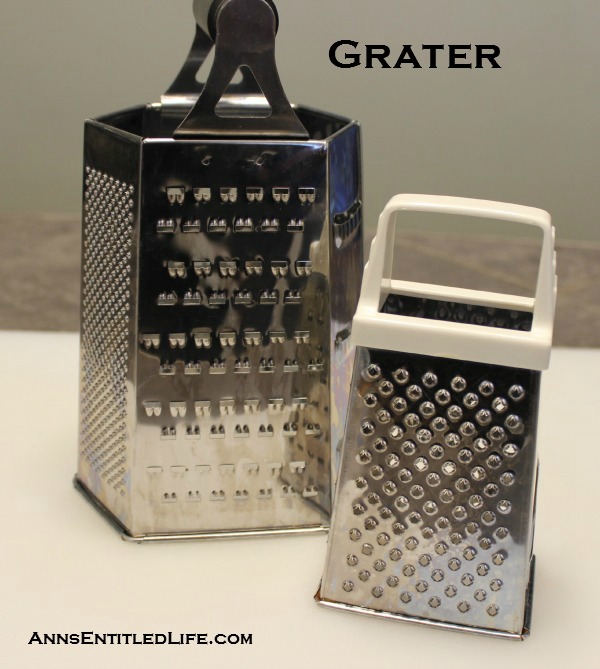 ● A Grater. Once I learned how to use it without taking the skin off my knuckles, I was sold. It is grate (haha!) for zesting and shredding cheese.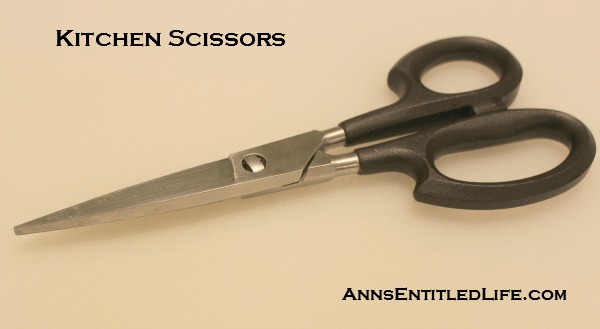 ● Kitchen Scissors. Sometimes Hubby can be so squeamish. I was perfectly happy using my teeth, a kitchen knife or safety shears to cut stuff in the kitchen, but eventually got tired of the screams and gasps (from Hubby). So, I sucked it up and spend a car payment on these bad boys. Worth. Every. Penny. Even Hubby didn't blink when I bought a second pair for Florida.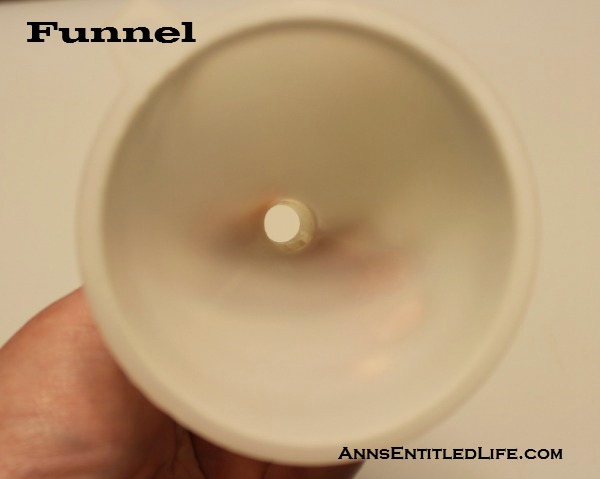 ● A Funnel. Another one of Hubby's cockamamie ideas. I was perfectly happy taking my chances with a steady hand, but noooooooooooooo he had other ideas.
I can't say I miss cleaning up half the contents of my recipe from the kitchen counter though.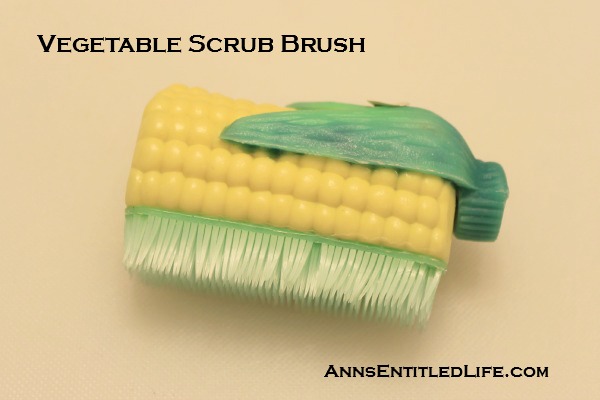 ● Vegetable Scrub Brush. What is wrong with rubbing with your hands, the scouring pad or dish rag, across a vegetable to clean it, you might ask!? Nothing in my opinion. Hubby of course had other ideas so we have a couple of these scrub brushes. I actually use it on occasion and I must admit it does a fine job getting the dirt off the CSA stuff, store bought potatoes or gardening vegetables.
And when finished using the scrub brush, I can do this crazy thing where I can run it through the dishwasher on the sanitize cycle. There is a downside though: life isn't quite as exciting when you aren't playing Russian Roulette with soil born and crop based diseases.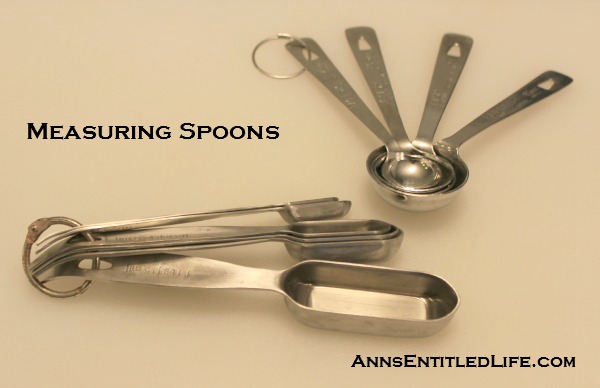 ● Measuring Spoons. Oh come on, this one is so obvious. What are you gonna do, eyeball all your spices and extracts?
Ummm *cough*
Neeeeexxxttttt….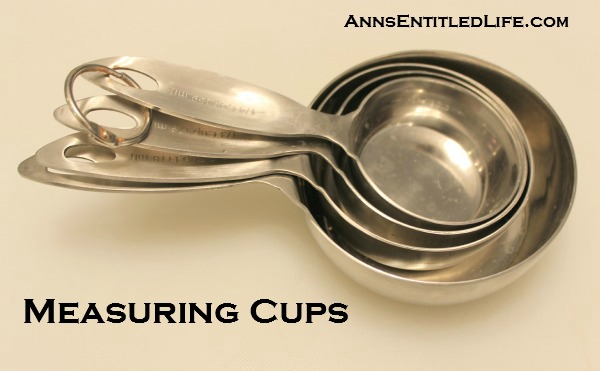 ● Measuring Cups. Hey didn't we just go over this with the measuring spoons? Nag, nag, nag. You sound like Hubby.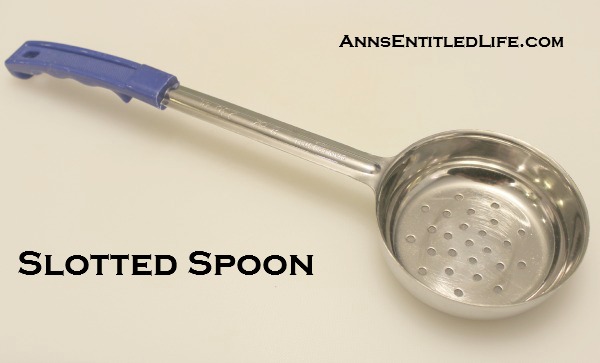 ● Slotted Spoon. These are wonderful because now we don't need no stinkin' colander, right!? Or at least that's what I tell Hubby every time we make pasta, ravioli and vegetables. Doubles as a serving spoon too! Win!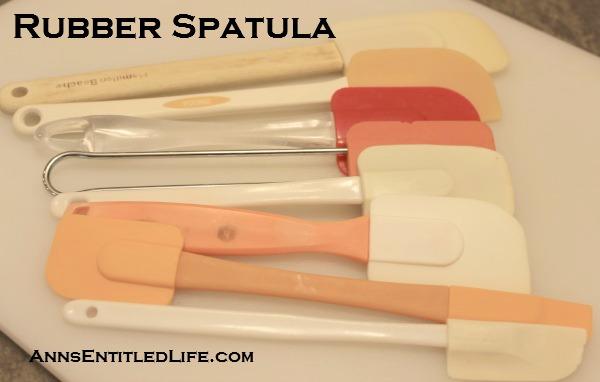 ● Rubber Spatula. Probably the most essential tool in the kitchen. How else could you lick the remains of cake batter after pouring it into a cake pan? Whipped cream and frosting too. The uses are endless!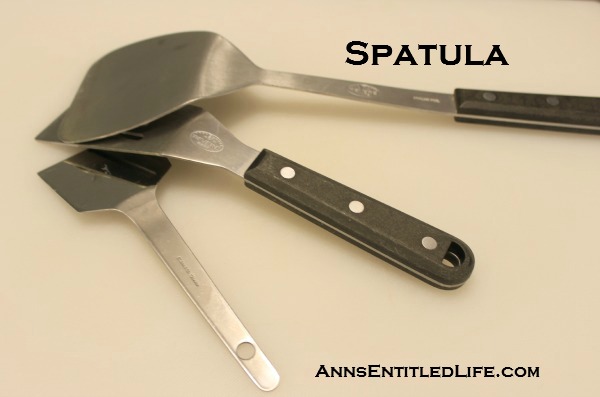 ● Spatula. Ever wonder why these are also called spatulas? You can't lick cake batter off these without hurting your tongue. Very confusing.
In conclusion, I have to say that the pioneers would not believe how spoiled we have become today.
What 10 Kitchen Utensils Can't You Live Without?
---
For Recipe Posts on Ann's Entitled Life, click here.
For more Library Topics on Ann's Entitled Life, click here.