Do you need alternatives to candy this Halloween for school or house parties or to hand out to trick or treaters? This list of 101 Non-Candy Halloween Treat Ideas has something for everyone.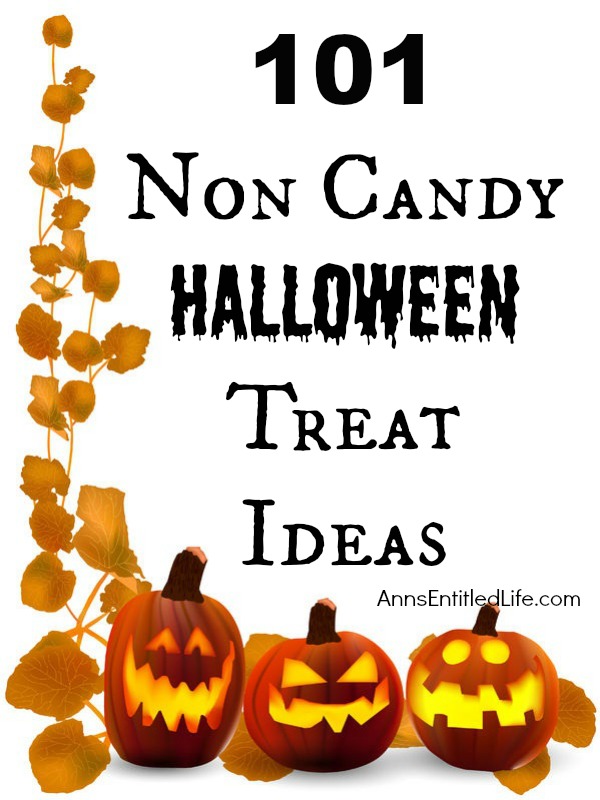 Not everyone wants to give out candy for Halloween. Sometimes children have allergies, perhaps your family prefers to not add to the evening sugar rush, or maybe you would just like something different to hand out for Halloween?
101 Non-Candy Halloween Treat Ideas
Non candy Halloween trick or treat ideas for kids can be fun, education, fun and educational or simply different and inspired. If you are like me, you might build a special bag for some children and not want it full of candy.
A few tips about these 101 Non-Candy Halloween Treat Ideas:
● Note that not all items are suitable for all ages.
● A lot of the candy alternatives that are food I have linked below are actually less expensive than giving out chocolate bars.
● If you have a variety of items to offer your trick or treaters, place all the items on a tray or in a giant bucket. You will be shocked at how many kids will pick the toothbrushes. If a parent is trick or treating with their youngsters, ask the parent to help choose, especially if the children are very young toddlers.
● Most of these list choices are Halloween-centric. If you prefer a bouncing ball that isn't a bouncing eyeball (IOW, more every day than holiday), simply choose that instead.
Remember when you get home to always check your child's trick or treat bag for unwrapped edibles or toys that are not age-appropriate, as well as for items your child may be allergic to, discard as necessary.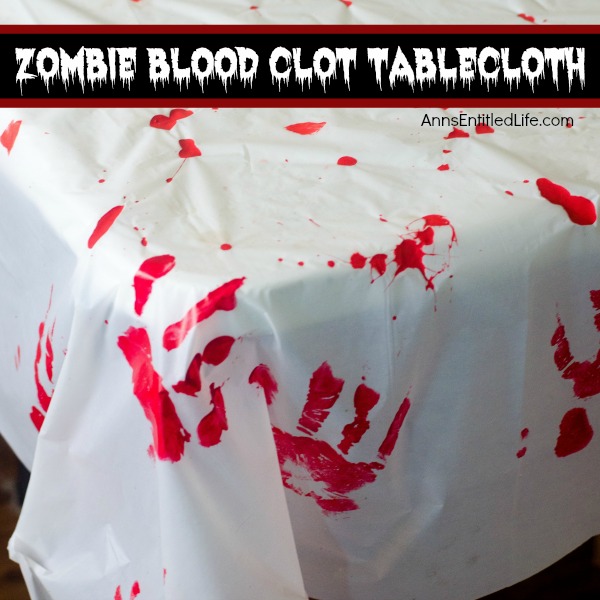 Need more Halloween party ideas? Check out these great Halloween posts:
● Zombie Blood Clot Tablecloth – Instead of paying big bucks for a Halloween tablecloth, make this simple Zombie tablecloth. It adds a touch of spooky to your Halloween party table. Five minutes, plus dry time, and your Halloween table has a spooktacular covering!
● Spooky Spider Treats Recipe – These easy to make Spooky Spider Treats will be a huge hit with your little – and big – witches and ghosts! Perfect for lunchboxes, parties, and afternoon snacks, these spider treats are easy to make and taste so good!
● Mummy Cookies Recipe – These adorable Mummy Cookies are a spooktacular Halloween treat! Great for Halloween parties, lunch boxes, dessert, or an afternoon treat, your entire family will enjoy these tasty cookies!
On to the list of
101 non-candy Halloween treat ideas:
1. Animal Crackers
2. Apple Chips/Crisps (single serve)
3. Army Men
4. Bacon Bandaids
5. Balloons
6. Body Glitter
7. Bookmarks
8. Bubbles
9. Cards
10. Cereal (single serve boxes)
11. Cereal Bars
12. Chalk
13. Chapstick
14. Character Bandaids
15. Colored Pencils
16. Coloring Books
17. Comic Books
18. Cookies (single serve)
19.Crayons
20. Doggie Treats (for Fido)
21. Erasers
22. Eye (Bouncy) Ball
23. Fake Eyeballs
24. Fake Fingers
25. Nail Stickers
26. Finger Puppet
27. Flash Ring
28. Foam Halloween Masks
29. Fruit Cups
30. Fruit Leather
31. Glow Bracelets
32. Glow Earrings
33. Glow Necklaces
34. Glow Sticks
35. Gold Fish Crackers Snack Bags
36. Granola Bars
37. Hacky Sacks
38. Hair Accessories (bows, barrettes, clips)
39. Hand Sanitizer
40. Highlighters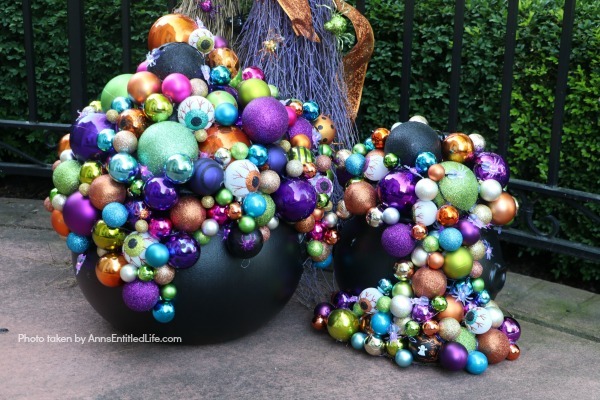 41. Hot Chocolate Packets
42. Hot Apple Cider Packets
43. Hot Wheels or Matchbox Cars
44. Juice Box
45. Kazoo
46. Kleenex (purse packs)
47. Lip Smackers
48. Magnets
49. Mardi Gras Bead Necklaces
50. Markers
51. Maze Puzzle
52. Memo Pads
53. Microwave Popcorn Packs (single serve)
54. Mini Coloring Books
55. Mini Flashlight
56. Mini Nail Polish
57. Mini Play-Doh
58. Mini Raisin Boxes
59. Money (quarters, 50-cent pieces)
60. Monster Bendables
61. Noise Putty (mini)
62. Nuts (single serve packs)
63. Pencil Toppers
64. Pencils (Sports Team, Halloween Themed, etc)
65. Pens
66. Pirate Eye Patch
67. Plastic Bugs
68. Plastic Spiders
69. Popcorn Balls
70. Porcupine Balls
71. Potato Chips (single sever)
72. Pretzels (single serve bags)
73. Restaurant Coupons (Wendy's, McDonald's, Burger King, Friendly's)
74. Rubber Rats
75. Rubber Spiders
76. Rulers
77. Silly Bandz
78. Silly Putty
79. Silly Straws
80. Slap Bracelets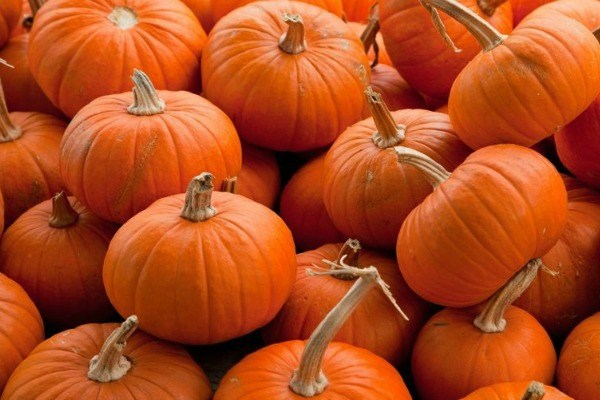 81. Slide Puzzles
82. Slime
83. Slinky Jr
84. Spider Rings
85. Spinning Top
86. Stamps (no, not postage stamps!)
87. Stencils
88. Stickers
89. Stretchy Frogs
90. Sugar Free Gum
91. Superballs
92. Temporary Tattoos
93. Toothbrush
94.Toothpaste (trial size)
95. Trading Cards (Sports, Pokemon, Magic Cards!)
96. Trail Mix (single serve)
97. Water (bottled)
98. Wax Mustaches
99. Wax Vampire Fangs
100. Whistles
101. Yo-yo
One thing I do is wrap up extra special Halloween treat bags for my nieces and nephews, as well as the children next door. I grab some special Halloween treat bags and load them up!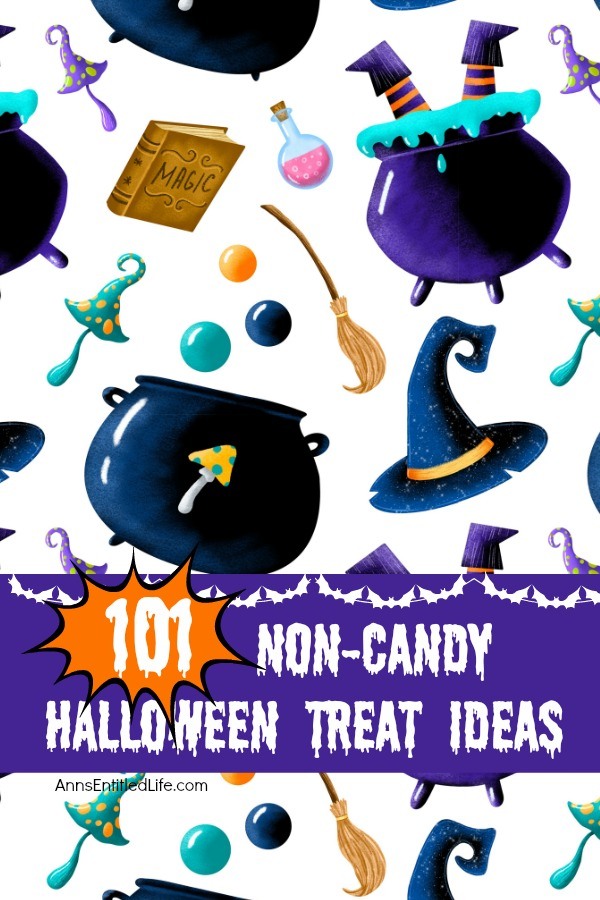 ---
First Published: October 22, 2014 Last Updated: August 03, 2022
● If you enjoyed this post, be sure to sign up for the Ann's Entitled Life weekly newsletter, and never miss another article!
---