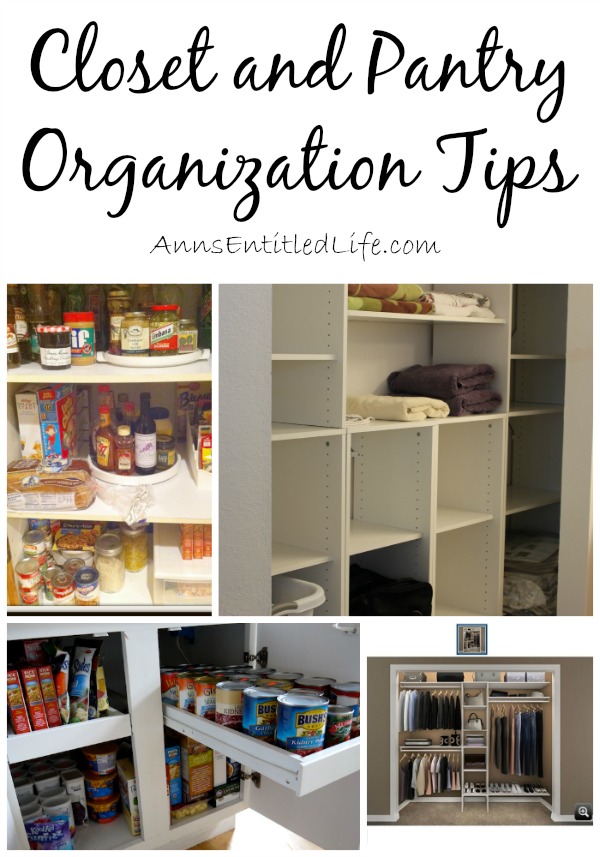 Closet and Pantry Organization Tips
It doesn't take long for a closet or pantry to become a dumping-ground of "stuff" without good organization. Believe me, I know. Once I organized my closets and pantry, I was much happier. I could actually find things! This helped with duplicate purchases which led to… more clutter and disorganization.
If you would like to organize your closest and pantry, these Closet and Pantry Organization Tips are certain to help: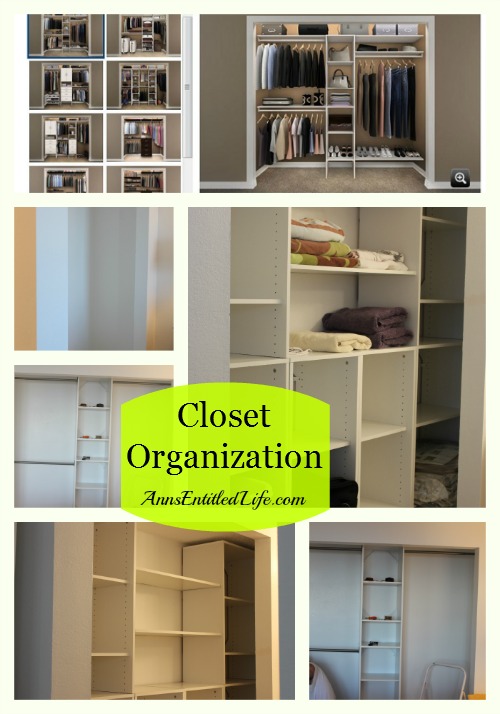 Closet Organization; we all crave it. This is how we organized our closets down in Florida making maximum use of minimum space. Highly recommended! Closet Organization Tips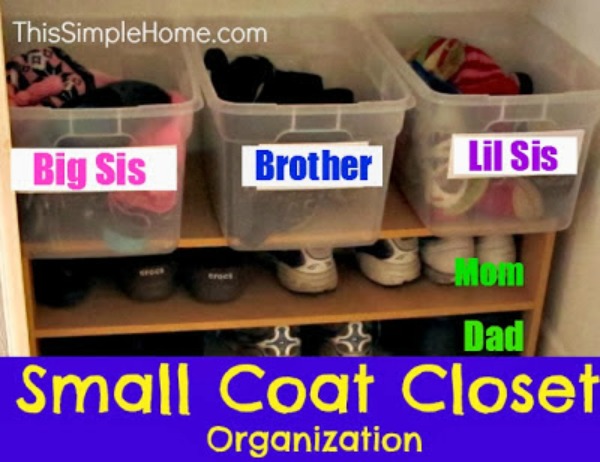 If you have a small coat closet >that needs organization, The Simple Home has great Small Coat Closet Organization tips and advice to help keeps those shoes and boots and coats under control.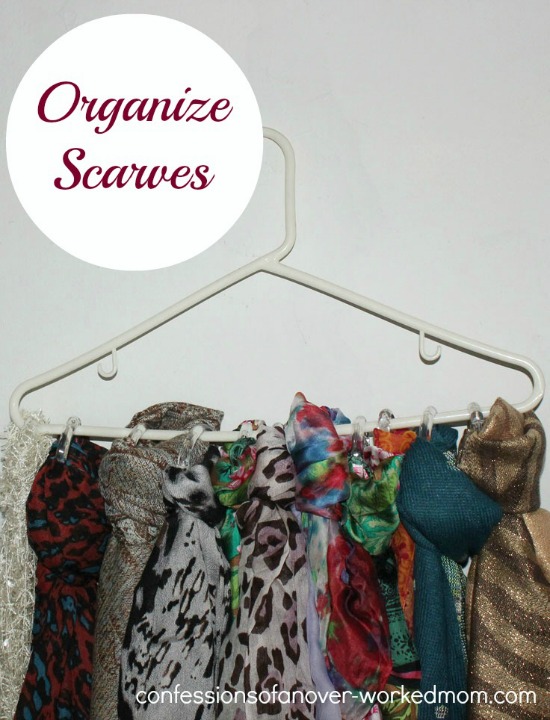 Have a million scarves cluttering your drawers and floor? This easy tip on how to organize scarves from Confessions of an Overworked Mom will have them picked-up and organized in a jiffy!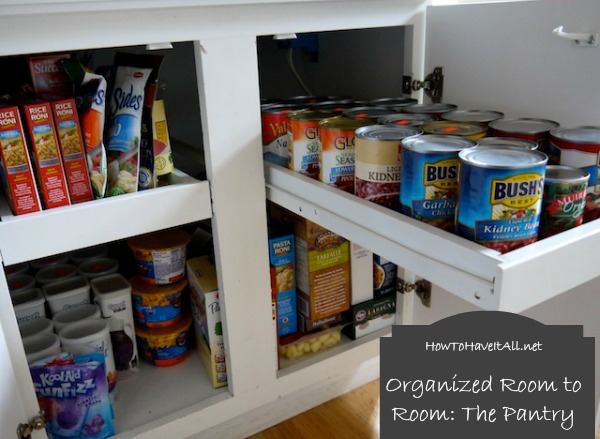 If your kitchen pantry needs some TLC, How To Have It All has a ton of wonderful tips and advice on How To Organize Your Pantry.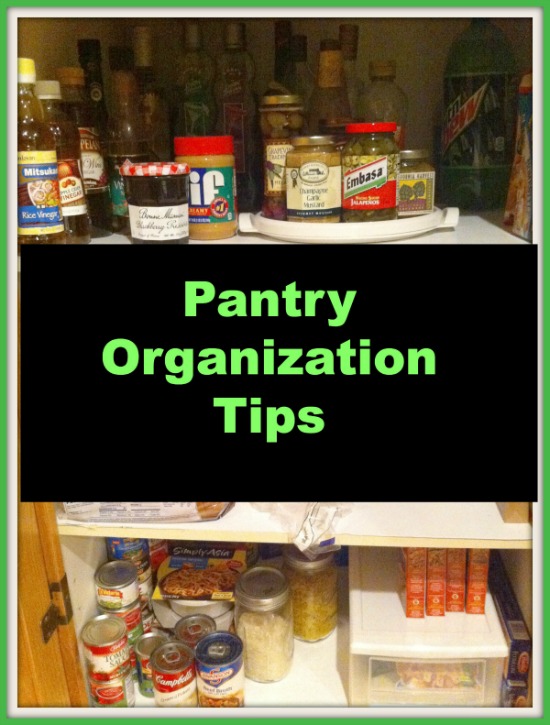 Organized Island shares Pantry Organization tips, including purging and special shelving.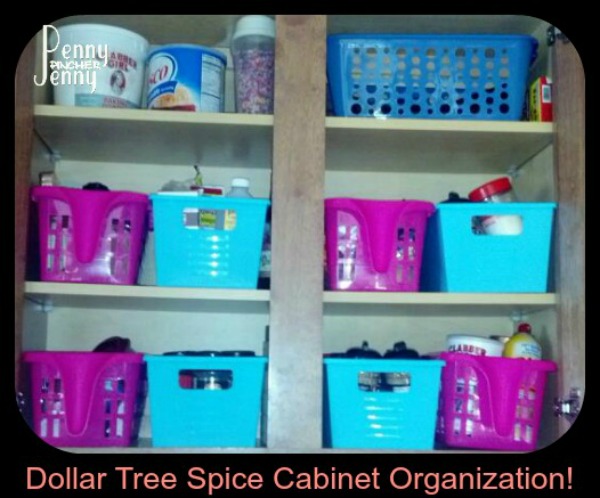 Pantry organization doesn't need to cost a lot. Penny Pincher Jenny gives some marvelous tips on how to organize the spice cabinet with dollar store finds!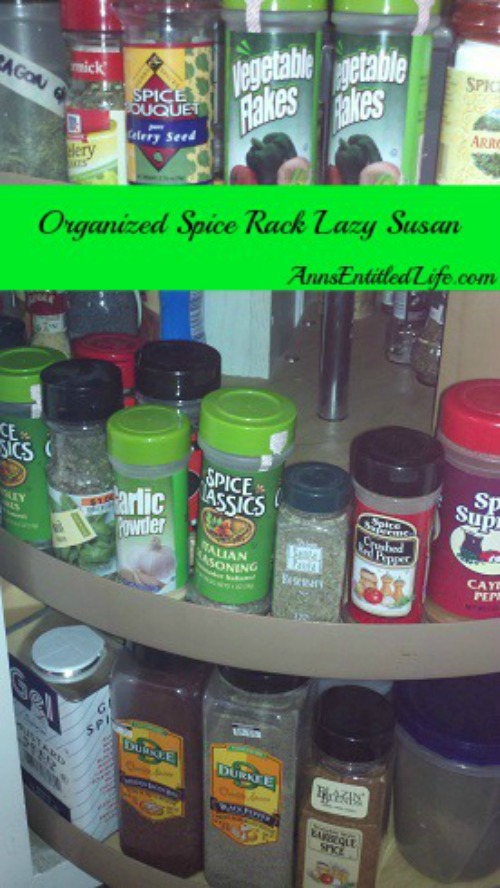 Hubby loves spices. A lot. Too much really. We have hundreds (honestly!) of spices in our house with a lazy Susan devoted to most of them. Here is how I organize spices on a lazy Susan.
Do you have any pantry or closet organization tips?
---
● Click here for more Library Reading on Ann's Entitled Life
● For more Household Tips on Ann's Entitled Life, click here.
● Enjoy this post? Sign up for the Ann's Entitled Life FREE Weekly Newsletter to stay connected.
---