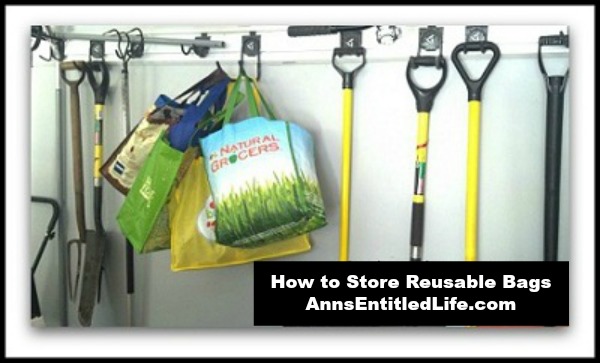 I have admitted to being a reusable bag junkie. I just love to collect them! I buy them for 99¢ when we visit an out-of-area store, receive them from online freebies, pick them up from conferences – I seldom say no to a reusable bag! As such, my collection has become rather large. Here is a picture of some of that collection: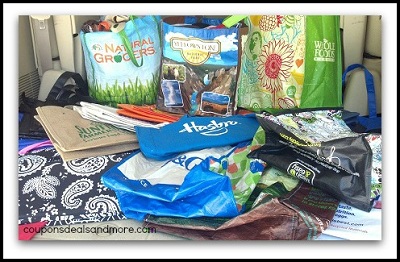 This is really just a small sampling of my reusable bag collection. I stopped counting at 100. Yes, I have a problem.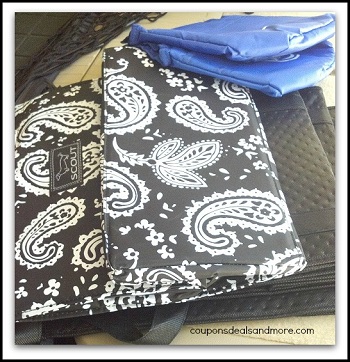 These are some of the cold pack bags we have. That Scout by Bungalow bag is awesome!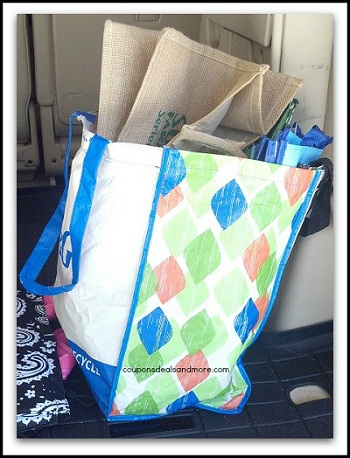 Inside the vehicle, I fold up the bags and place them inside a larger bag. Unless I plan a large shopping expedition, there is only one bag like this in the vehicle. Hubby's vehicles also have similar bags. Sonny-boy has a bunch of reusable bags, but they are never organized. He is my delivery mule, so the bags just get tossed into his car and I fish them out on occasion.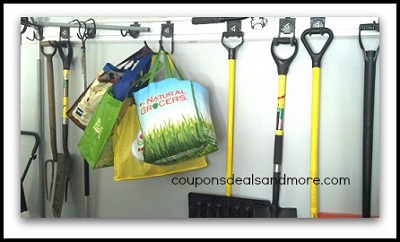 Ultimately, the leftover bags are folded into larger bags and hung on hooks in the garage. That works best for us to know where we can find them. Since hubby uses a lot of these bags to hold things in the basement and in his office, it may be time for me to find a real hiding place!
How do you store your reusable bags?
Note: these tips first appeared on my old blog, Coupons, Deals and More.
---
● Click here for more Library Reading on Ann's Entitled Life
● Enjoy this post? Sign up for the Ann's Entitled Life FREE Weekly Newsletter to stay connected.
---