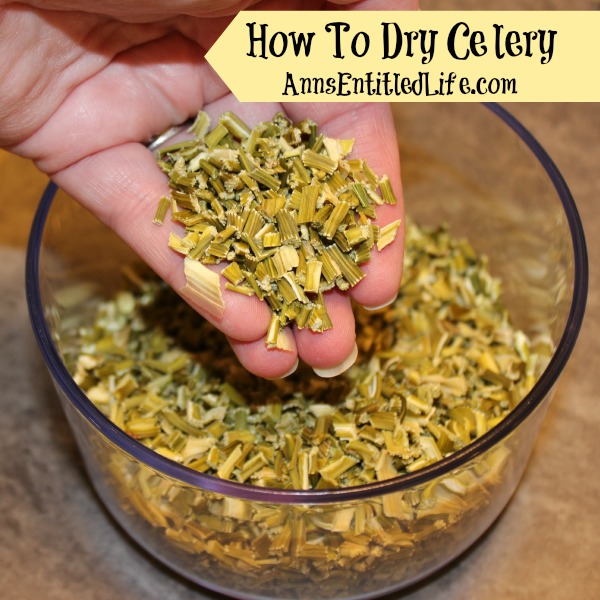 How To Dry Celery
If you have an abundance of celery, either from your garden, CSA or a store sale, here are easy step by step instructions on how to dry fresh celery for later use.
We had a lot of celery from the CSA, and we didn't want to waste it. Hubby mentioned he'd like to dry celery, so I figured, why not!?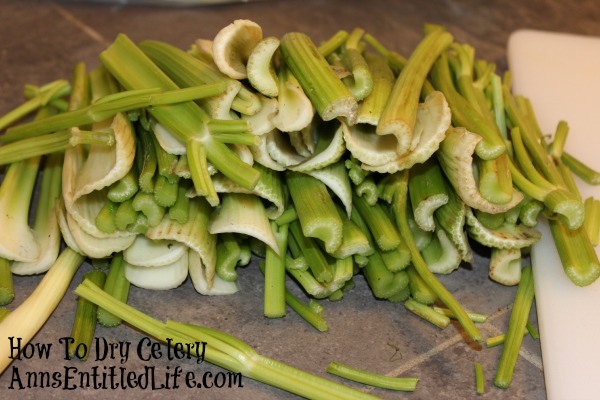 Note: my ovens have a drying feature. That is what is used for these directions.
● Wash your celery thoroughly.
● Cut your washed celery into long slices.
● You need to blanch your celery to help keep the color.
● Preheat your oven drying setting to 135°.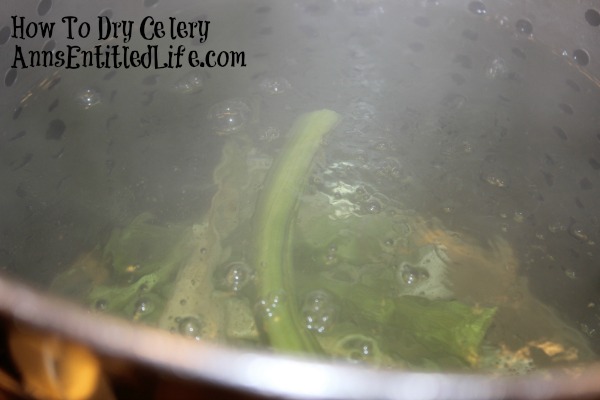 ● Bring a pot of water to a rolling boil.
● Prepare a large bowl of ice water.
● Place a handful of celery into the boiling water, cover.
● Allow to boil 1 minute.
● Remove celery from the boiling water (tongs are a good removal choice)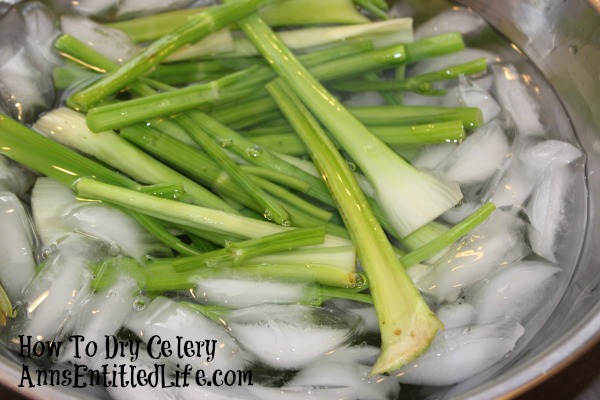 ● Plunge your celery into the prepared ice water as soon as you remove them from the roiling boil. This will stop any cooking that would continue.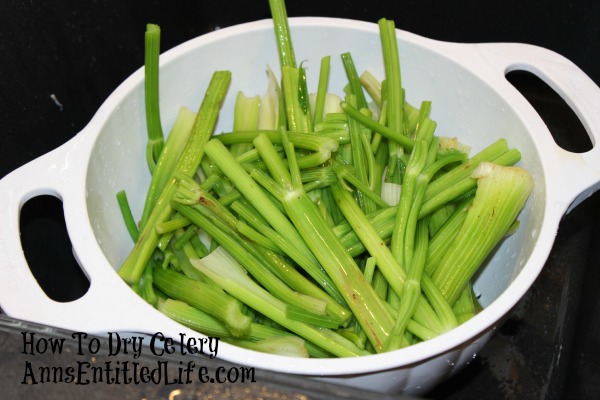 ● Drain your blanched celery.
● Remove excess water with a paper towel or cloth.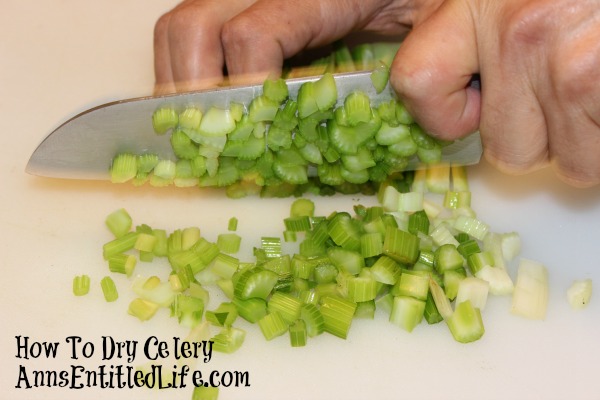 ● Cut the celery strips lengthwise once or twice, then dice (about 1/4″ long pieces)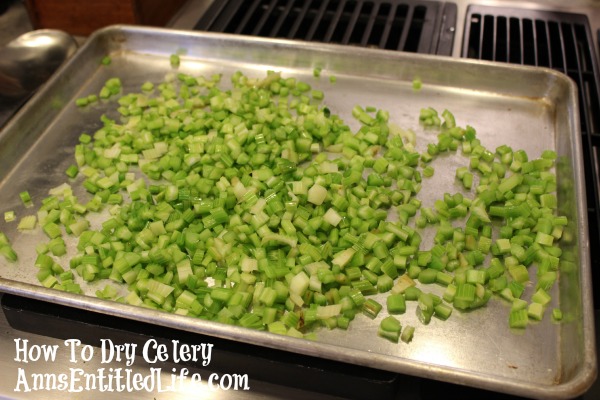 ● Spread evenly on a tray with sides (a jelly roll pan is perfect).
● Dry in your oven on the drying setting at 135° for 10-18 hours, until crispy, hard and dry.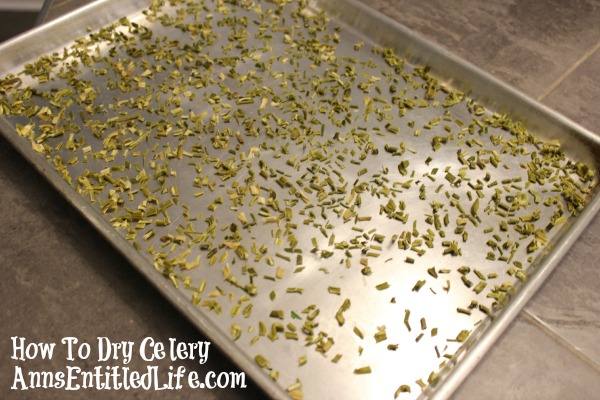 ● If you need to dry celery overnight, lower the temperature to 120° so you don't over-dry.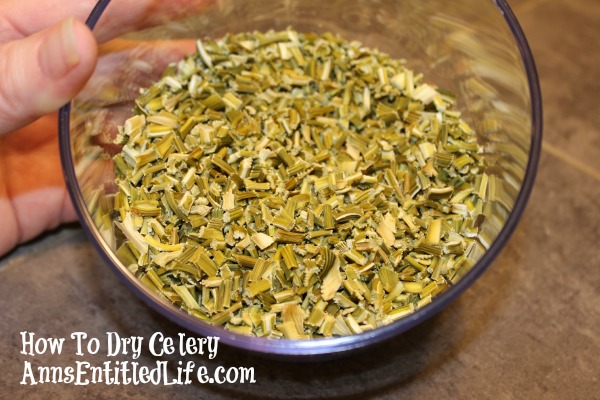 ● Remove dried celery from oven, allow to cool and then seal in an air tight container.
● Store out of direct sunlight.
● Note that celery is mostly water, and it takes a looooong time to dry. They will feel like hard little pieces when well dried. Whatever you do, don't leave any damp pieces of celery in your container. Make sure you dry thoroughly.
---
● For more How Does Your Garden Grow posts on Ann's Entitled Life, click here.
● Follow my How Does Your Garden Grow pinterest board
---