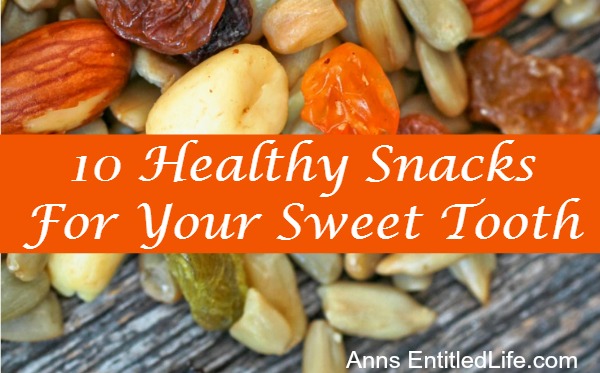 10 Healthy Snacks For Your Sweet Tooth
If you have a sweet tooth, you know it can be difficult to resist those cravings and temptations, especially if you're trying to control your weight or on a specific nutrition plan. This doesn't have to stop you from satisfying your sweet tooth! There are many healthy snack options that also have nutritional value.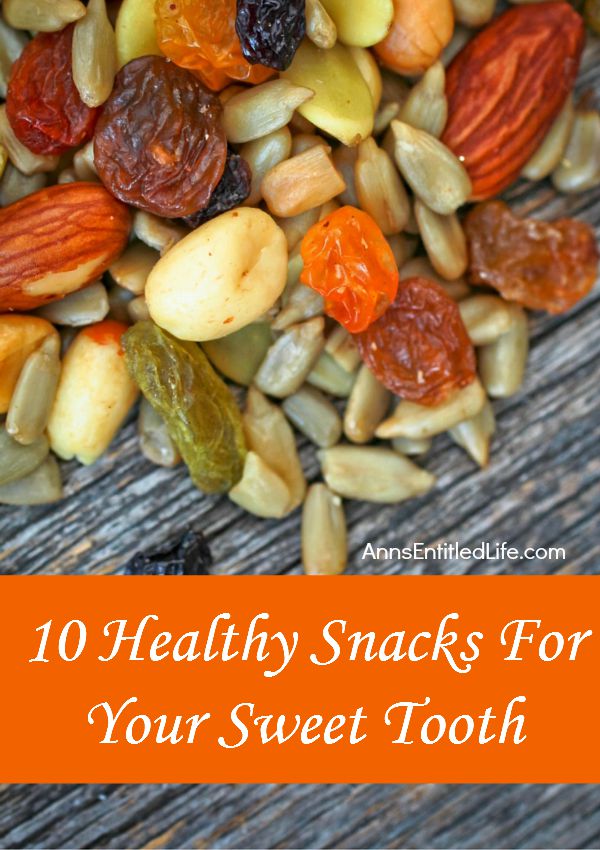 Apples and peanut butter. This is one of the best snacks for when your sweet tooth strikes. Not only are the apples sweet, the addition of peanut butter adds in healthy fats and protein, which will help keep you satiated. Make sure to use all-natural peanut butter (or any nut butter), and avoid butters with added salt, oils and sugar.
Rice cakes. While plain rice cakes are pretty bland, you can also add nut butter to it to make a crunchy snack, or add hummus to make it more savory. Rice cakes are usually gluten free, and if you add peanut butter or something like turkey or tuna, once again, you'll be getting added protein.
Dark chocolate.Dark chocolate has antioxidants and is considered to be much healthier than the milk chocolate variation. Make sure you choose one that is Dark chocolate If you don't want plain chocolate, melt it a bit first and drizzle it on strawberries.
Chocolate popcorn. Popcorn has very few calories (especially when air popped) and makes for a good, light snack when you need a fix. If you want your popcorn a little sweeter, mix a nut butter and cocoa powder together to drizzle on top (melt it in the microwave).
Protein bars/balls. All you need are 4 ingredients to make a delicious, protein packed snack. Mix oats, peanut butter, your choice of protein powder and a bit of honey in a bowl. Either make the mix into balls or place in a pan to make bars. Refrigerate and enjoy! These are also perfect for post-workout snacks.
Banana "nice cream." Mash up a banana and then place it in the freezer for about 10 minutes. You'll find it has a very similar consistency to ice cream. Top with cashews for added crunchiness (wow do I adore frozen bananas!)
Fruit and cottage cheese. This might not sound like a good combination but it's delicious! Cottage cheese is one of the healthiest types of cheese and packs a lot of protein. My favorite pairing is pineapple and cottage cheese (simply delicious!), or strawberries.
Greek yogurt with berries. This is another snack that usually contains a good amount of protein. Try to avoid the yogurts that already come with berries or fruit mixed in as those usually have a lot more sugar (and other processed ingredients). Buy plain yogurt and add in your own fruit.
Larabar While these bars do have a higher sugar content, the great thing about them is that they are all-natural. If you look at their ingredient list, you will not find a single processed ingredient or additive.
Broiled grapefruit. Plain grapefruit makes a great snack but broiled grapefruit is another way to enjoy this nutrient packed fruit. Sprinkle a little cinnamon on top before placing in the oven for about 5 minutes.
As you can see, there is no need to deprive your sweet tooth! Many of these snacks are very healthy and are protein packed. You can also take many of them on-the-go and have them ready for when your craving strike (such as
Larabar
or your homemade protein balls). Enjoy!
---
● Disclosure: the links in this post may be affiliate links.
● For more Recipes on Ann's Entitled Life, click here.
● If you enjoyed this post, be sure to sign up for the Ann's Entitled Life weekly newsletter, and never miss another article!
---