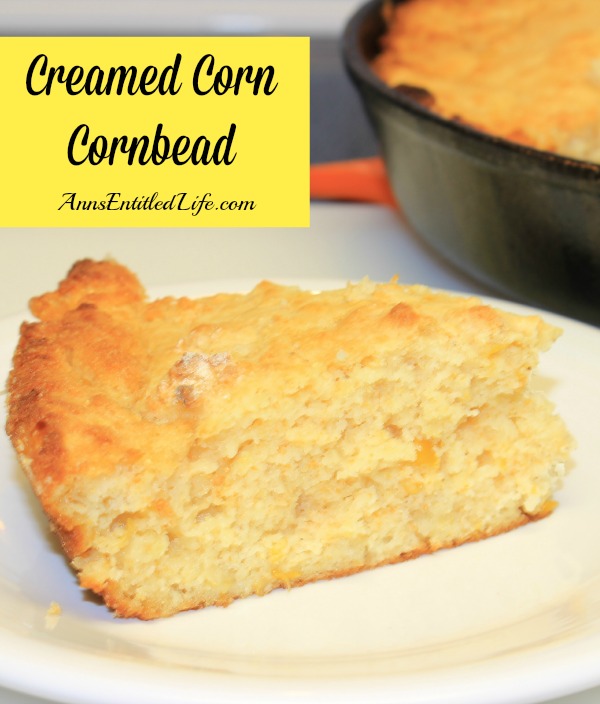 Hubby got most of this recipe from a book I gave him for his last birthday: The Cornbread Gospels Weeeellllll you know me and Hubby; can't leave well enough alone. He pretty much disregarded the instructions and did it his own way. The ingredient change was buttermilk, and I think it made a world of difference.
We've tried other recipes in this book, and to date, this has been the only one we will make again and again. The creamed corn + the buttermilk makes for an extremely moist, tasty, and wonderful cornbread!
Note: There are tons of comments from people that the baking soda listed must be wrong. I will tell you, we made it as the recipe was written in that book. A lot of people have said it was inedible, but when they substituted baking powder, they loved it. Baking powder is going to make this rise a lot, so keep that in mind if you make the substitution.
The recipe is in this cookbook: The Cornbread Gospels.
---
● For more Recipes on Ann's Entitled Life, click here.
● If you enjoyed this post, be sure to sign up for the Ann's Entitled Life weekly newsletter, and never miss another article!
---