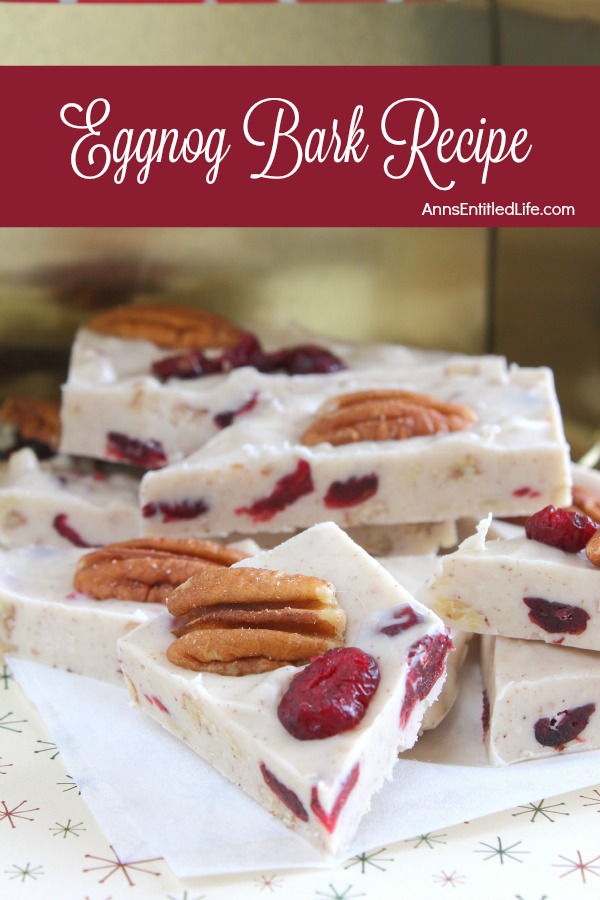 Eggnog Bark Recipe
By Ann
The delicious combination of pecans, cranberries and spices make for a perfect holiday bark recipe. Update your traditional Christmas bark recipe with this fabulous Eggnog Bark.
Prep Time: 10 minutes
Cook time: 10 Minutes, plus 1 hour refrigeration
Ingredients:
● 12oz Vanilla Almond Bark
● 8oz White Chocolate
● 1 cup Pecans, finely copped
● 1 cup Dried Cranberries, divided
● 1 tsp Nutmeg
● ½ tsp Cinnamon
● ½ Pecan Halves
Directions:

● Line a 13×9 pan with parchment paper. Set aside.
● Melt the almond bark and white chocolate together in a microwave safe bowl, 50% power for 2 minutes then 30 second increments on high stirring after each microwaving until melted and smooth.
● Remove smooth bark mixture from the microwave, add chopped Pecans and ¾ cup of the dried cranberries. Stir to combine.
● Pour the mixture into the prepared 13×9 inch pan lined with parchment paper.
● Sprinkle eggnog bark with the remaining cranberries and ½ Cup of Pecan halves.
● Refrigerate at least one hour.
● Remove eggnog bark from the pan and then break or cut into desired sized pieces.
● Store in an air tight container in the refrigerator.
● Makes 40 servings Eggnog Bark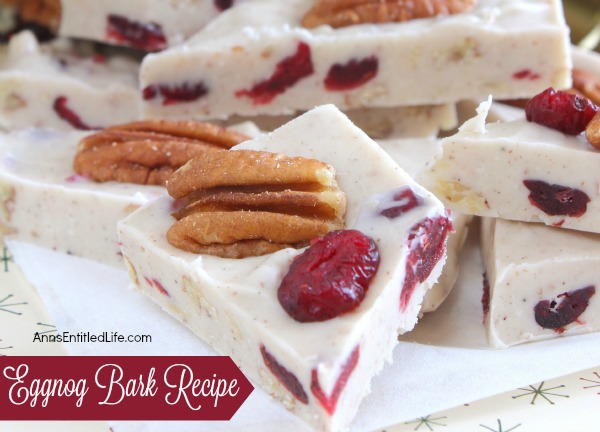 ● To print the Eggnog Bark recipe click here.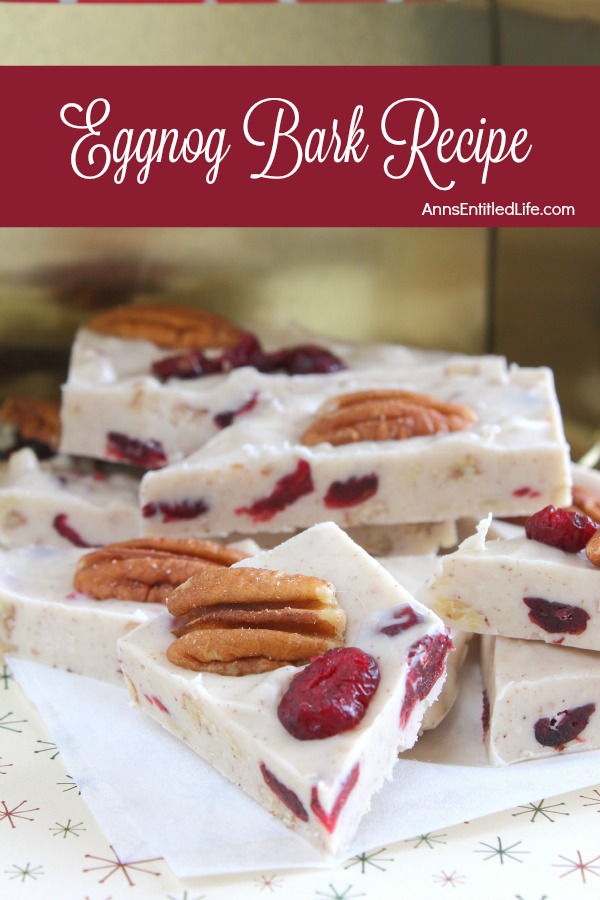 If you are wondering what Almond Bark
is, you can see (and buy) Almond Bark
either here
or here.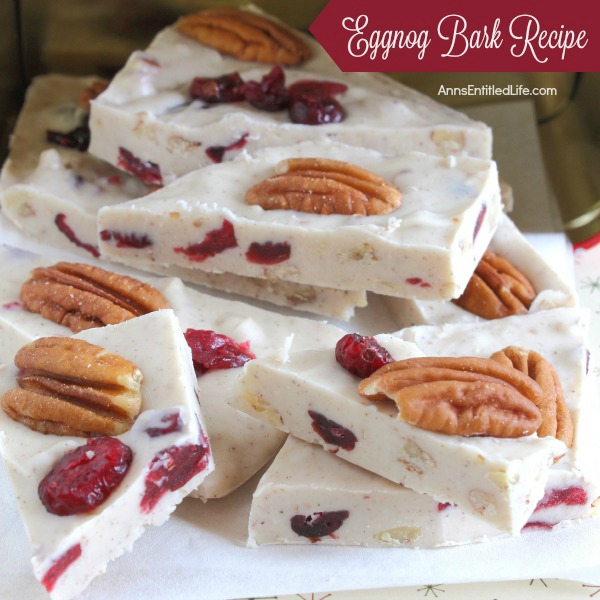 ---
● Disclosure the links in this post may be affiliate links.
● For more Recipes on Ann's Entitled Life, click here.
● If you enjoyed this post, be sure to sign up for the Ann's Entitled Life weekly newsletter, and never miss another article!
---