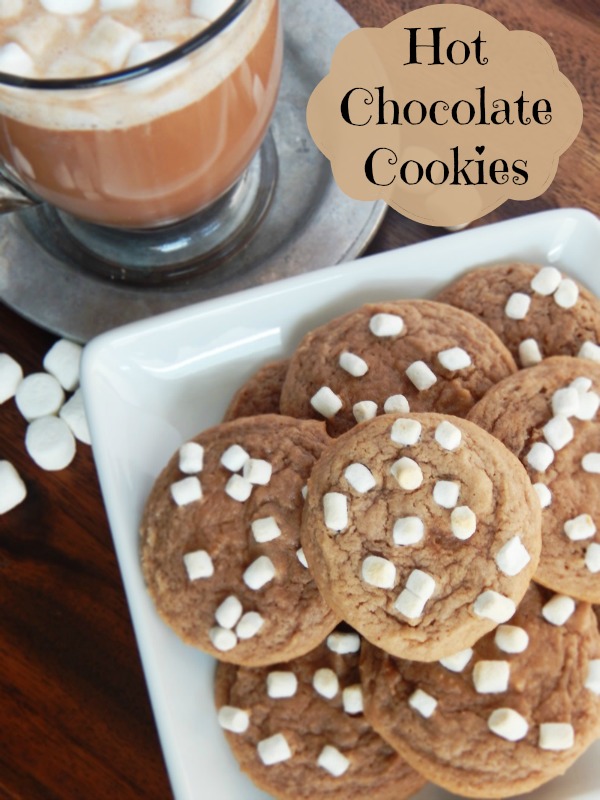 Hot Chocolate Cookies Recipe
By Ann
The great taste of warm, comforting hot chocolate in a cookie! These easy to make, rich and delicious hot chocolate cookies will quickly become a family favorite. Bake up a batch tonight!
Prep Time: 10 minutes
Cook time: 10 Minutes
Ingredients:
● 1 cup Sugar
● 1 large Egg
● ½ cup Crisco
● ½ tsp Salt
● 1½ tsp Vanilla Extract
● ½ cup Hot Chocolate Powder
● ¼ cup milk
● 1¾ cups Flour
● ½ tsp Baking Soda
● 1 cup Marshmallow Bits
Directions:

● Preheat oven to 350°.
● In a large bowl, mix together sugar, egg, Crisco, salt and vanilla extract with a wooden spoon until everything is well combined.
● Add hot chocolate powder and milk; stir until smooth.
● Add flour and baking soda; mix until smooth and no white flour is evident.
● Drop a rounded tablespoon full of hot chocolate cookie dough onto an ungreased cookie sheet. Sprinkle on marshmallow bits.
● Bake for 10-12 minutes in a preheated 350° oven.
● Marshmallows should be slightly toasted on top!
● Makes 24 Hot Chocolate Cookies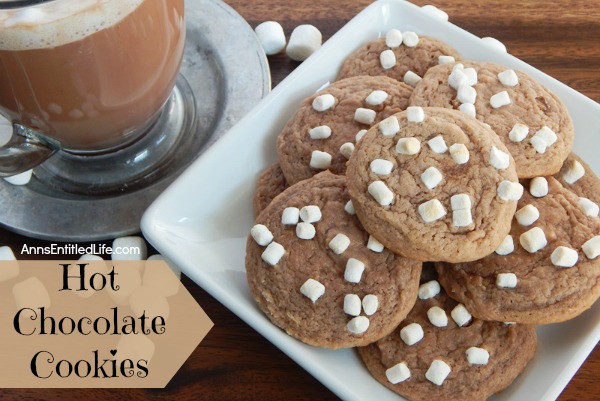 ● To print the Hot Chocolate Cookies recipe click here.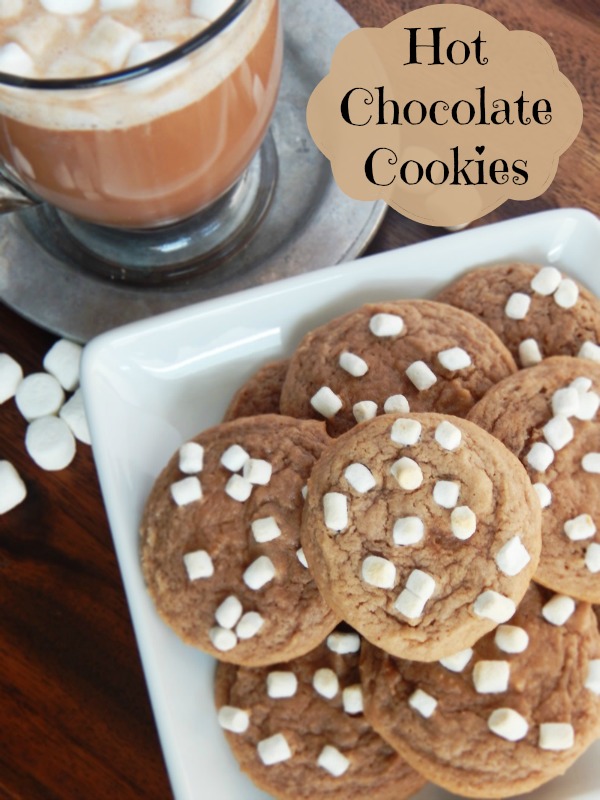 If you would like to know where you can buy marshmallow bits, you can buy them online here,
or (for less money) your local large grocery store or Walmart
will have them. I purchase mine in bulk at a local Amish store (where they also carry Lucky Charm bits!)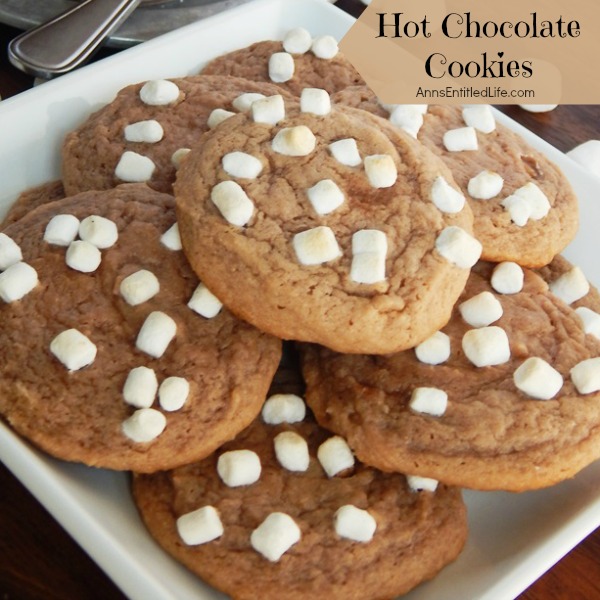 ---
● Disclosure the links in this post may be affiliate links.
● For more Recipes on Ann's Entitled Life, click here.
● If you enjoyed this post, be sure to sign up for the Ann's Entitled Life weekly newsletter, and never miss another article!
---