This article is the ultimate guide to sifting. You will learn tips and tricks on why sifting is the key to baking success. Dive into the importance of sifting and how it can take your baking to the next level. Grab your sifter, and let's get started!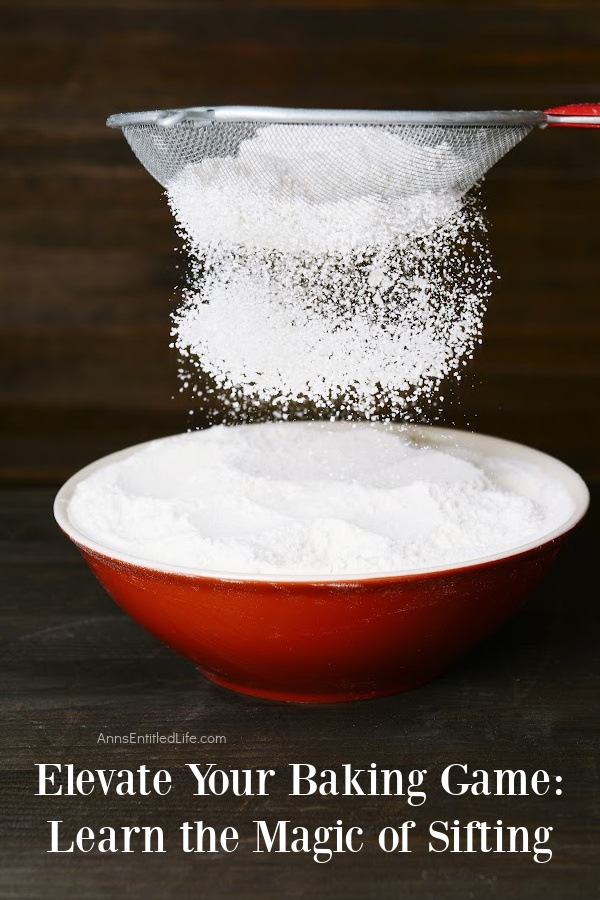 Are you tired of inconsistent results when you bake? Do you find yourself frustrated with cakes that are too dense or cookies that are too dry? Baking is a science, and every ingredient plays a crucial role in achieving the perfect end result. But did you know that one of the most overlooked steps in baking can also be the most important? Sifting your dry ingredients may seem like an unnecessary extra step, but it can make all the difference in the texture and flavor of your baked goods.
Elevate Your Baking Game: Learn the Magic of Sifting
Sifting refers to the process of passing dry ingredients through a sieve or sifter to remove lumps, aerate the mixture, and ensure even distribution
In days of old, sifting was a necessary step in every baking recipe ever written. Read an old recipe; they all require sifting when making a baked good. Today, sifting has become something a lot of people skip over while baking. Is it laziness? Has flour processing made it unnecessary? Do people feel it is a waste of time? Should sifting be skipped and is it necessary to light and fluffy baked goods? These questions and more are answered as you learn the vital role sifting plays when you are trying to make fluffy baked goods.
If you have had a sifter in the kitchen for years but have yet to use it, read further before you throw it away. Knowing the right sifting tips and techniques can also help you sift correctly and make perfectly fluffy baked goods every time. For best results, sift!
For baking beginners who have taken to skipping sifting, this article will explain why it is essential and how to do it correctly. You do not have to be a serious baker, or a professional baker, to have your baking yield results by sifting ingredients. These tips, tricks, and how-tos will help explain how and why your baking.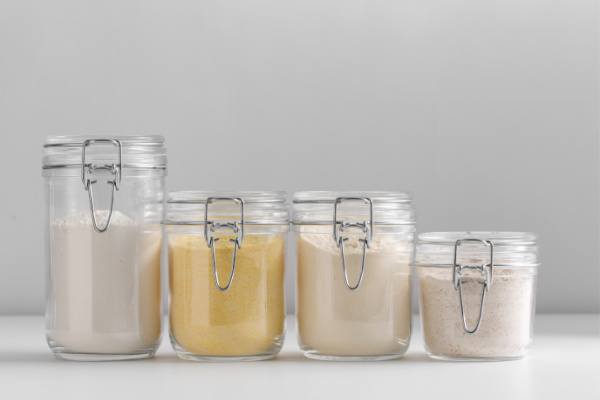 What is Sifting in Baking?
As a definition, sifting is a process of passing dry ingredients, such as flour, cocoa powder, or baking powder, through a sieve or flour sifter to break up any lumps and aerate the mixture. This is done to ensure that the ingredients are evenly distributed and to avoid clumping, which can make it difficult to mix the ingredients together.
Sifting is an important step in baking because it helps to create a smooth and uniform texture in the final product. This is especially important for delicate baked goods, such as cakes and pastries, where the texture can make or break the overall quality of the dish.
Before modern sanitary procedures were put in place, bakers performed sifting to separate bugs or debris from the flour before using it. Today, if you use commercial flour, it is already cleaned and refined. However, if you want to make your baked goods fluffier, sifting is a step you do not want to skip.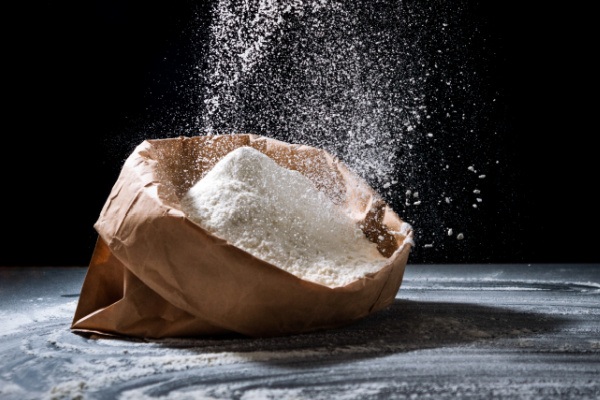 The Importance of Sifting in Baking
Before we go into more details about sifting, it is essential to know specific baking scenarios when you must sift the flour you choose. Here are some options when we suggest never skipping sifting while baking:
● Sifting adds air to the flour, effectively aerating it. This allows for better incorporation of the flour into the batter or dough, resulting in a lighter and softer texture in your baked goods.
● Sifting is an essential step in baking because it helps to ensure that the dry ingredients are evenly distributed and free from any lumps or clumps.
● Your mix can be improved by sifting dry ingredients together, such as cocoa or flour, before adding wet ingredients for a more even distribution.
● Whenever the recipe calls for sifted dry goods.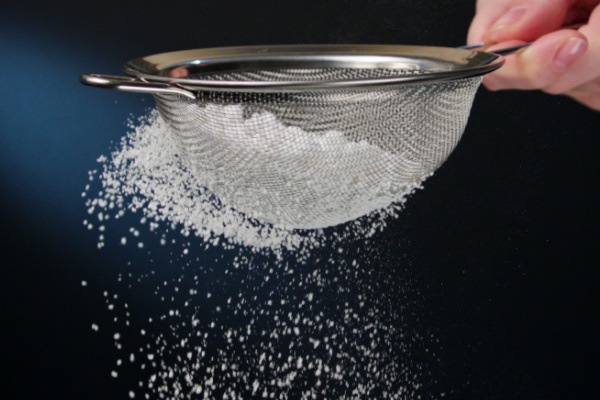 The Science Behind Sifting
Sifting is not just a random step; it has a scientific foundation. Flour, and other dry ingredients when stored in an airtight container can become compacted, and small clumps may form. These clumps can hinder proper hydration and distribution of ingredients, resulting in a dense or unevenly textured final product. By sifting, you break up these clumps and ensure that your dry ingredients are light and fluffy, ready to create a good blend with the wet ingredients.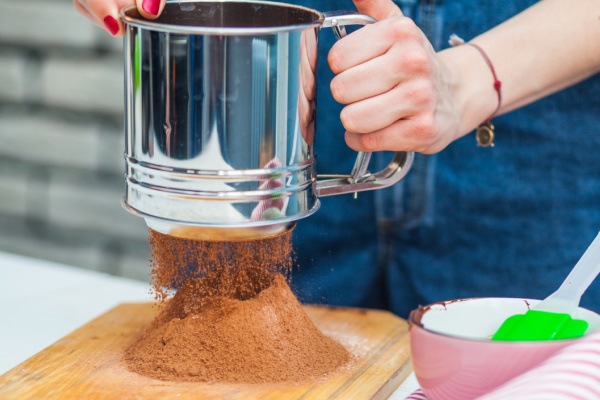 Common Ingredients that Require Sifting
While not all dry ingredients require sifting, some common ingredients benefit from this process. These include:
1. All-purpose Flour
2. Cocoa Powder
3. Baking Powder
4. Baking Soda
5. Confectioners' Sugar
6. Brown Sugar
7. White Sugar
8. Cake Flour
All of these dry ingredients are prone to clumps and lumps. Sifting removes those lumps and makes a huge impact for easier incorporation.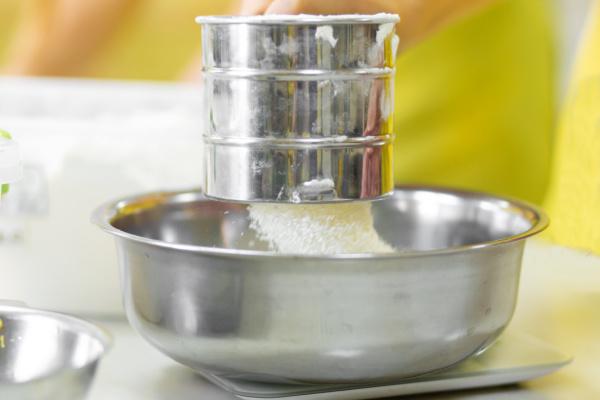 Tools Needed for Sifting
1. Sieve or flour sifter
2. Whisk or fork
3. Bowl
A sieve (fine mesh sieve) or flour sifter is the most important tool for sifting. This helps to break up any lumps and aerate the dry ingredients. A whisk or fork can also be used to help break up any clumps and ensure that the dry ingredients are evenly distributed.
Different Ways to Sift
Now that you know why sifting is crucial while baking, you should learn how to do it perfectly. You can use a sifter or other tools or do it without any devices. Here are a couple of common ways in which you can perform Sifting:-
● Sifter
Luckily for baking beginners, you can find the best flour sifters on the market which will make the sifting easier for you. If sifting seems like a complicated process, using one of these sifting tools can make it much simpler and more efficient.
All you need to do is put the flour in the sifter and shake or squeeze the device. Ensure there is a bowl beneath to gather the sifted flour, and voilà! Sifted dry ingredients. You don't need to be a baking expert to use this device properly, so if you need to sift often, it is a good idea to own and use a flour sifter.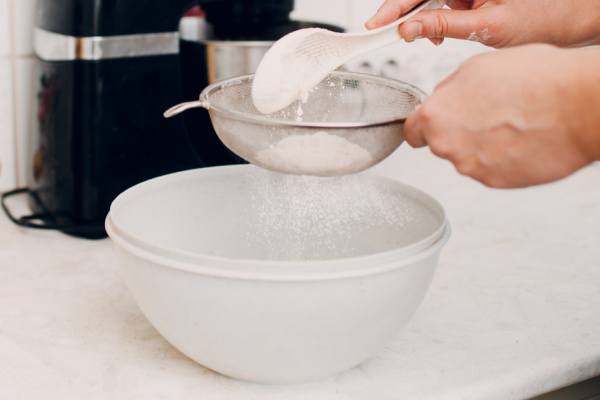 A fine-mesh strainer is one of the most commonly used tools for sifting, and you have probably heard about it before. This is the method I use to sift my dry ingredients, I find it to be my best choice because I can control that all the dry ingredients end up in the bowl below. For best results when baking, you want to use all the ingredients listed in the recipe. I don't want my flour flying onto the counter. I think I am just overly exuberant when using a flour sifter. For me, this is the best way to sift dry ingredients.
Place your mesh strainer over a mixing bowl and pour the dry ingredient into the mesh strainer. Help those dry ingredients along through the strainer by using a spoon and stirring or pushing the dry goods through the mesh, or knocking it with the side of your hand. Several types of filters are available, so choose the correct one based on how fine you want the sifted flour to be.
A food processor is something found commonly in all households worldwide. If you also have one, you can use it for sifting flour and save money on buying specific tools for this purpose. Thank goodness for food processors!
There are many excellent benefits of using a food processor for sifting. It's one of the best ways to mix dry ingredients before adding anything else. Mixing flour in a processor also makes introducing air to the mixture easier, making it possible for you to create perfectly fluffy baked goods. If you have yet to try sifting your flour in a food processor, all these reasons hopefully excite you to do it the next time you bake!
● Whisk
A not-so-well-known method of Sifting is whisking, which might surprise some of you. Most of us have a whisk at home but probably have yet to use it to mix the flour before using it in a recipe.
Before adding other ingredients, we suggest whisking the flour for a few minutes. Some baking experts even urge you to keep a whisk in the flour container, so you can mix it before using it. Whisking mainly helps to remove all the lumps in the flour and make it fluffier. So if those are two things you want to achieve, pull out your whisk the next time you try baking something in the kitchen.
● Fork
A fork can be the quickest way to break all the lumps in the flour and fluff it up a little before baking. It will not remove any impurities, however, and it does not add air.
● A Good Shake
Shaking the flour is a simple process that can allow more air to pass through the flour and make your baked goods fluffier. It does not remove impurities, and it may not remove all lumps and clumps.
Another way to introduce air to the baking mixture or to mix dry ingredients together is the infamous salad toss. Use two spoons to lightly toss the flour in the air and mix it up nicely. This will blend the dry ingredients, but it does not remove impurities and may not remove all lumps and clumps.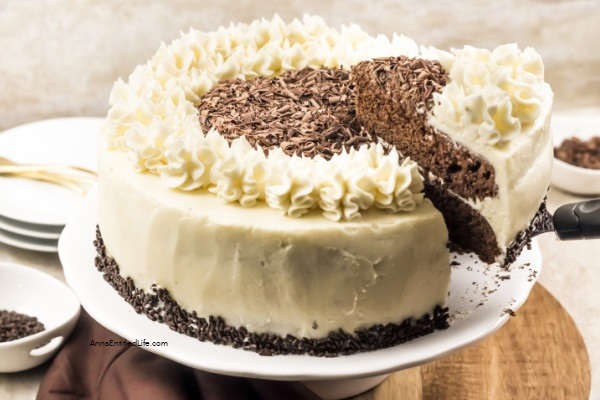 Recipes that Require Sifting
Many recipes require sifting as part of the preparation process. Here are a few examples:
1. Perfect Chocolate Cake Recipe
2. Easy Sour Cream Coffee Cake Recipe
3. Brownies Recipe
4. Sugar Cookies
5. Frosting Recipes
6. Angel Food Cake
These recipes require dry ingredient sifting to ensure that the sifted ingredients are evenly distributed and free from any lumps or clumps. Skipping the sifting step can result in a dense and heavy final product.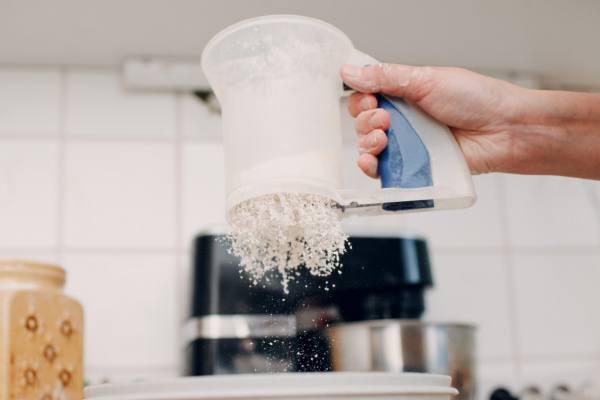 To Sift or Not To Sift?
While sifting is often recommended in baking recipes, there may be instances where it is not necessary. Some modern flours are already pre-sifted, indicated on their packaging. Additionally, certain recipes, like rustic bread or crumbly pie crusts, may intentionally call for un-sifted flour to achieve a specific texture. Always consult your recipe to determine if sifting is required or if you can skip this step without compromising the outcome.
Sifting Mistakes
For baking beginners, we covered some must-know tips while baking cakes and some general baking mistakes to avoid at all costs. Now to get back to the main point of this article, let's talk more about sifting tips to remember while doing it at home by yourself!
● Adjust the recipe for sifted flour
Most recipes online don't provide instruction for sifted flour, as sifting is often a skippable step in them. If you decide to sift in those cases, you may have to adjust the recipe to account for the sifted flour, which is much lighter than unsifted flour. Keep that in mind and adjust the recipe accordingly to bake fluffy goodies every time.
● Sift multiple dry ingredients together
If you also have to mix other dry ingredients with the flour, it is better to combine them while you are sifting. Adding elements like baking powder, salt, etc., while adding the sifted flour to the recipe improves the overall texture. It also helps you blend everything together nicely, as we discussed before. Definitely keep this small yet helpful tip in mind when you sift.
● Measure flour only after it is sifted.
As explained previously, many recipes don't account for sifted flour. Make sure to measure the flour for the recipe in a measuring cup after it has been sifted, as the additional air added after the sifting process can affect the flour's density. Once you have sifted your dry ingredients carefully transfer the flour to the measuring bowl and run a finger over the top of the bowl to get the exact amount. Do not forget to account for the amounts sifted of all the ingredients. That could lead to some higher math as you add cups, teaspoons, and tablespoons together.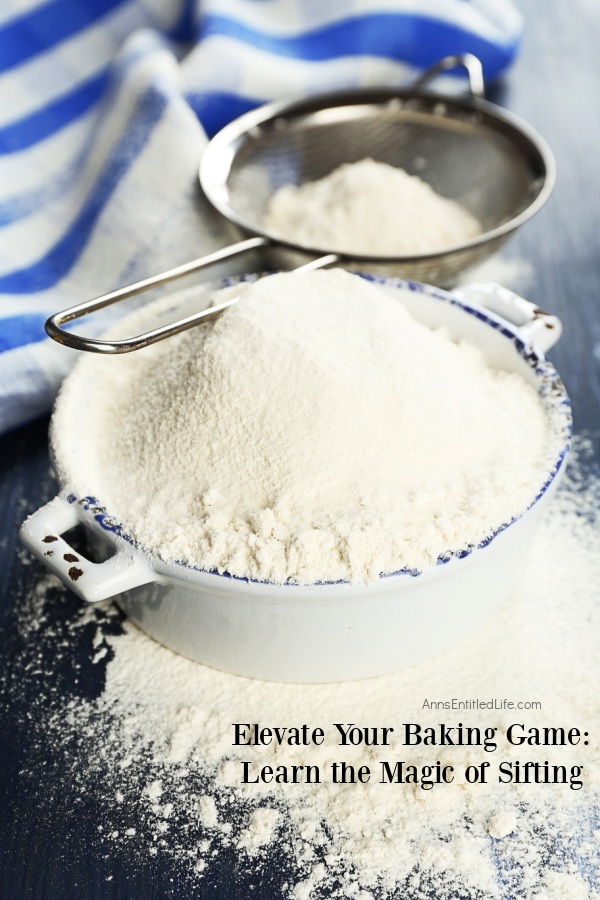 To Sum It Up:
Sifting may seem like a small and insignificant step in the baking process, but it can make a huge difference in the final outcome of your baked goods. By removing any lumps or clumps and aerating the dry ingredients, sifting helps to create a smooth and uniform texture in the final baking product.
---
● For more Christmas cookie recipes on Ann's Entitled Life, click here.
● If you enjoyed this post, be sure to sign up for the Ann's Entitled Life weekly newsletter, and never miss another article!
---