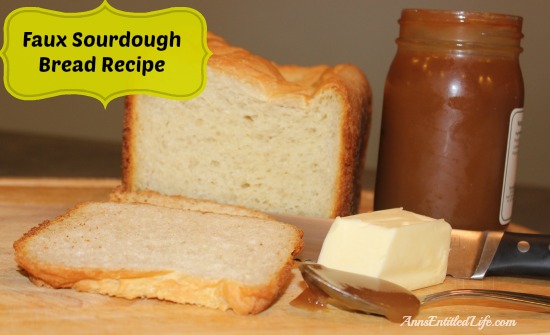 Faux Sourdough Bread Recipe
By Ann
My Mother in Law is on a low sodium diet (under 1000mg per day). Faced with the challenge of her diabetes plus her sodium restrictions, she could not buy commercially made breads. Hubby gave her caregivers this recipe years ago, and she has been making, and enjoying, this Faux Sourdough Bread Recipe ever since.
Prep Time: 20 minutes
Cook time: 4 hours, bread machine directions dependent
Ingredients:
● 1 1/2 tsp Yeast
● 2 cups (no sodium) Bread Flour
● 1 TBSP Sugar
● 1/8 tsp Baking Soda
● 1/2 cup Sour Cream (works with non-fat)
● 1 TBSP Vinegar
● 1/2 cup Milk
Directions:

● All ingredients should be at room temperature before beginning.
● Combine ingredients in order in your bread pan.
● Bake according to your bread machine's instructions (white bread is the bread choice).
Makes 12 servings Faux Sourdough Bread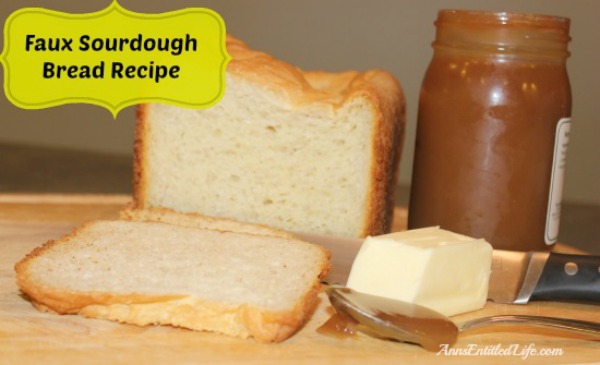 ● To print the Faux Sourdough Bread recipe click here.
This low sodium, low glycemic faux sourdough bread has been a staple of my diabetic mother-in-law's diet for many years now. As an added bonus, she is also low sodium.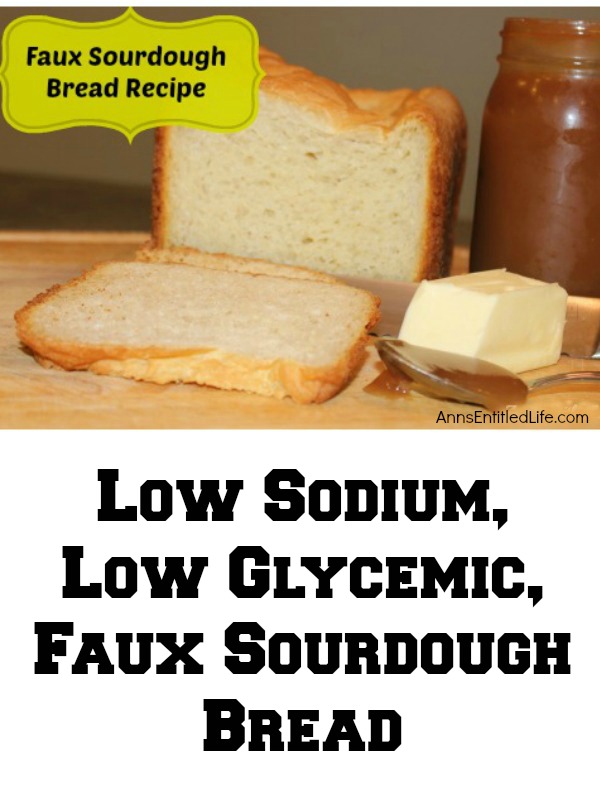 When she was first diagnosed, low sodium/low sugar breads were nearly impossible to find. There is one frozen variety she said didn't taste good. There is also a variety now (2015) that Trader Joe's sells fresh in east coast stores. Unfortunately, my mother-in-law live out west (Las Vegas), and can't get that bread. Sooooo, her caregivers continue to make this recipe for her weekly.
Note: her aids do say it freezes well when they have extras!
Helpful Links
● We use a Breadman Bread Machine

● We use the WEST BEND Bread Slicing Guide
which stores very compact, and really does work!
---
● Disclosure: the links in this post may be affiliate links.
● For more Recipes on Ann's Entitled Life, click here.
● If you enjoyed this post, be sure to sign up for the Ann's Entitled Life weekly newsletter, and never miss another article!
---