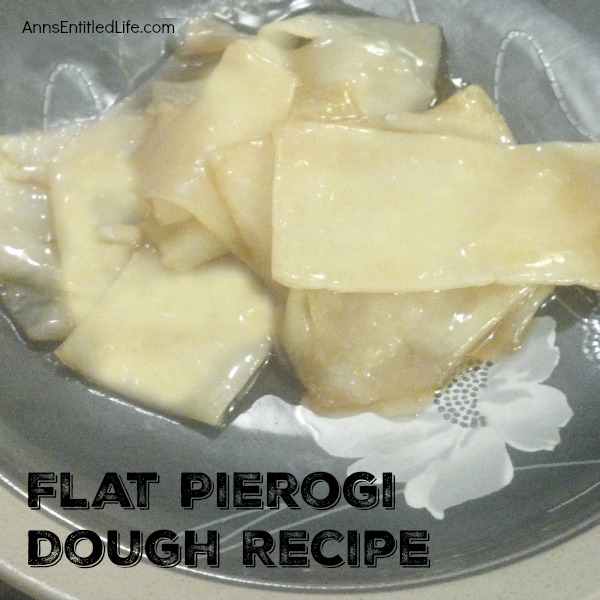 While most people are familiar with filled Pierogi, my family enjoys an extra sweet Pierogi dough which we use to make un-filled, flat Pierogi. We cook them in butter and brown sugar, and they are simply delicious! Here is the recipe we use:
Flat Pieogi Dough Recipe
Dough Ingredients
3 cups Sifted, Unbleached Cake Flour
1/4 tsp salt
3/4 cup Boiling Water
1/4 Cup Milk w/1 TBSP Sugar (stir to dissolve sugar)
1/2 tsp Cooking Oil
Water
6 Quarts Boiling Water
1 tsp Cooking Oil
● Combine sifted cake flour and salt in a large bowl
● Pour 3/4 cups boiling water to flour, stir with fork. Any lumps should be crumbled with the fork
● Cover bowl with cotton dishtowel and set aside for 5 minutes
● Add 1/4 cup of milk w/sugar, again mash the flour with a fork
● Cover bowl with cotton dishtowel, set aside for 15 minutes
● Add 1/2 tsp Cooking Oil, knead dough until smooth (approximately 5 minutes)
● Bring water to a rapid, rolling boil on the stove. Add cooking oil. (Note: you can run 2-3 pots at a time to speed up the process)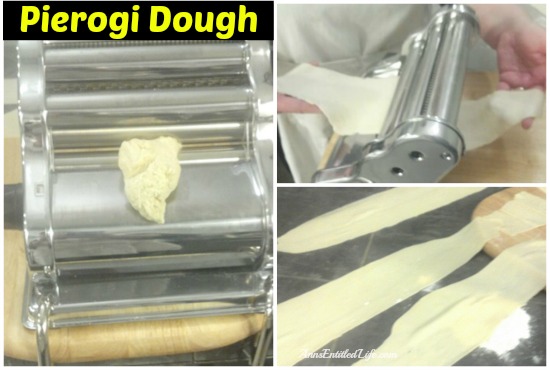 ● Roll dough until flat. Hubby came up with this idea a few years ago to put the dough through a pasta maker. I was skeptical at first, but I must say it makes the process go a lot faster!! We roll on a 2 first.
● Rerolled on a 3.5
● The final roll was a 5.
● Cut into squares, rectangles, etc. Size does not matter. I usually mix it up with small and large pieces so people can choose.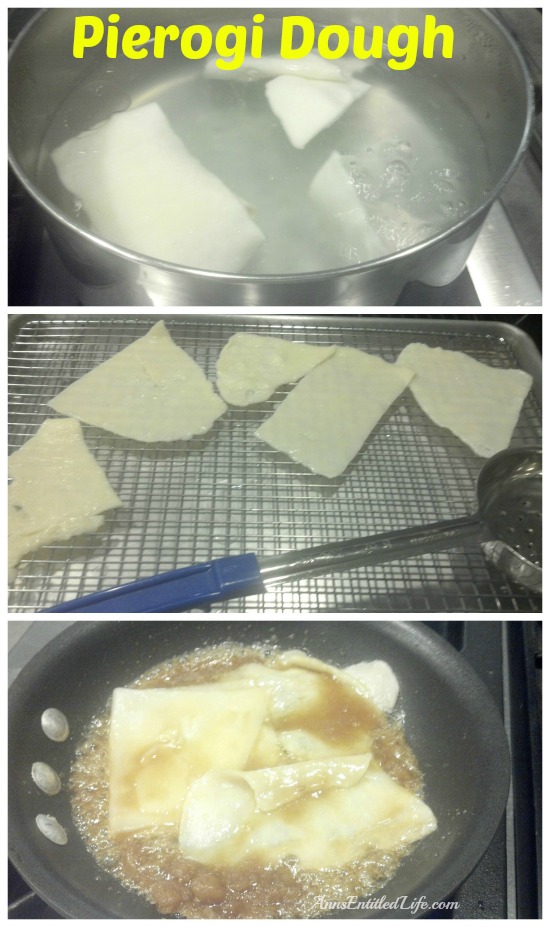 ● Add uncooked dough to the boiling water
● Cook at least 3 minutes. With a filled pierogi you can tell the dough is cooked when it floats to the top. Since these are unfilled, they float almost immediately. Cook them for 3 minutes to ensure they have been boiled.
● Use a slotted spoon to remove the dough from the boiling water.
● Place on rack to dry
● Once you have boiled your dough, the pierogi are technically cooked, and may be frozen or served. I cannot image eating them that way though. The traditional preparation for a sweet pierogi is butter and sugar. We treat the flats as sweet dough in our house, and prepare in a pan on the stove with butter and brown sugar. Be very careful though as this is basically candy and you can burn yourself if you get the brown sugar and butter mixture on your skin.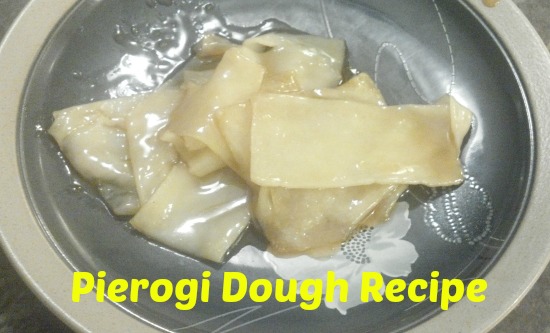 ● Serve hot and enjoy!
---
● For more Recipes on Ann's Entitled Life, click here.
● If you enjoyed this post, be sure to sign up for the Ann's Entitled Life weekly newsletter, and never miss another article!
---