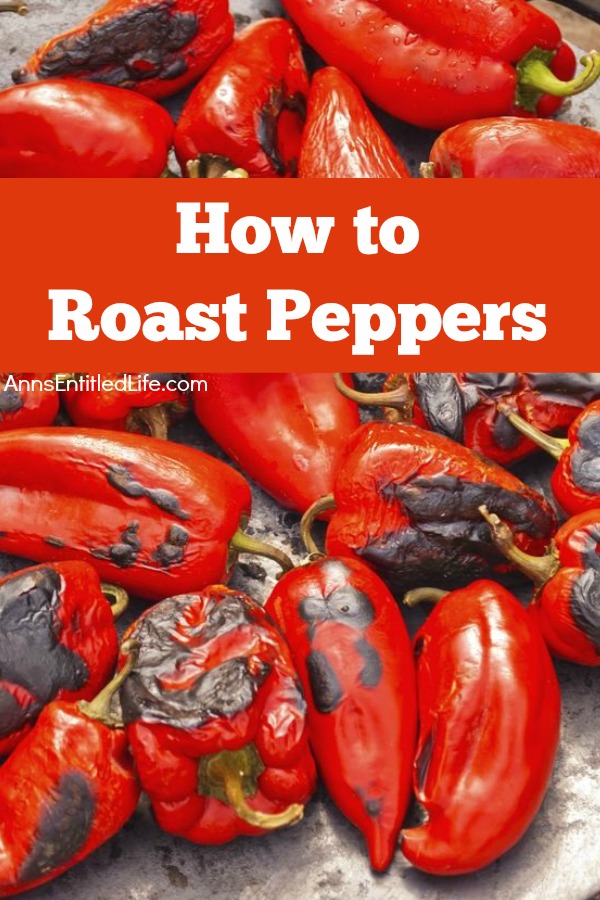 How to Roast Peppers
Roast peppers for soups, stews and more using these step by step instructions. Roasting peppers brings out the sweetness in your sweet peppers and the heat in your hot peppers. Roasted peppers are easy to freeze, and great to have on hand for cooking.
Hubby bought a bag of 20 peppers that were starting to turn at a cost of one dollar. He had to do something quickly, so he decided to char and roast the peppers, keeping one bag for current use, and freezing the rest for later.
After washing your peppers you can grill on your stove or outdoor grill, or …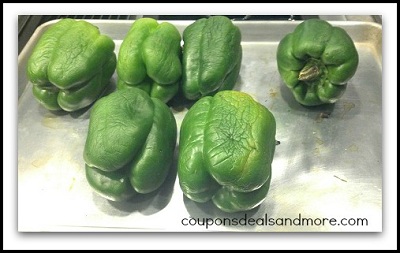 Place on a tray and broil in the oven if you have that option.
You want to char and blacken the outside of the pepper.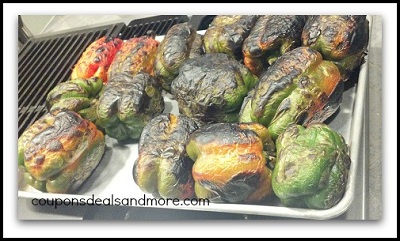 Make sure your peppers are thoroughly blackened, rotating constantly (every 2 minutes, do a quarter turn).
The blackened-part is the skin, and what you will be removing.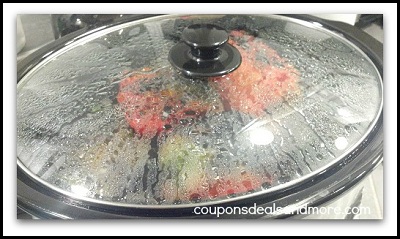 Inside a closed container (ziploc bag, crockpot, etc), place your blackened peppers. They will now steam so the skin will loosen for easy removal. Place them in the enclosed container for 5-10 minutes.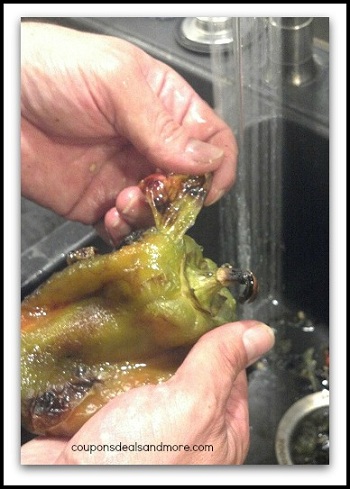 Remove a pepper from the enclosed container, run under cold water.
To remove the skin, pinch and peel away under the water over the sink. The water will help separate the skin.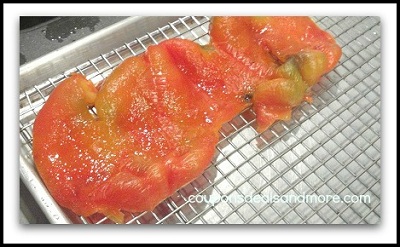 The peppers will be colorful! Drain on a rack with a pan underneath.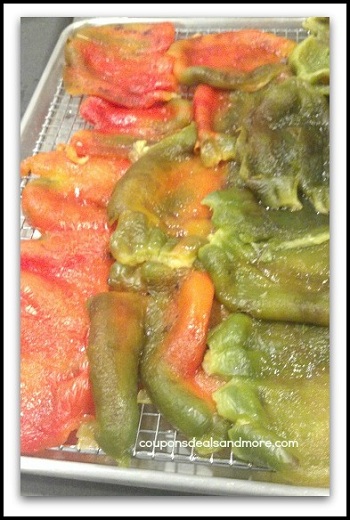 Don't these look beautiful!?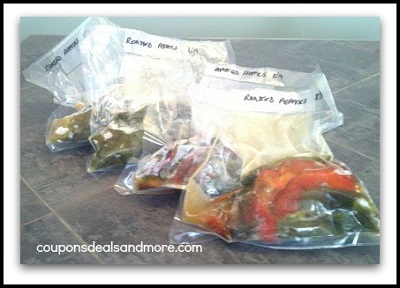 He then foodsavered and froze the roasted peppers, leaving one bag out to marinade and eat now.
---
● Disclosure the links in this post may be affiliate links.
● For more Recipes on Ann's Entitled Life, click here.
● If you enjoyed this post, be sure to sign up for the Ann's Entitled Life weekly newsletter, and never miss another article!
---