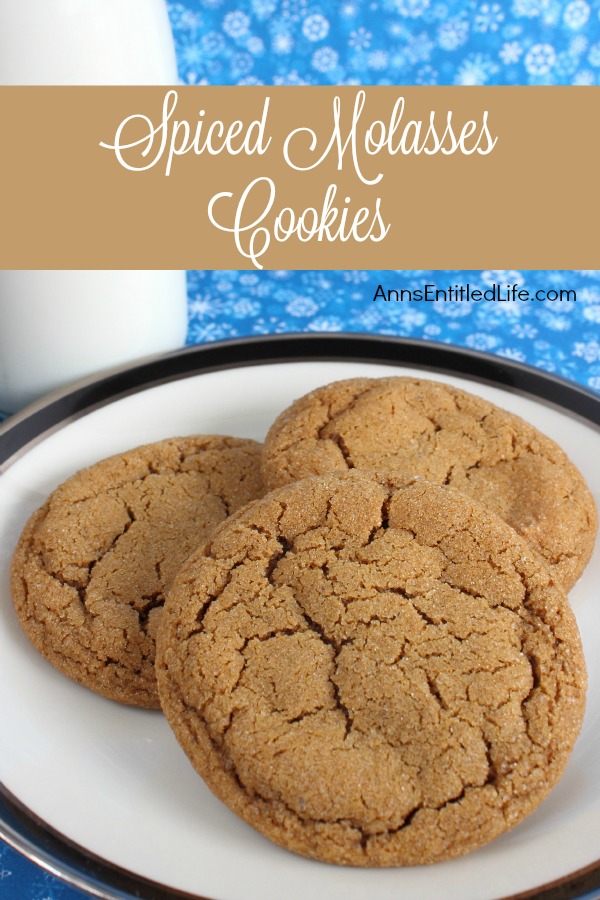 Spiced Molasses Cookies Recipe
By Ann
Old fashioned spiced molasses cookies are a winter cookie classic. These slightly sweet, highly spiced cookies store well and can be frozen. You can almost taste the holidays in every delicious bite.
Prep Time: 20 minutes
Cook time: 10 Minutes
Ingredients:
● ½ cup Butter
● 2/3 cup Sugar, divided
● 1/3 cup Brown Sugar
● 1 Egg
● 1/3 cup Molasses
● 2 tsp Cinnamon
● ½ tsp Ginger
● ½ tsp Nutmeg
● ¼ tsp Ground Cloves
● 2 tsp Baking Soda
● ½ tsp Salt
● 2¼ cups Flour
Directions:

● Preheat oven to 375°.
● Cream together butter, 1/3 cup sugar and brown sugar.
● Mix in egg, molasses, cinnamon, ginger, nutmeg and cloves.
● Slowly add the baking soda, salt and flour. Mix until thoroughly combined.
● Place the remaining sugar on a small plate.
● Scoop out the dough by the tablespoon and roll into a ball.
● Roll the spiced molasses cookie ball in the sugar and place on a lightly greased cookie sheet.
● Bake at 375˚ 8-10 minutes.
● Allow to cool slightly before removing from cookie sheet onto a drying rack.
● Store in airtight container.
Makes 24 Spiced Molasses Cookies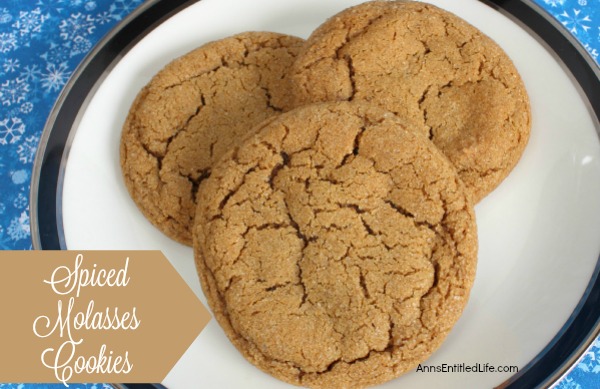 ● To print the Spiced Molasses Cookies recipe click here.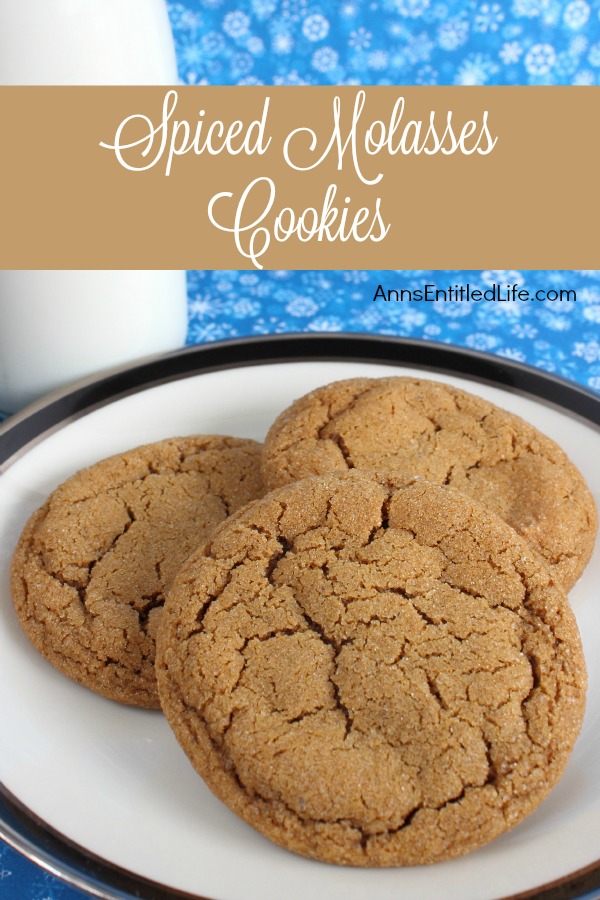 ---
● For more Recipes on Ann's Entitled Life, click here.
● If you enjoyed this post, be sure to sign up for the Ann's Entitled Life weekly newsletter, and never miss another article!
---