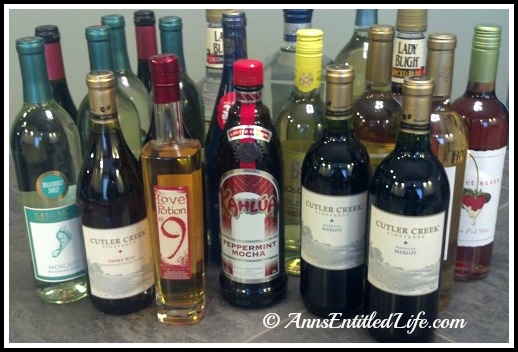 Last week I posted Sunday Morning Shopping making it very clear that I may not be out shopping on Sunday ever again (or at least not every week). This is a reader driven post having little to do with me – except I may run out to get whatever good deal you all post in comments. 😛
I also added an email notification for additional comments. Definitely read this post so you know how to opt in or out.
Now, for my Sunday Morning Shopping – nada.
I did shop this week, and the picture above was my big outing. Hubby and I went to the liquor store to take advantage of the "double up for a buck" offers at our local liquor store called Premier Wines. For sale prices they charge you regular price, then the second, alike bottle is $1. This can lead to some fabulous deals depending on how expensive your taste in wine is!
We also got a rum and a vodka for half price after the $10 mail in rebate. I plan on drinking the rum and using the vodka to make vanilla.
How was your shopping this week? Did you go Sunday Morning Shopping? Did you find any great deals? Anything we should all run out for? Detail folks, details!