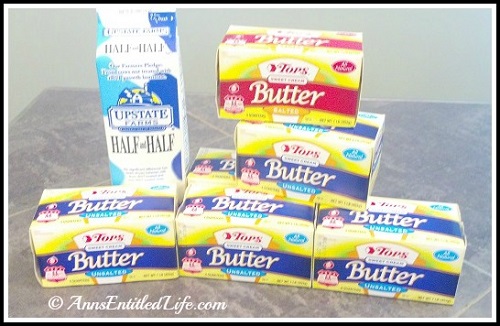 Yesterday I had lunch with Michelle, Lea Ann and Didi. I had a fabulous time as these ladies always make me laugh!
Poor Lea Ann was subjected to a lot of blog talk, and I would have felt sorry for her except for the fact that she gave each of us with a blog a list of 12 things to do/add to our blogs. Hmmm the non-blogger giving blog orders. Sounds about right!
One of the requests she made to me was to continue Sunday Morning Shopping.
I told her no.
Michelle then asked, and I told Michelle to do it. 😀
As many of you may have suspected, I am pretty burnt out deal-hunting and shopping. I have been doing it for over 30 years. I have lived the good and the bad of deal-hunting. I also have a major stockpile of goods down the basement and in my linen closet just begging to be used. With only hubby and I at home, I just don't need much on any given week other than some produce, yogurt and milk. Since getting home from Florida on the 1st of March I have shopped at Tops exactly once. Yesterday. See that whopping order up top? That was it.
Now getting back to Lea Ann's request. I can put up a post on Sunday Morning for all of you to add your shopping finds. I am not sure any of you are interested but I will in no way guarantee that I will be out shopping. This would be completely reader driven. I am serious too. Last week I did not go out on Sunday for anything, the week before I went out for two newspapers. That isn't Sunday Morning Shopping by any stretch of the imagination.
So, if you all would like a post, I can certainly make it. I may, eventually, add to it. I doubt it though. But I might. I could. Nawwww, I won't.
Anyhoooooo lemme know what you think!