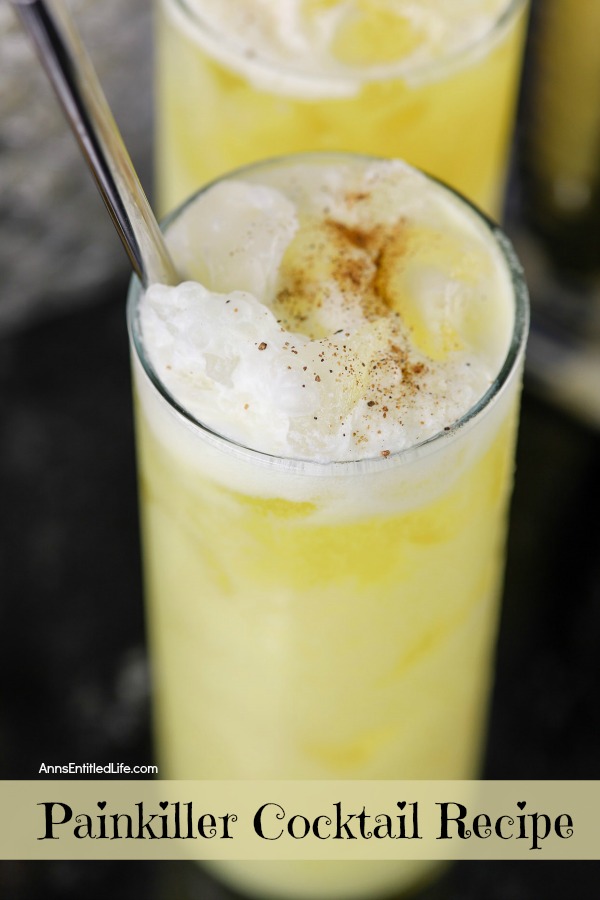 My good friend Tamona told me about this drink called a Painkiller that was very tasty, and used my favorite hard liquor: rum! It comes from Cheddars (which I had never heard of), and Tamona told me they have a strict limit of two per person.
Painkiller Cocktail Recipe
Sounded right up my alley!
This is such a simple cocktail, yet it tastes so darned good! It will sneak up on you if you have more than a few as it just tastes so delightful.
I finally got to Cheddars about 10 years after Tamona gave me this recipe. While there, I simply had to order a Painkiller!! I was curious at how it differed, and if her copycat recipe was "correct".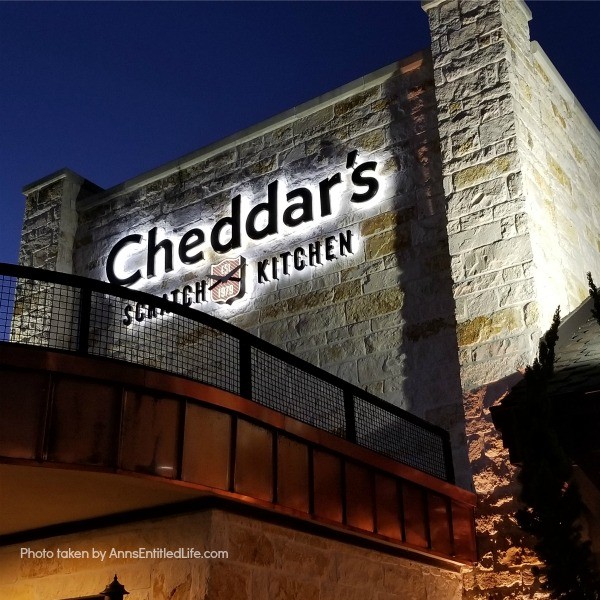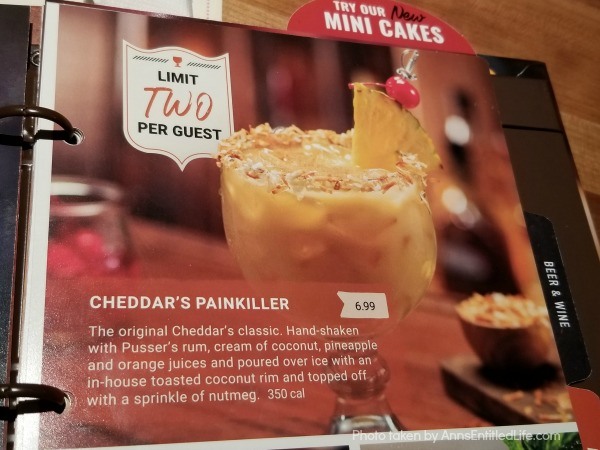 There it is right in the menu – limit of TWO!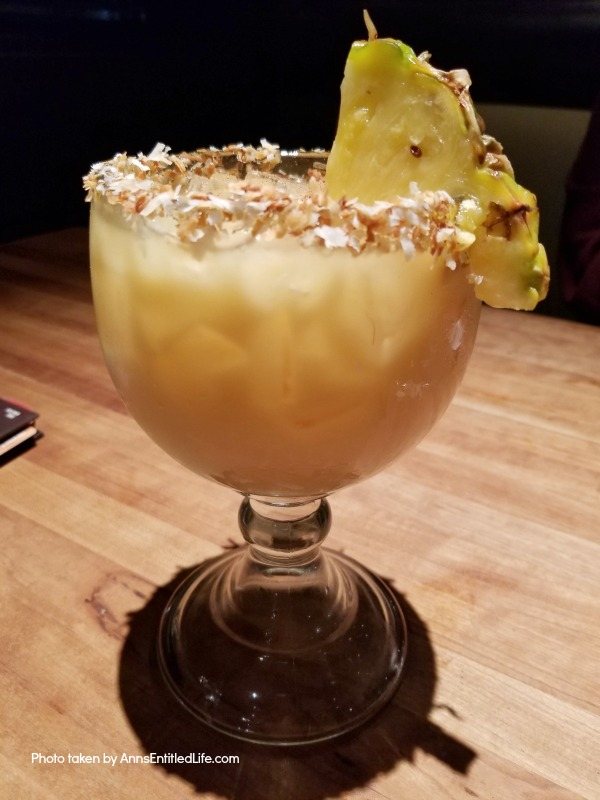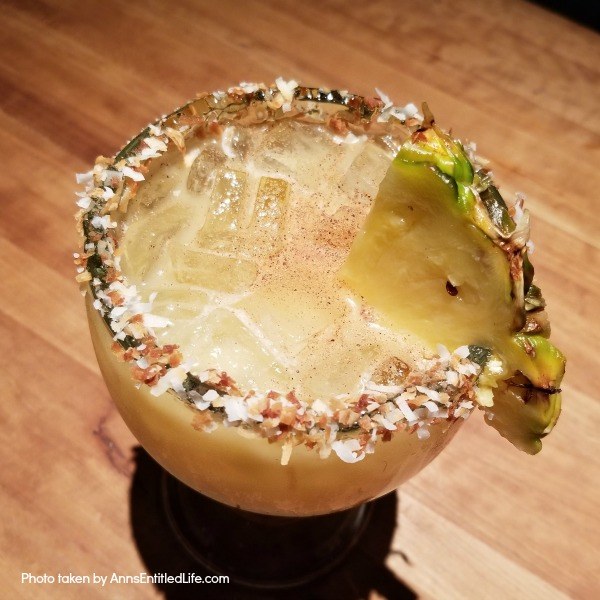 The main difference is the they rimmed with toasted coconut. Their garnish was a slice of pineapple, as well as the nutmeg.
Honestly? This recipe Tamona gave me – with the small noted tweak – is below. It is simply fabulous. The Cheddar's painkiller went down very easily, but I didn't care for the rimming. If you like toasted coconut, give it a go!
I changed the alcohol ingredient from dark rum to white rum and used this recipe:
Painkiller Cocktail Ingredients
● 2 oz White Rum
● 1 oz Cream of Coconut
● 4 oz Pineapple Juice
● 1 oz Orange Juice
● Nutmeg for garnish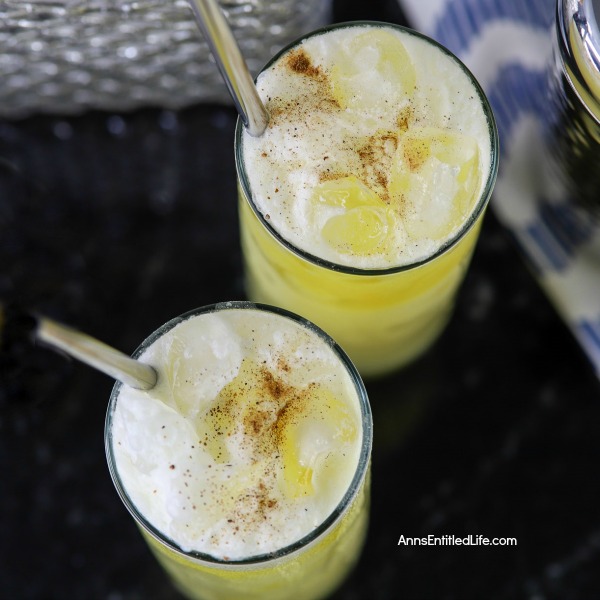 Painkiller Cocktail Mise en Place:
● Jigger
● Cocktail Shaker
● Cocktail Glass
Painkiller Cocktail Directions
● Mix together white rum, cream of coconut, pineapple juice and orange juice in a beverage shaker.
● Shake well.
● Pour over ice into a tall glass.
● Top with nutmeg.
● Serve immediately.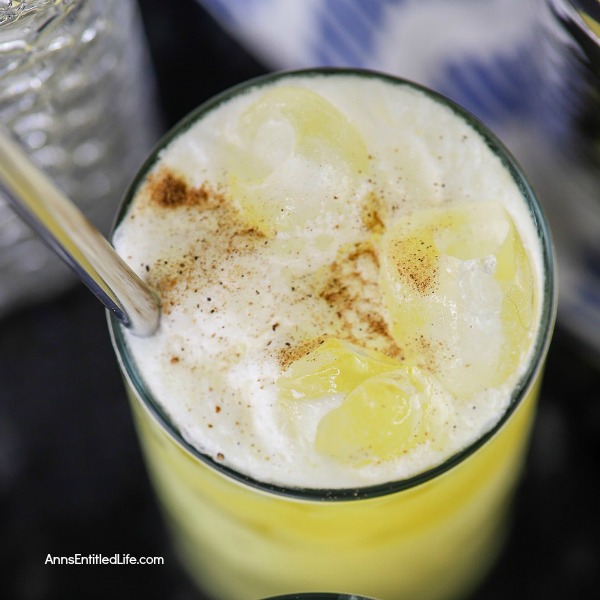 And WOW was Tamona right – this Painkiller is excellent!
Thanks, T!
Yield: 1
Painkiller Alcoholic Beverage Recipe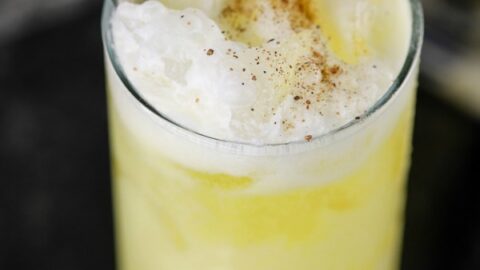 A delicious rum-based alcoholic beverage recipe, this copycat cocktail recipe is based on the infamous Cheddar restaurant beverage. This delicious Painkiller cocktail packs a wallop!
Prep Time 2 minutes
Total Time 2 minutes
Ingredients
2 oz White Rum
1 oz Cream of Coconut
4 oz Pineapple Juice
1 oz Orange Juice
Nutmeg for garnish
Instructions
Mix together white rum, cream of coconut, pineapple juice and orange juice in a beverage shaker.
Shake well.
Pour over ice into a tall glass.
Top with nutmeg.
Serve immediately.
Recommended Products
As an Amazon Associate and member of other affiliate programs, I earn from qualifying purchases.
Nutrition Information:
Yield:
1
Serving Size:
1
Amount Per Serving:
Calories: 710
Total Fat: 36g
Saturated Fat: 30g
Trans Fat: 0g
Unsaturated Fat: 5g
Cholesterol: 34mg
Sodium: 254mg
Carbohydrates: 66g
Fiber: 9g
Sugar: 47g
Protein: 4g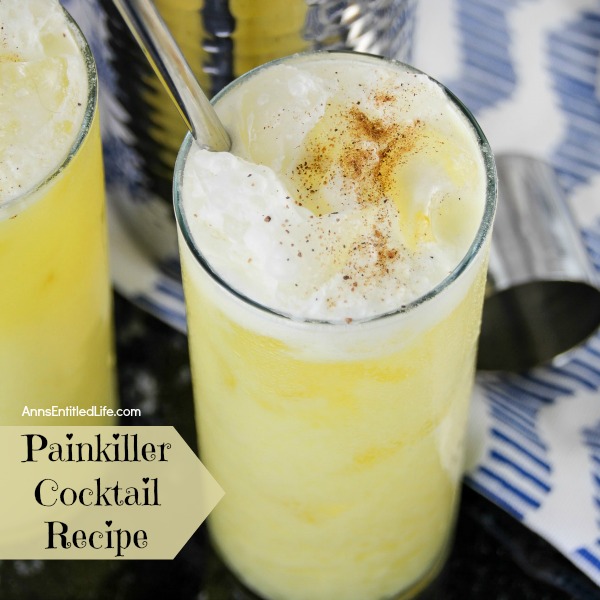 As always, drink responsibly and please don't drink and drive.
Note: these photos have been updated.
---
● Disclosure the links in this post may be affiliate links.
● For more Cocktails on Ann's Entitled Life, click here.
● If you enjoyed this post, be sure to sign up for the Ann's Entitled Life weekly newsletter, and never miss another article!
---