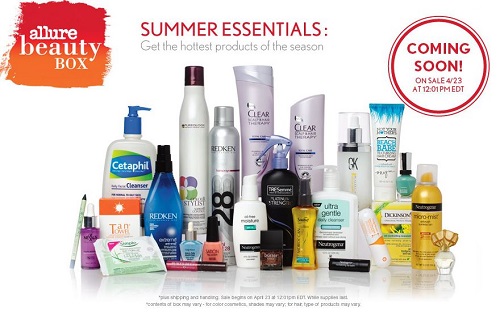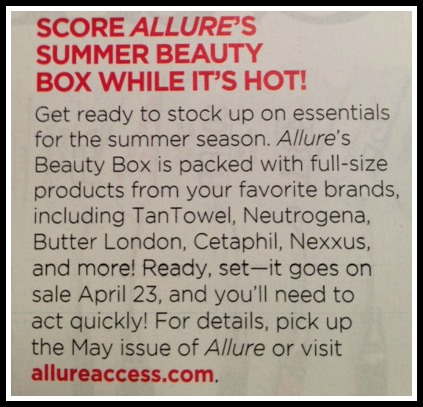 The Allure Beauty Box 2013 goes on sale at 12:01 eastern today! Link to Allure Beauty Box
I buy these every year. They are offered 1-3 times per year, and a decent deal. When they first began, they were phenomenal deals that sold out within an hour. Last year, the summer box I bought lasted for two days.
Here is a picture of what I received from last year's Allure Beauty Box: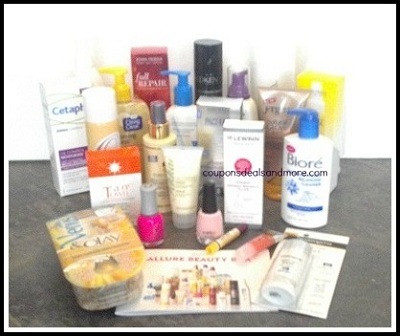 Yes, I will be buying again, although the shipping and handling plus NYS tax had led me to purchase only one the last few years.