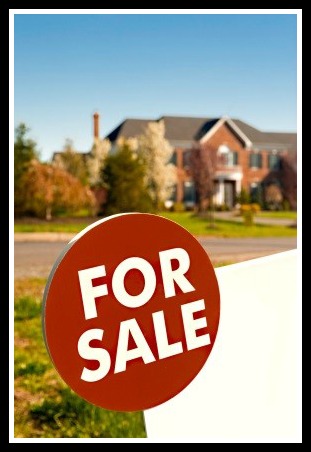 "Are You Moving?" I have heard that question more in the last two weeks than in the past seven years that we have lived at this house combined. Since Hubby and I are doing a lot of renovations to our home this year – after not doing much for the last seven years – people have assumed we are doing all this with the intent to sell.
My hairdresser last week asked me if we were getting the house prepped to move. He had just sold his house and redone the master bath just prior to marketing "because we knew it would be an issue". I asked him if he wished they had done it two or three years ago and enjoyed the renovation? He admitted he wished they had.
My brother just the other day asked if we were moving when I told him we were getting a new roof at the end of the month. I told him no, we plan on enjoying our home now that it is finally exactly as I want it! Ok so I didn't mention the new handrails and staircase refinishing going on early next year, but we will be close enough after this summer that I am super happy with the way our house looks!
I saw a friend a few weeks back, and she asked if we were going away this summer. When I told her no, we have a lot of renovations going on, the exact same question, "Are you moving?" was asked.
Are we really such an HGTV society that we no longer make renovations to enjoy while we live in our homes? Are all updates really only being made for the next owner? Few home improvements return a profit on a house (regardless of what you see on TV), so why not renovate your house to suit your family's lifestyle, and enjoy it for years to come?
Do you renovate for your family's enjoyment? Or for resale? Or both?