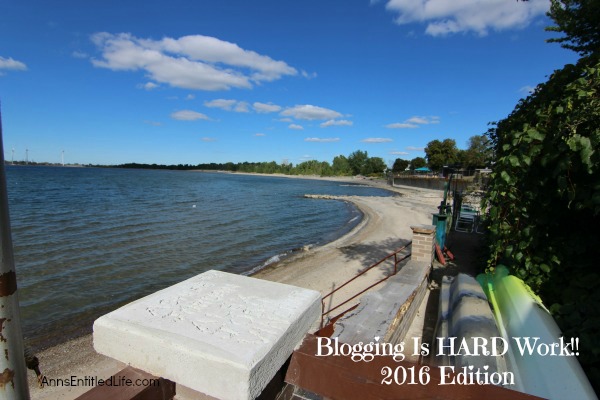 I love my blogging buddies, both near and far. This past Saturday I had the opportunity to connect with those bloggers near and dear to me! Last year, we met at Denise's (Coupons For Your Family) beautiful lake house. She volunteered to host us again this year.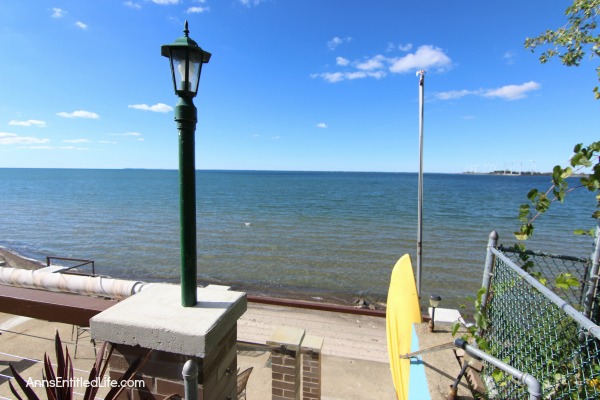 All I can say, is that is one gorgeous view!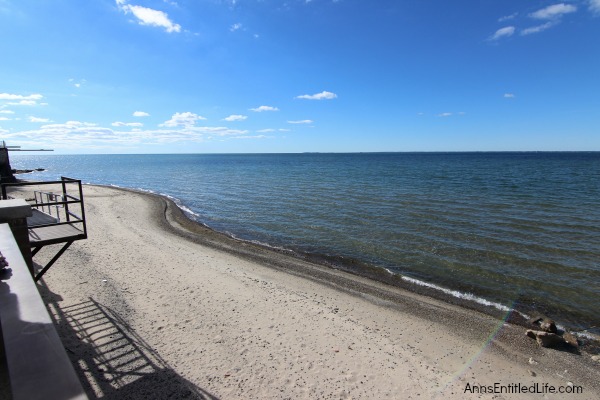 We've had a long, dry summer and Denise said there was some water direction changes (man-manipulated) so they got beach back this year. Last year when we held this meet-up the water was up to the steps of her backyard deck, so that was a real change to see!
While we stayed inside this year (very windy), we did go out for a bit to soak in the view, and watch a water-plane land and take off (that was fun to see!)
Every time we go to Denise's house it makes me want to intensify our home search on Lake Ontario (she lives on the Lake Erie shoreline). *sigh* I am not sure it is going to happen, but we shall see what 2017 brings.
Anyhooooo on to our meet-up.
This year we held the meet-up later than normal, and so September school activities were in full swing. This limited attendance greatly.
On the menu (what!? that is the important part!) was: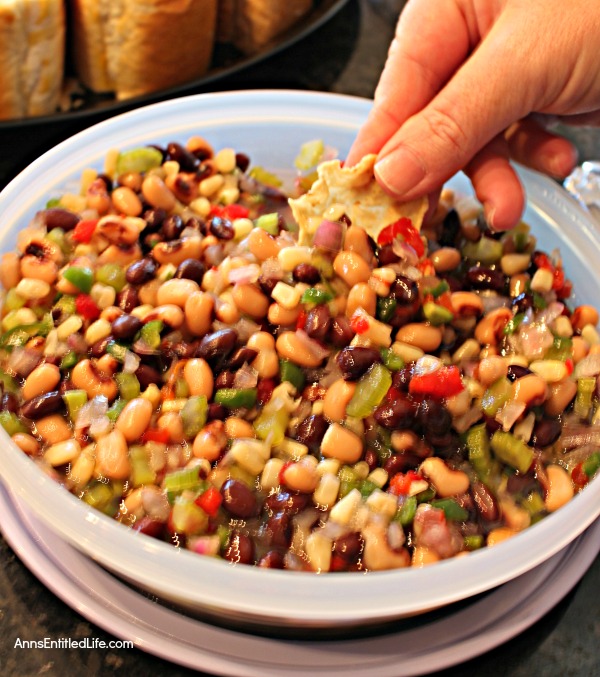 Michelle from Our Real Deal brought a LOT of goodies (the crummy pictures were my fault!).
This is her Cowboy Caviar Recipe. I had NO intention of trying that. At all. With a little bit of coaxing, Michelle got me to have a bit and I was glad I did. It is delicious!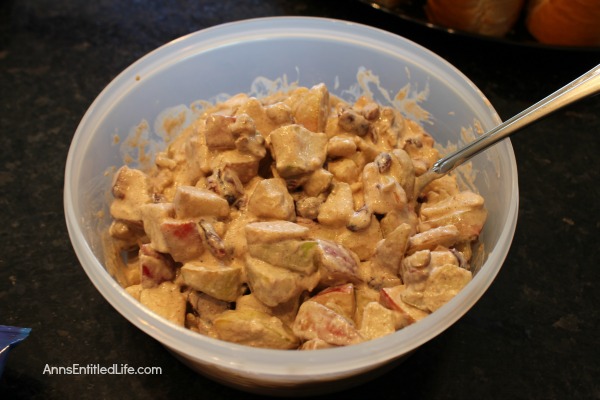 Michelle also brought this Apple Walnut Salad which was out of this world!! No post on her blog though. I am nagging her to get to it!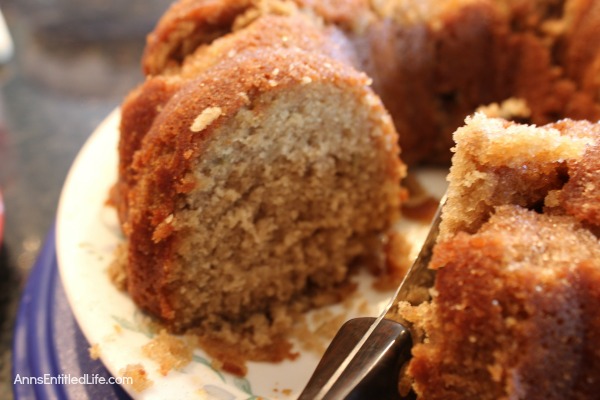 And, this Apple Bundt cake. I didn't try it though, and no recipe on her blog (she needs to get moving!)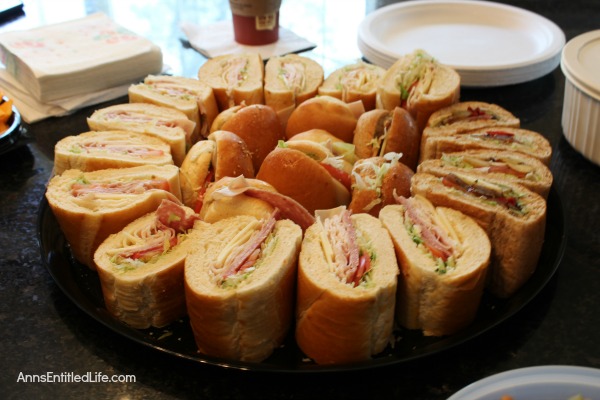 Denise at Coupons For Your Family once again slaved over the subs! (Which were delicious! I do love Wegmans subs.)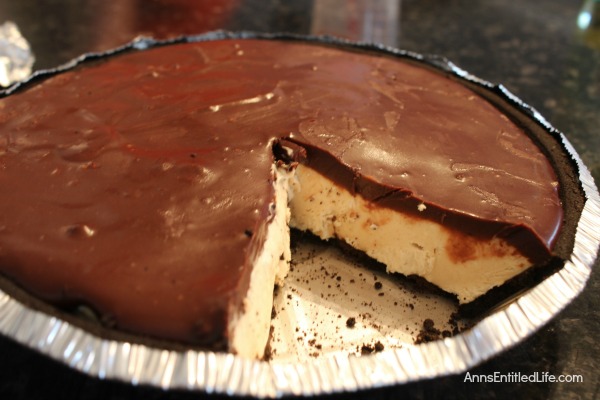 Maura from Happy Deal – Happy Day brought this phenomenal No Bake Peanut Butter Pie with Chocolate Ganache. You can get the recipe here.
Suzanne from Suzy Saver WNY brought WINE!!!
And I brought: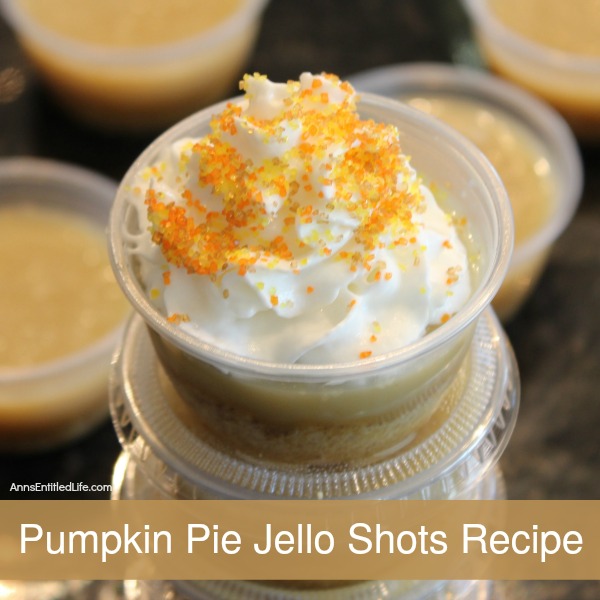 Pumpkin Pie Jello Shots. Get the recipe here.
And since they were such good sports and willing to be my jello shots testers and reviewers, I pushed my luck and brought a second one: Christmas Cookie Jello Shots.
This is where it gets boring for the non-bloggers readers. A lot of blogging related chat is coming next!
So what do we do besides eat you may wonder? Well we laugh and joke and take pages and pages of notes related to blogging.
● Everything from what is working on Facebook (hint: almost nothing if you aren't paying for Facebook ads, using videos or running jokes) tooooo…
● Pinterest and Pinterest ads – change that dollar per click to 10¢ – it works! The pin gets started on Pinterest-seo-juice, and then lives on getting repins after the ad campaign has run its course. I will be testing this when I release my e-Cookbook next week.
● Flipboard – easy and much like Pinterest's old "look at the pretty pictures!" model.
● We discussed youtube videos, which video makers to use (I recommended smilebox because it makes FUN videos … like this!) who has a good youtube page (none of us), and rates for sponsored youtube posts.
● Google+ was debated. If anyone knows me from blogging communities they know I am a BIG proponent of G+. It is seldom a direct traffic driver except via communities. However, it still is a great way to push your blog posts up in search. Since everyone who follows you on G+ or is in a community where you posted your link – sees your posts on the first page of google search (does not apply to bing, duckduckgo, etc) when a relevant search term is being entered into the google search engine.
To find communities on G+, look at the left side of your G+ personal or business page. If you updated to the new G+, communities are second from the top. If you have not migrated to the new G+, communities are on the old home dropdown approximately five down. Know that any G+ community you join is specific to that account. You want to join chocolate as a personal account? Make certain you are signed in on your personal account when you join.
● Snapchat – common theme? "My kids use it, I don't."
● Instagram – currently a must for sponsored posts, the ROI is difficult to determine via time + clicks if you are no being paid for photos by a sponsor. Using bi.ly or a dedicated IG page (example: myblogname.com/instagram and that is the url you put in your IG profile) can help, buuuuut…
We all have an account… because… but it is Facebook, so no one was too hopeful of the longterm viability for paid social.
Brand take-overs also pay well.
● Twitter. Oh Twitter. How you've managed to screw up a truly fabulous platform. However, for bloggers it is STILL the #1 way to connect with a brand. Paid tweets are big business too. If you have a decent following, and are willing to work with brand, you can make a decent amount of money on sponsored tweeted, twitter parties, and brand take-overs.
We chatted about various apps, programs and plugins including:
● Post splitter for really long posts and/or to increase pageviews. However, newer Genesis Child Themes can do this with Post Pagination and no plugin (my child theme is too old, I am going have it hard coded).
● Crowdfire for Instagram and Twitter clean-up and follows. (I use the free version, desktop, IG only.)
● Alternatives to email pop-ups when google brings down the mobile hammer on January 10th.
Miscellaneous:
● Blog Linkbacks – how to get good ones (Hint: participate in the facebook round-up groups.)
● Bing: Bing webmaster tools are AWESOME!! They still show the keywords used that land people on your blog! While Bing skews older, and it is looking in the rear-view mirror, it sure is easier than GA (I actually had to buy a course on google analytics to figure it out. Apparently a bonus is I can get GA certified too. Bwhahahhahaha)
● Submitting links to Bing and Google to get new ummm bot-eye-balls (!?) on your content, and new life for old (or new) posts in the search engines.
● DFPs – I want them all to sign up with mediavine because my attorney actually approved that contract. 😛 But seriously, AdThrive and TBN (now monumetric) were also discussed for pros and cons.
● Courses and Blog Conference – which ones to take (Maura and I are ALWAYS taking a blogging course), and which to avoid. There were a lot more avoiders.
We overstayed our welcome I am sure, but we really had a great time. We've decided to monthly google hangouts to have some face-to-face time we just can't get in a facebook group.
And next year, the event is tentatively at my house. *gulp* Good thing they've all already met Hubby. But Max will be new!
---
● For more Recipes on Ann's Entitled Life, click here.
● If you enjoyed this post, be sure to sign up for the Ann's Entitled Life weekly newsletter, and never miss another article!
---