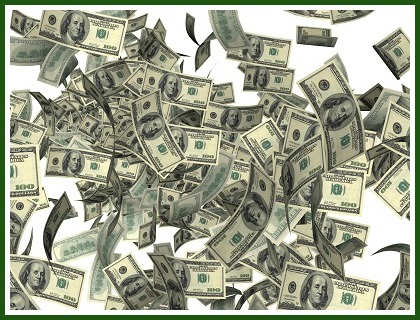 Over the years many brands have downsized their products to keep prices artificially low. That $4 can of coffee that once contained a full pound of coffee now may contain 11 ounces of java instead. The price of that coffee went from 25¢ an ounce to 36¢ an ounce, an increase of 44% yet the package price remained the same. And that pretty much sucks. Consumers pay more, they know they are paying more, and yet companies continue to pull this on consumer goods. What I find most distressing is that most of these changes seem to take place in items that aren't perishable, or don't have any benefit to smaller American families.
For instance: I purchase a 1 pound loaf of bread at the store. I am one person (Hubby doesn't eat bread). Even eating two slices of bread each day I can't consume a 1 pound loaf of bread in a week. The bread either molds and I toss it, or it makes it to the freezer – where it eventually gets freezer burned, and then I toss it. I don't like frozen bread.
Now, if someone made a half pound loaf of bread…. wellllllllll that I'd be willing to pay a bit more per ounce to buy! Not wasting food is something Hubby really strives for (usually by shoving whatever it is he doesn't want to eat, but doesn't want to waste, at me), and I must admit wasting food isn't something I am fond of doing either as a matter of principle, not to mention it is a waste of money.
Refrigerate-after-opening goods are something else I wouldn't mind buying smaller sizes of either. Hubby and I made the switch to organic milk long ago. It might be more expensive, but because the "use by" date on organic milk is at least three weeks out, we can use it up completely. As we are only a two person household we couldn't do this with a regular gallon of milk that comes with a 1 week – 10 day expiration date, but is a lot less expensive per ounce in up front cost. We dumped a lot of regular milk before making the switch to organic milk.
The other day I opened up the jar of Mango Butter I'd had in the fridge for a, ummm, er, well, a while. Ok, I don't recall when I last used the Mango Butter. Last week? Last month? Possibly last year. And it was moldy. Unless I wanted to eat Mango Butter every day for 2 weeks straight, odds were good that that 10oz, 16 serving jar was going to mold at some point. Now if it had been a 5oz, 8 serving jar, it stood a decent change of getting used up before the white mold descended to have its share of that tasty Mango Butter.
American households are now a lot smaller. We are down over one person per household the last 65 years – from 3.67 people in 1948 to 2.55 people per household in 2002. Much of that is attributed to the growth in 1 person households which now accounts for 27% of all American households. I think companies are missing a real opportunity here. Downsizing rolls of toilet paper is silly. The companies are fooling no one with their higher prices per ounce, and they are only ticking people off when we have to change out the roll every other day. Making smaller containers of perishable goods probably has a decent sized market – both from a waste and a smaller up front cost perspective. As a representative of smaller, and aging, American households, I for one would welcome smaller sizes in perishable goods, even if I paid a few more cents per ounce for the privilege.
So, how about it? Am I barking up the wrong tree here? Should all products remain the same size they currently are, especially if it keeps the prices down? Or is there a market for smaller perishable goods, even if it means paying a bit more per ounce to do so?