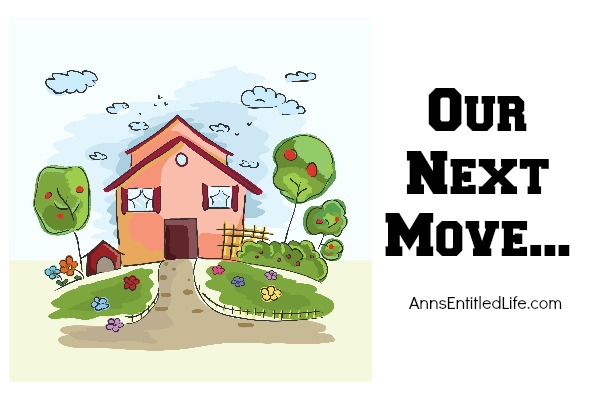 I've mentioned before that Hubby and I have been quasi looking for a new home for a few years now, and this year we've decided to get serious with our search. Well, new to us that is. We don't have the personalities to deal with a custom build – I am too laid back and "big picture", Hubby is too autocratic and "detail oriented". I'm pretty sure we'd either kill each other or run through six general contractors if we decided to build.
Hubby still looks for land, but I cringe at the mere thought of his finding the perfect spot without a house. I'd truly worry about our marriage surviving if it came to us doing a build.
Hubby wants to move the next county up – Niagara County. We currently live in Erie County, about 45 minutes from downtown Buffalo. In Western New York people tend to move north of the city, not south as there is less snow in the north towns. You may have heard "it's snowing in Buffalo" on the news on occasion? Well, those that live in the area know that usually means it is snowing in the south towns down through ski country and to the Pennsylvania State Line. Normally (not always of course, this is the northeast) the north towns don't get smacked.
Niagara Falls gets about half the amount of snow as recorded at the airport (located in the Buffalo suburbs, the airport is where the "official" snow totals are recorded). Niagara Falls is about 25 miles from the Buffalo-Niagara airport, to the northwest.
And we are looking north of that.
Hubby wants a house close to his hunting land.
Ideally, I would like a house on one of the escarpments with a lovely view of Toronto, or on Lake Ontario – with a lovely view of Toronto. Other ideals include an acre of land with a single story home that needs minimum renovations.
I also have a (ridiculous) price range in mind for what I want; under $500K.
Hubby just laughs at me.
Some of the houses on certain escarpments (in Lewiston specifically) list for millions of dollars, and don't seem to last long once they go on the market.
So, am I being realistic in my budget? No, but hey! I love a bargain!!
I can see Lewiston (which I love) is unlikely to happen.
The water is much more doable for the price I want to spend (the Lake Ontario shoreline is vast) provided we don't mind a smaller home that that needs a lot of work located a lot on top of the people next door.
Yeah, yeah. I am almost there on the budget (bigger lot, bigger home, better view), but I'd still at least like to look in a reasonable price range.
While I look on the local MLS, Hubby prefers Zillow, and I can understand why. Zillow lists prior listings, price reductions, and a "zestimate"… which in our case doesn't mean much since the properties we look at are all about the view and the building itself is secondary – so every house is at least somewhat unique. Comps are a nightmare.
In our area once a real estate contract to sell is signed with an agent the listing is supposed to be on the MLS within 24 hours. That is why I like the local MLS – if it is a hot property, we don't have to wait for Zillow to catch up. We know immediately what comes on the market.
Last year we looked at houses while we were in Florida via the internet, and "the one" (or any one that would work for us) never came up. This year, we are again looking and Hubby has a few candidates he is tracking for when we get home.
The Realtor we used to look at homes two years ago seems to have dropped out of sight, so we are moving on to another key-master. For us, and how much property Hubby specifically has purchased, the Realtor is the key-master and not much else… we don't need help with the process, and we are not getting a mortgage. Hubby has closed on a lot of property in his day, so the advice would be area specific. Hubby wants to use the agent who listed his land, and I am fine with that. Hubby has met him, and for what we need in this process, it is enough for me that Hubby is comfortable using him.
So as we watch the housing market slow around the country, I can't help but wonder if our plan to buy this year, renovate, THEN list our home for sale (empty, empty, empty, but possibly staged) is a good one. Hubby's step-dad always used to say, "Well you gotta live somewhere" when poo-pooing the idea of a home as an investment (home, not house), and on one level I know he was 100% correct. But, on another level I don't want to buy and then have to "give away" our house to sell it later.
This is just the preliminaries. It isn't like we haven't sold real estate before. I will use my 10 Tips To Prep and Market Your House For Sale to sell (plus a few additional ones I think might help… we shall see).
I do not look forward to moving. At all. Hopefully we find a house in a wonderful location with great bones that doesn't need to much renovation.
Well a girl can dream, can't she?
---
● For more Library Reading on Ann's Entitled Life, click here.
● If you enjoyed this post, be sure to sign up for the Ann's Entitled Life weekly newsletter, and never miss another article!
---