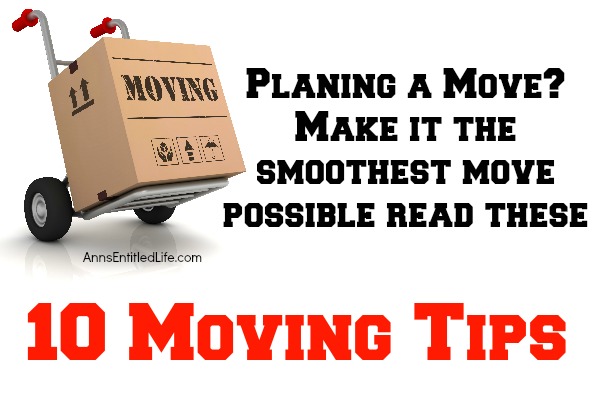 10 Moving Tips
Planning a move? Here are 10 moving tips to make the packing and relocation of your household goods easier.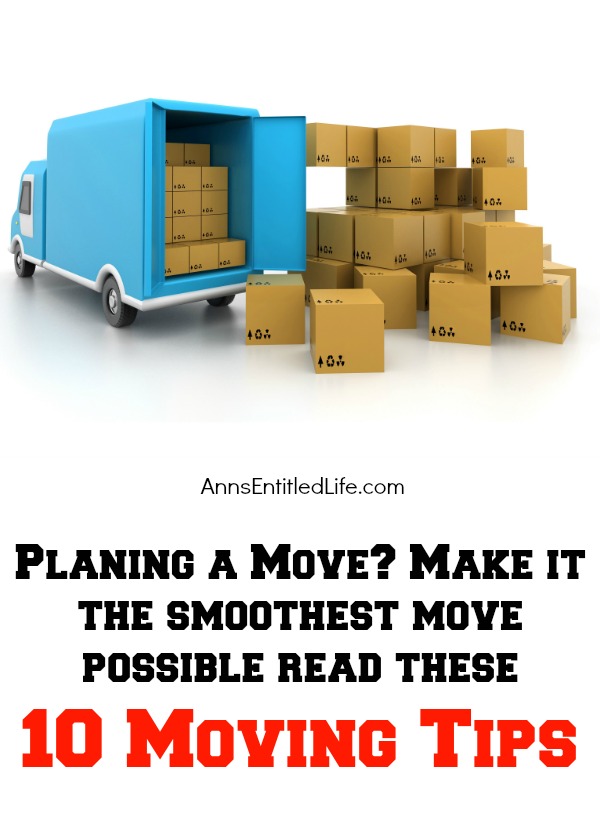 • This is a great opportunity to get rid of clutter. Go through your basement, attic, store areas, and make hard decisions on what you no longer use. Have a yard sale, freecyle or craigslist old furniture, household goods, sports equipment, etc a month or two before you move. Not only will this get rid of infrequently used items, it will free up space so you will be able to see what else you have to pack/move. Deciding not to take infrequently used items with you also saves on moving costs. Not enough for a dumpster? Try The Bagster. Very convenient, and pick-ups can be arranged online.
• Schedule your moving truck or movers (make sure they are bonded and insured) in advance. Avoid peak season if possible as that time of year will add to costs, and if you are using a mover, may delay the arrival of your truck. At the same time, schedule your utility shut-offs and turn-ons.
• If you are moving yourself, head to your local liquor or paint store for empty boxes. Buy a few dish pack boxes for breakables if you don't want to wrap everything. Check your local freecycle or craigslist for moving boxes.
• If you are packing yourself, use bubble wrap (you can buy this at a packing or office supply store) or blank newsprint (to prevent black ink smudges of printed newspaper) or packing peanuts for breakables. Use your towels to pack away larger breakables, or as cushions between furniture. Get a few moving blankets to prevent furniture dings. You will be glad you did.
• Do not pack more in a box than you can lift.
• Label every single last box with a sharpie … kitchen (kitchen dishes 1/30, kitchen silverware 2/30, kitchen gadgets 3/30, etc), bathroom, Sonny-boy's bedroom. If you have movers packing for you, follow them around and label better than they do (kid A's room, Kid B's summer clothing). Label essential kitchen items as "kitchen essentials box 1/30" so you aren't digging through 30 boxes to make a pot of coffee. Have those boxes loaded last on the truck so they are first off. Keep a master list of all boxes, and how many per room (kitchen 30 boxes, kid's room A 15 boxes, etc). If using a moving service, photograph your boxes with a timestamp. If they are crushed upon arrival, inspect for damages so you can file a claim.
• If you have movers, designate a "do not pack" room, and tape signs to the close door stating that (mark the trash cans "do not pack" – some services will pack your trash!). In that room store medicines, toiletries, jewelry, electronics , food, personal papers, towels and bed linens, as well as a suitcase full of clothing. Move these items yourself. Set up a second suitcase or box with "first day" items such as toilet paper, light-bulbs, a set of towels for each family member, soap and garbage bags.
• If you have a mover, follow the movers around, and have them mark off and dings and dents in your furniture. Take a timestamped photograph at that time (a newspaper with the date and a picture of the mover marking the item further confirms proof that those were the only furniture dings and dents at the time of the move). This will help you with any damage claims. Go over every stick of furniture as it is unloaded (or better yet on the truck if there is room and light) and look for new damage immediately so you can file a claim. Bring it to the movers attention when they are unloading.
• Make certain your beds are the last pieces of furniture packed on the truck. They will be the first off, and immediately set them up. Put on linens and pillows as soon as possible after set-up. At the end of a long moving day, it is nice to have the beds ready and waiting! As soon as you walk into your new house, unpack your towels, toilet paper and bathroom toiletries, and deposit those suitcases full of clothing in each room.
• Unpack a box completely, and put everything away. If the movers unpack for you, they do just that… unpack and leave it in the middle of the room. They do not put anything a way. They will, however, take away all the boxes and wrappings. To get rid of excess boxes, freecycle them. Just leave them on the curb for the interested party.
What great moving tips do you have!?
---
• For more Library Reading on Ann's Entitled Life, click here.
• If you enjoyed this post, be sure to sign up for the Ann's Entitled Life weekly newsletter, and never miss another article!
---