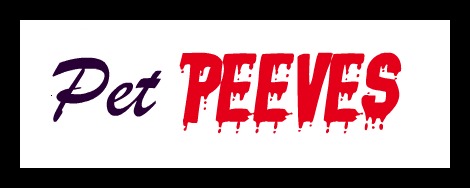 I have yet to do a pet peeves post on Ann's Entitled Life, so today's your lucky day!! Apparently not much has been annoying me this past year. Either that, or I've been pretty oblivious to life. And, thinking back on 2013, I'd go with the oblivious.
Pet Peeves
● People who play with their smart phones during dinner, instead of engaging in dinner conversation.
● People who text 20 messages rather than take the 2 minutes for a phone call.
● People who take 10 minutes for a phone call that could have been resolved in 2 (or less) text messages.
● People who nag constantly.
● Winter drivers.
● Facebook.
● Email spam.
● "New" social media. Just stop already. There are too many choices as it is.
● Cleaning. Cleaning should probably top every pet peeve list I ever do.
What are your pet peeves?
---