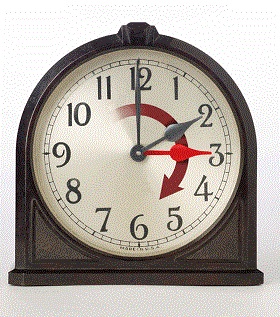 Daylight Savings Time begins on Sunday, March 9, 2014 at 2am.
Wow, does this get earlier every year or what!? I may take the opportunity to take a sunrise picture this week since sunrise will now be at 7:42 AM instead of 6:43 AM. Biiiiiiig difference to me! When the alarm goes off at 6:30 right now, all I want to do is roll over.
So, if you have shopping or TV plans for Sunday, make sure you set your clocks ahead an hour before you head to bed Saturday night.
Remember … spring forward, fall back!
This has been a public service announcement from those kind folks at Ann's Entitled Life, aka me. 😉
---