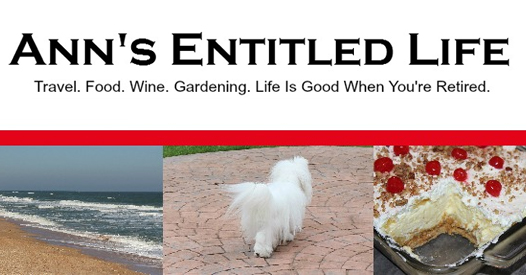 Many people have brand loyalties. I have a few myself. One of my biggest loyalties over the years has been to Land O'Lakes Fat Free Half and Half. I have used the Land O'Lakes brand f-o-r-e-v-e-r! I would buy it with or without a coupon. If a good coupon came out, I'd stock up on the Land O'Lakes because the expiration date on the carton was always month or so out as the product is ultra pasteurized.
But, something strange started to happen sometime last year; I noticed my coffee didn't taste "quite right" anymore. I put this down to the beans we were using. Maybe the roasting process was off and we were getting a bad batch? Or six?
Along about the same time, the Land O'Lakes coupons became scarce. I started buying full-fat un-ultra-pasturized half and half as it was less expensive than the Land O'Lakes, and my coffee was again delicious! So much for the bad batch of roasted coffee beans theory.
When we went down to Florida where dairy is crazy-expensive, I would buy whatever was the cheapest full or fat-free half and half. And let me tell you it was never Land O'Lakes Fat Free Half and Half. That stuff cost a fortune down in St Augustine, and I have no idea why! Hubby and I had brought a bag of Tim Horton's beans and two bags of Jamaican Blue down to Florida with us just to be certain we'd have enough coffee to get us through the month.
I told Hubby a few months ago I wasn't into buying the Land O'Lakes Fat Free Half and Half as much as I had found a local half and half I liked much more, and it was less money if there wasn't a coupon out for the Land O'Lakes.
Fast forward to last week. Land O'Lakes Fat Free Half and Half was on sale, and I was out of half and half, so I decided to buy it again.
I used it in my coffee on Sunday, and my coffee tasted a bit bitter. Now we have been using this bag of beans for two weeks, and I have not noticed anything bad about the coffee – quite the contrary I found it very smooth. But you never know, maybe Hubby did something different when he made coffee?
On Monday, I made coffee, used the Land O'Lakes Fat Free Half and Half and again my coffee tasted terrible.
That was when I decided enough was enough, I had to face facts – either the Land O'Lakes had changed, or my taste buds had changed. Either way, the Land O'Lakes was no longer for me. I dumped the Land O'Lakes creamer down the drain right then and there, and used the Organic Valley half and half with the same pot of brewed coffee.
Ahhhhhhh delicious!
They say breaking up is hard to do, and I am afraid it is true in this case. Looks like this is the end of my love-affair with Land O'Lakes Fat Free Half and Half and I have to move on to something else.
Have you ever had to give up on a brand loyalty? What was it, and why?