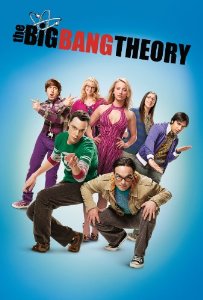 Until we got Max, I watched maybe 2 hours of TV a week plus football. One show I watched from Episode #1 is The Big Bang Theory. And, I have laughed my head off at the antics of Leonard, Sheldon and company ever since. Hubby watches 1 show a week – The Big Bang Theory. That is definitely my (our) favorite TV show!
I do watch a few other shows, although not as faithfully, I usually just DVR them: Love It or List It, Hot In Cleveland (I've always loved Betty White!), Duck Dynasty (Si and Jase just make me laugh) and Millionaire Matchmaker (because everyone needs to watch a train-wreck!). And of course, I still watch football.
Max isn't very fond of serial TV shows. He likes movies, so we have HBO, Cinemax, Showtime, Starz and Epic. Basically all the Verizon FIOS premium stations – for the dog.
No, I am not kidding.
Max's all time favorite movie is Prince of Persia: The Sands of Time
I could probably recite the dialog for you. Seriously.
When Max is outside and not very interested in coming in the house, the words "Prince of Persia" has him coming in at a run ready to bark at the TV. Max likes motion on the TV specifically horses and dogs so those types of movies elicit a great response from him, but most of all he loves Prince of Persia!
So what about you? What is your favorite TV show?
Disclosure: the links in this post may be affiliate links