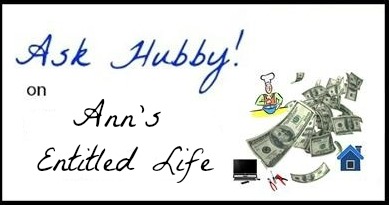 Apparently, the Ask Hubby email is dry … either that, or Hubby just can't find the questions I forwarded to him. I was pretty sure there were a few left.
Anyone have any questions they'd like to Ask Hubby? Here's the post about his background. I know a lot of folks are interested in his recipes and toys, so don't hesitate to email him some questions!
I did tell him that we need to do a post on dicing since that had been requested, but I have to read my camera instructions to see how the video works. While still pictures would probably work, after watching him dice the last nine years, I think a video would be extremely instructive.
So, questions!? Email here