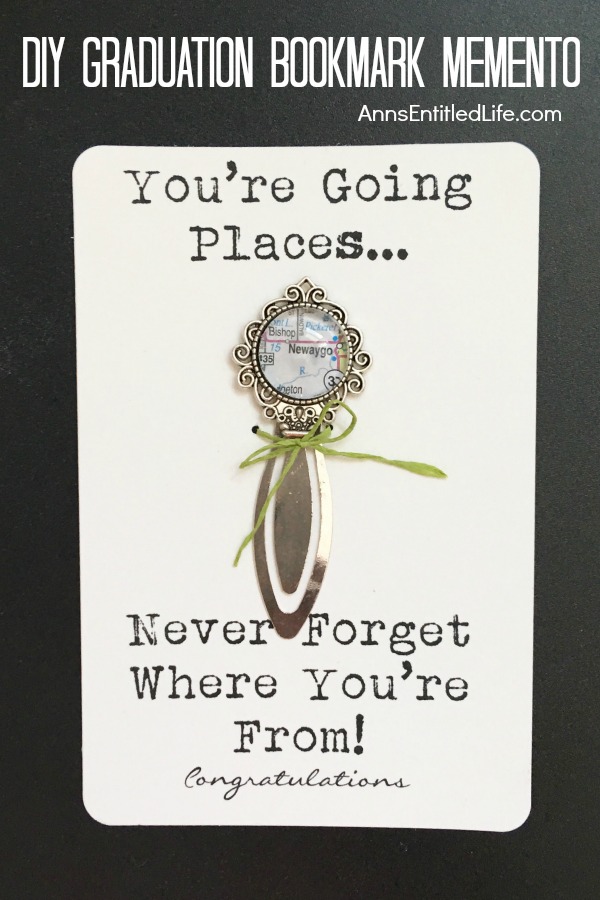 DIY Graduation Bookmark Memento
Oh the places you will go… Whether the nostalgia of a hometown, a high school or college campus location or a fond childhood memory spot, this easy DIY bookmark memento will make you smile as you reminisce. Along with the past, consider making a bookmark talisman of future venues such as a new home location, an upcoming vacation destination or anywhere you have plans for exciting adventures to come! This easy DIY Graduation Bookmark Memento is an idea that translates to more than just graduation, it is wonderful for any monumental life experience never to be forgotten.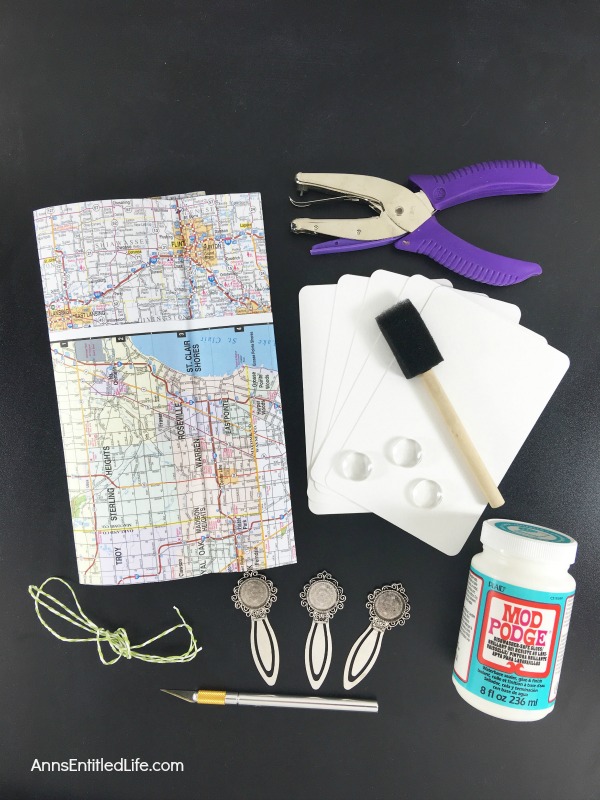 DIY Graduation Bookmark Memento Materials:
● Bookmark Cabochon Set
Cutting Mat
X-Acto Knife
Mod Podge
● Foam Paint Brush

● 4″ x 6″ Card Stock Paper

● Printer
● Hole Punch

● String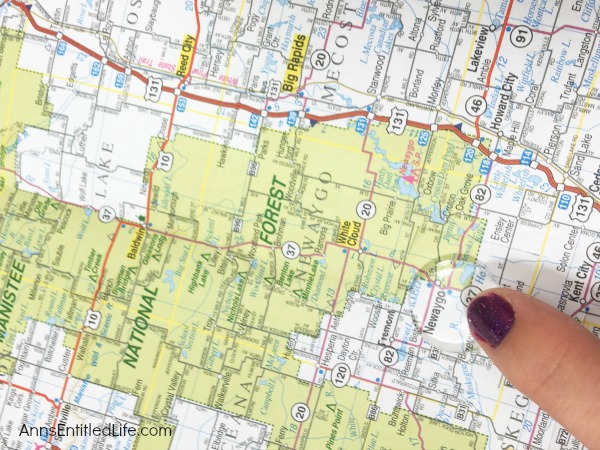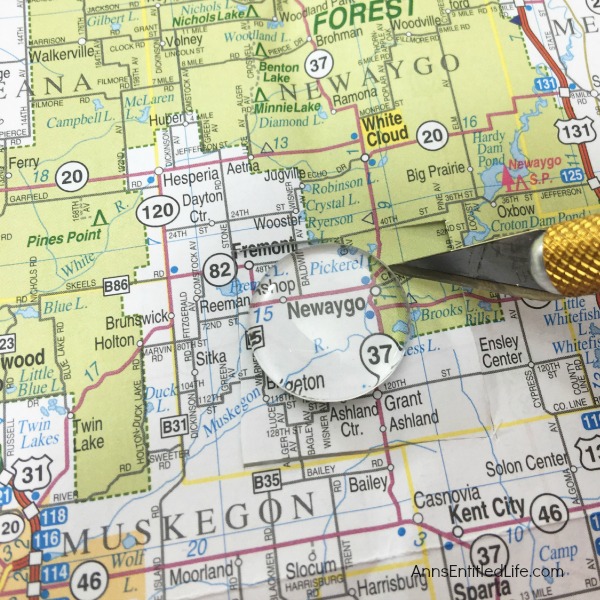 DIY Graduation Bookmark Memento Directions:
● Place a cutting mat
cutting mat.
X-Acto Knife
cutting mat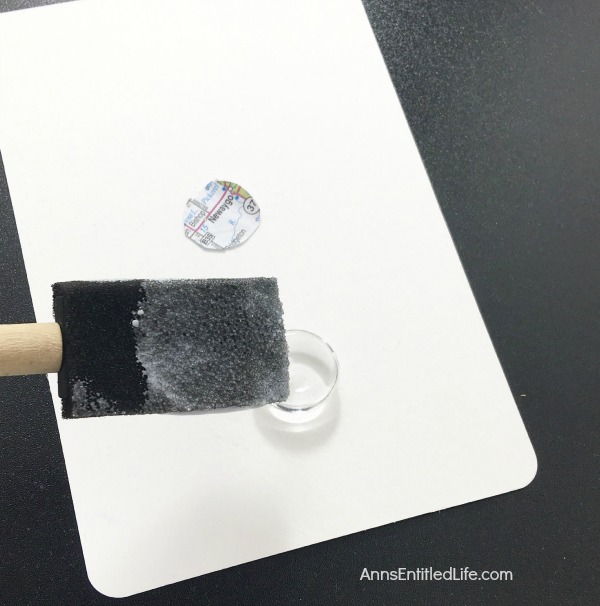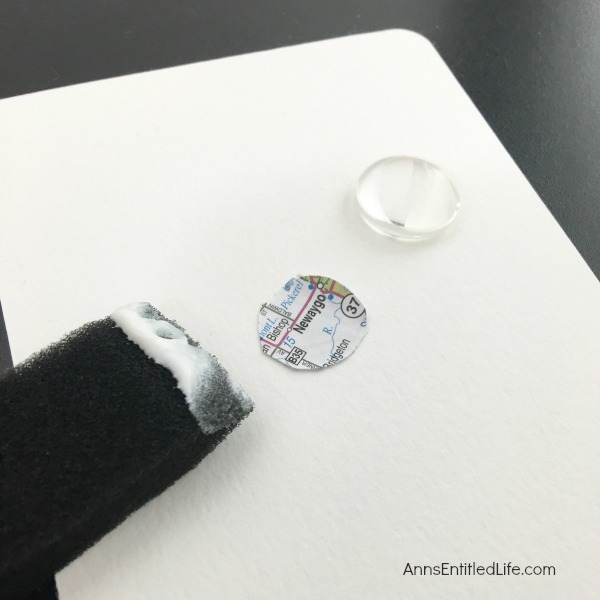 ● Place a bit of Mod Podge on the bottom of the cabochon and place over your newly cut circle piece of the map.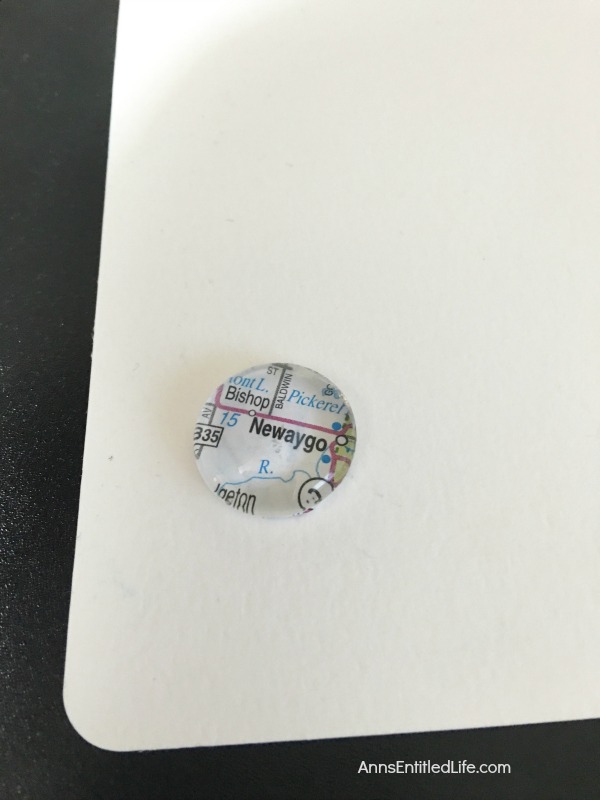 ● Allow to dry.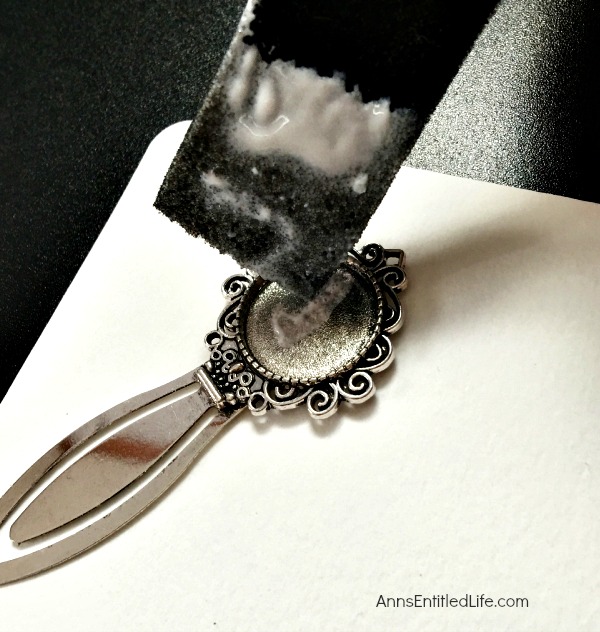 ● Place a bit of Mod Podge where the cabochon will be placed in the bookmark.
● Place cabochon over the Mod Podge and press.
● Allow to dry.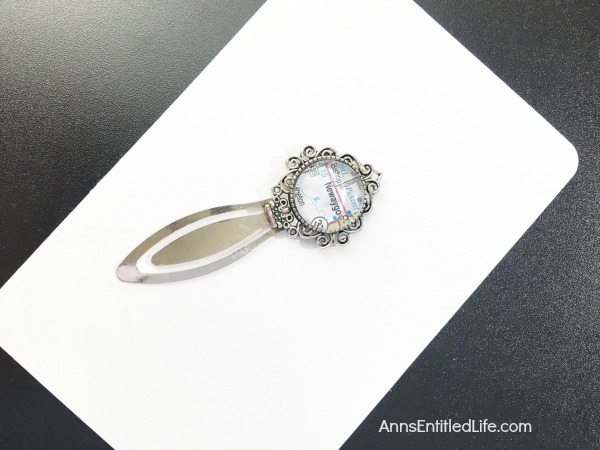 ● Line up where you expect to place the bookmark for a gift.
● Write up your sentiment based on a 4″x6″ piece of card stock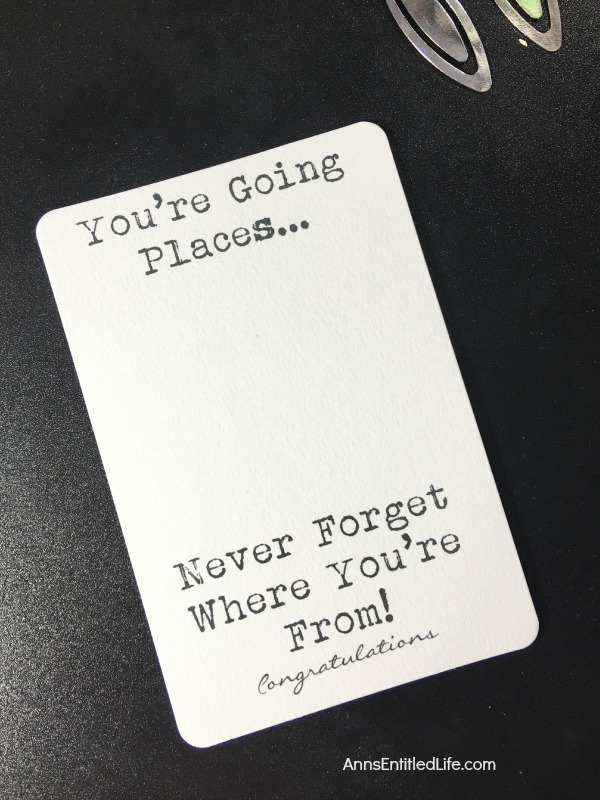 ● Place 4″x6″ card stock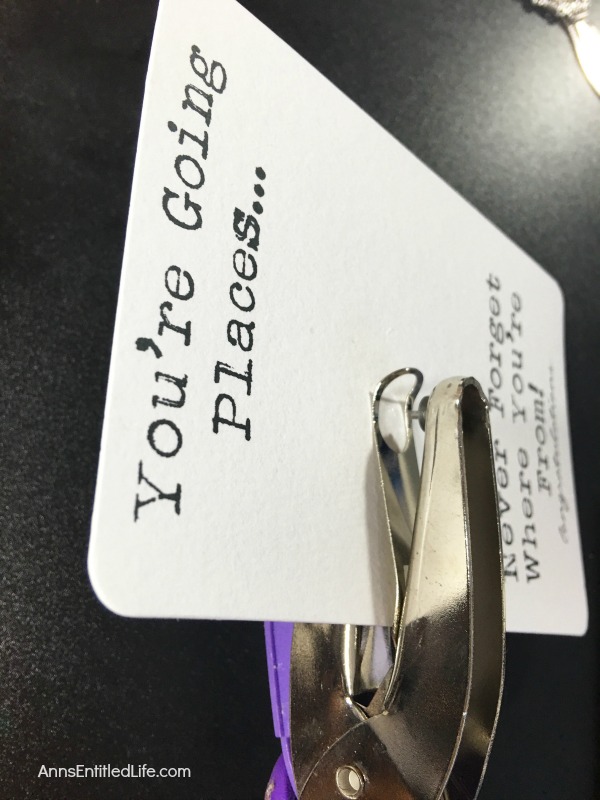 ● Using a hole punch
make two holes the width of base of bookmark.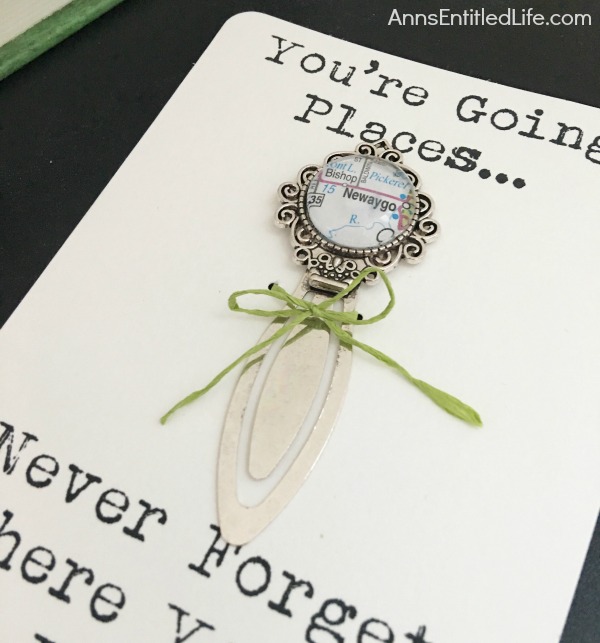 ● Using a piece of string, loop it through the hole in the card stock.

● Place the finished bookmark in the center of the holes.
● Tie the bookmark to the card stock
using the threaded string.
● Note: use a corner round punch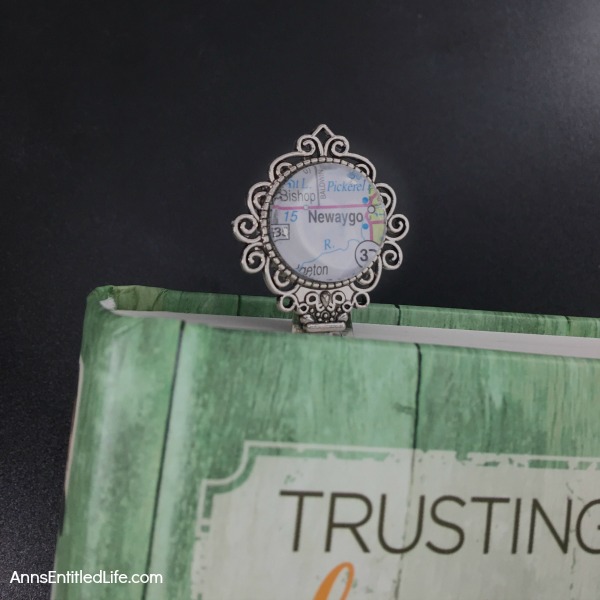 This really is a cute little reminder of places past and memories future to give to someone. Super easy to do, there are tons of different Bookmark Cabochon Sets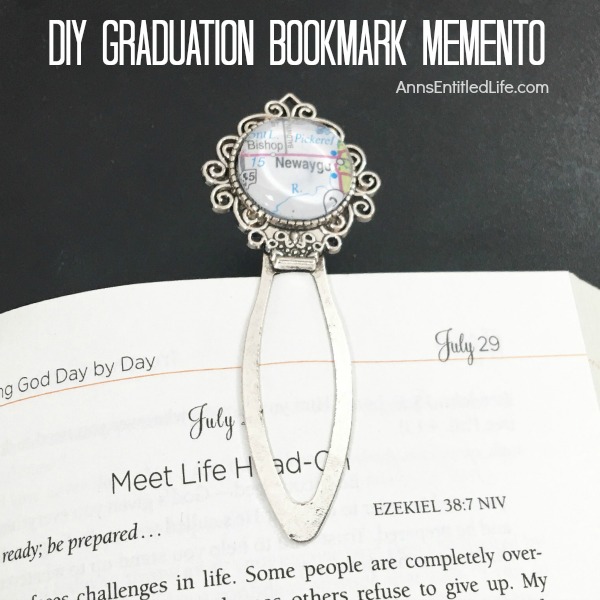 ● To print the DIY Graduation Bookmark Memento instructions, click here.
---
● Disclosure: the links in this post may be affiliate links.
● If you enjoyed this post, be sure to sign up for the Ann's Entitled Life weekly newsletter, and never miss another article!
● For more Craft posts on Ann's Entitled Life, click here.
---