This rustic American flag craft project is simple to make. Large enough for outdoor use, this rustic American flag craft can also be used inside the house. These easy step by step instructions in this short tutorial will show you how to make this wooden American flag craft is no time flat!
Wooden American Flag DIY Craft
Notes:
● If you plan on hanging this flag be sure to attach the hooks to the back before you start the project. That way you will not nick-up the front after painting when you flip it over.
● To make the paint lines – use a yardstick and pencil to draw straight lines so you know exactly where to place your tape, or use a chalk line and snap it (which is easier). Make certain the marks are covered with paint.
● Use painter's tape if you can instead of masking tape. The painter's tape should prevent leaking, and lift off without taking paint along with it.
● This is a rustic American flag craft. Seeing the wood underneath is not a bad thing. If you do not care for the look, simply do another coat of paint (allow the paint to dry completely between coats). But remember, with rustic flaws are acceptable!
● You can place the board inside on your porch or yard in a pail filled with sand to allow it to stand easily. You can also make this flag craft on a square 2×4 painting each side. You can also simply prop this wooden American flag against a wall.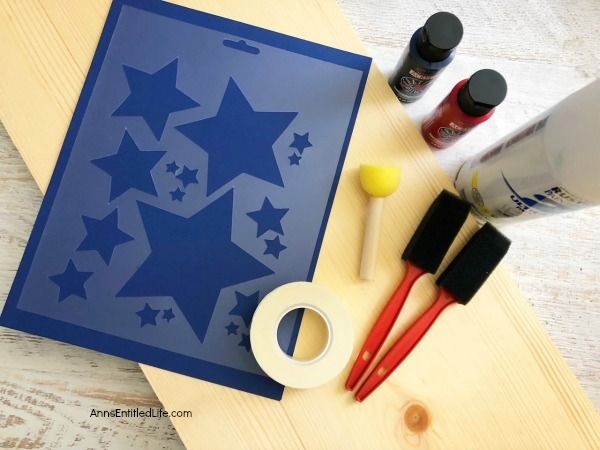 Wooden American Flag DIY Craft Materials:
● 1″ (thick) x 8″ (wide) x 4′ (tall) wood board
● White Outdoor Spray Paint
● Red Outdoor Patio Paint
● Navy Outdoor Patio Paint
● White Outdoor Spray Paint
● Ruler + Pencil or Chalk Line
● Painters Tape
● Star Stencils (for painting)
● Foam Sponge Paint Brushes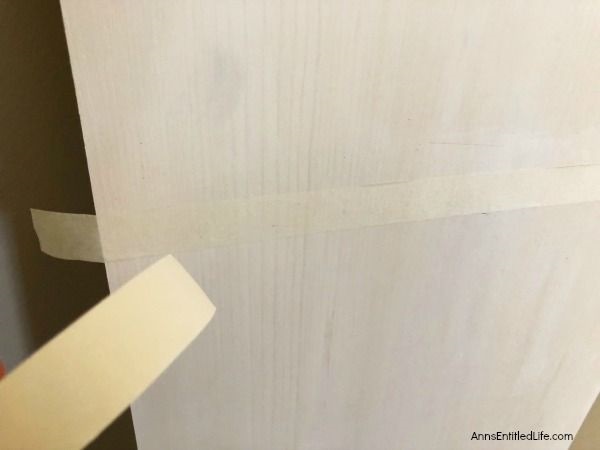 Wooden American Flag DIY Craft Directions:
● In a well-ventilated area, spray paint the board white. Allow to dry completely.
● Spray paint a second coat of white paint on the board. Allow to dry completely.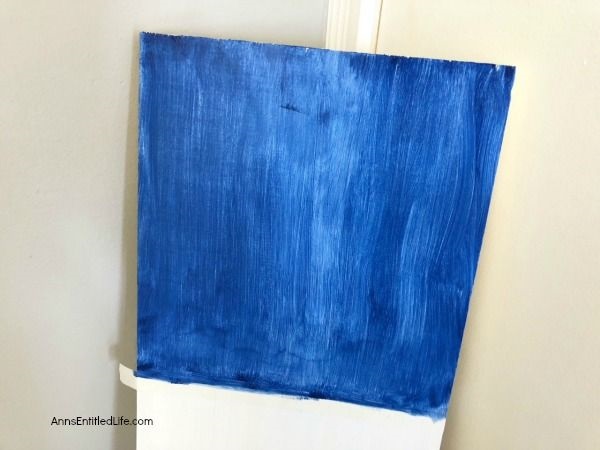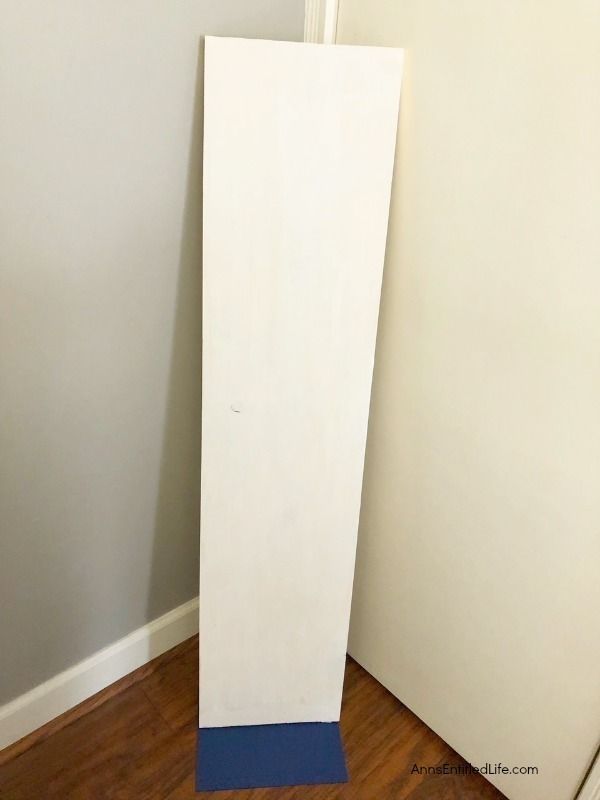 ● Tape off the top quarter of your board, press the tape firmly down on edges especially, paint the top quarter navy and let dry.
● Paint a second coat and let dry.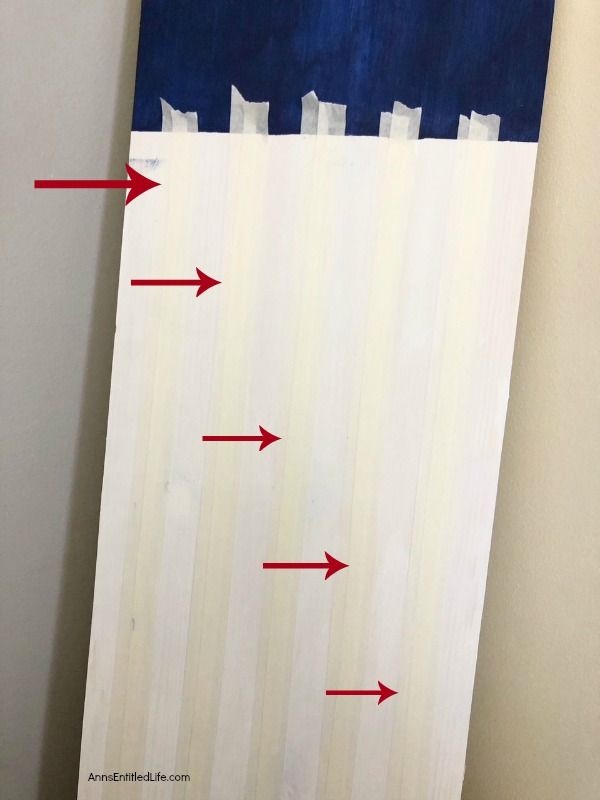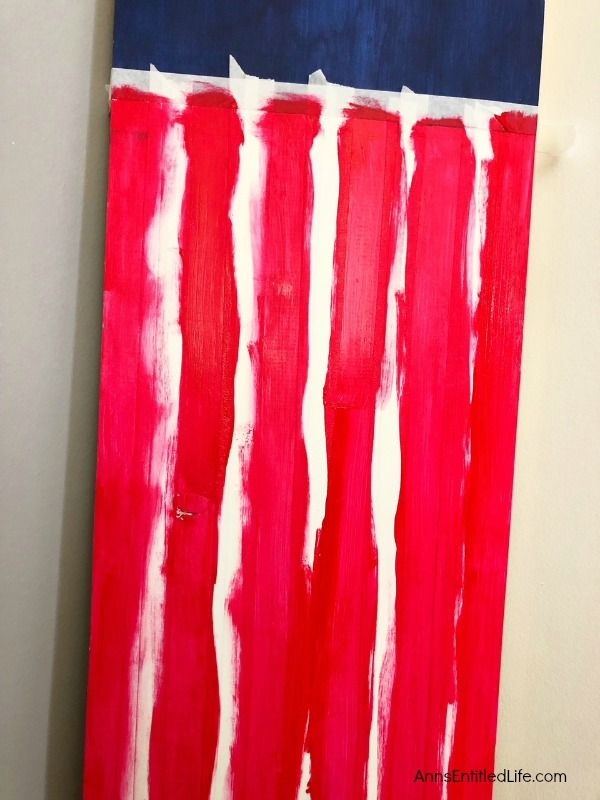 ● Tape off the bottom 3/4 of the board in 1" stripes and paint every other stripe red, let dry and paint a second coat.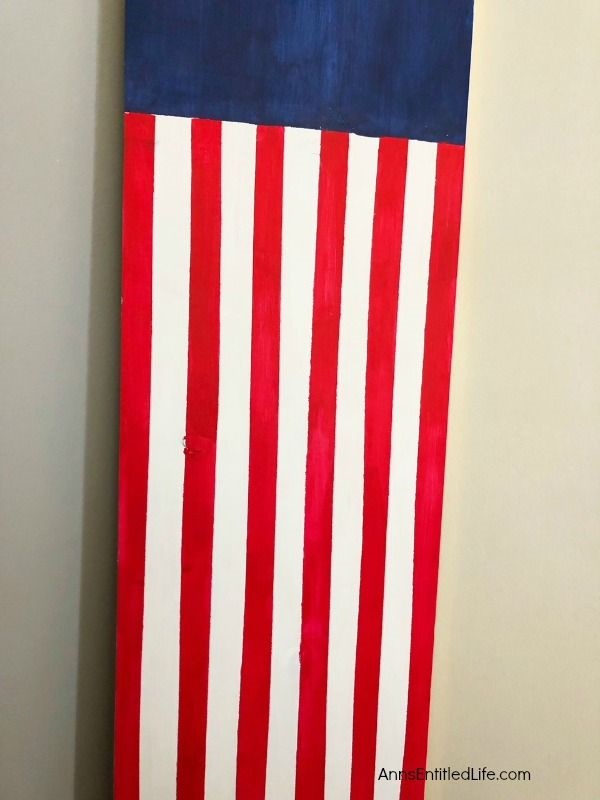 ● Carefully peel off your painter's tape.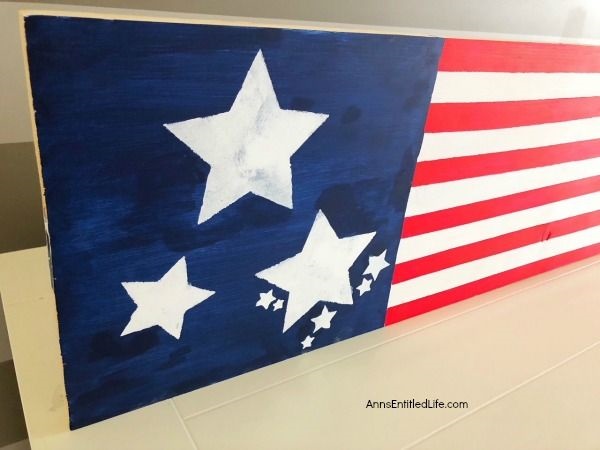 ● Place your stencil on the top blue part of the board and use a foam sponge brush to dab white paint onto the stars while holding the stencil carefully in place, carefully pull off the stencil and let your stars dry.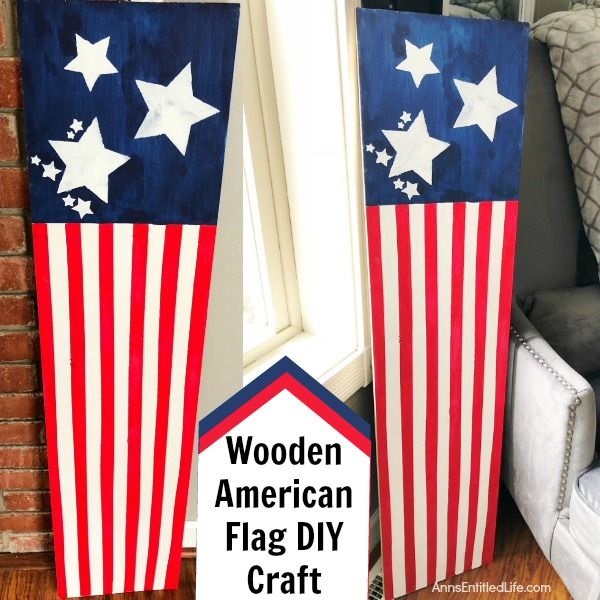 If you are looking for more American flag crafts to make for Memorial Day, Independence Day or some other patriotic holiday, here are several you may like:
● Easy DIY Flag Wreath – Make your own no-sew Flag Wreath using these easy step by step instructions. This simple, inexpensive to make flag wreath is awesome door-décor!
● Flag Wineglass DIY – Make your own unique patriotic flag wineglasses! This easy step by step tutorial will show you how to easily make "American flag" wineglass decor which are perfect for a centerpiece, mantel decor or table decorations.
● DIY Decoupage American Flag Sign – It is a cute way to add Americana decor and get crafty all at once.
---
● Disclosure: the links in this post may be affiliate links.
● For more Craft posts on Ann's Entitled Life, click here.
● If you enjoyed this post, be sure to sign up for the Ann's Entitled Life weekly newsletter, and never miss another article!
---