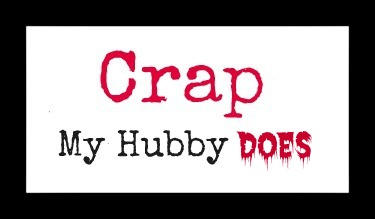 Hubby and I live in a pretty nice house in a pretty nice neighborhood. We don't live in a barn, so the doors in our house should be closed after someone exits the house. Apparently Hubby never got that memo.
Hubby has a horrible habit of opening the slider off the kitchen, calling for Max and leaving said slider-door open until Max makes an appearance. If Hubby has to go outside with Max, odds are excellent Hubby is going to leave that slider open until they both return to the house.
Now, I've tried and tried to explain to Hubby the connection between open slider door and flying insects in the house. He just doesn't seem to get it though.
A few weeks ago Hubby had once again let in another fly. But unlike most flies, this one was a wile sucker. We couldn't seem to sneak up on it to squash it with a newspaper. So, the next morning – unbeknownst to me – Hubby went out and bought flypaper. And proceeded to hang that flypaper above the kitchen sink!!!
When I came downstairs and saw that piece of flypaper in the kitchen, near our food, I may have had a small (or extremely large) screaming hissy-fit.
To make matters worse, he actually caught the stupid fly with the flypaper: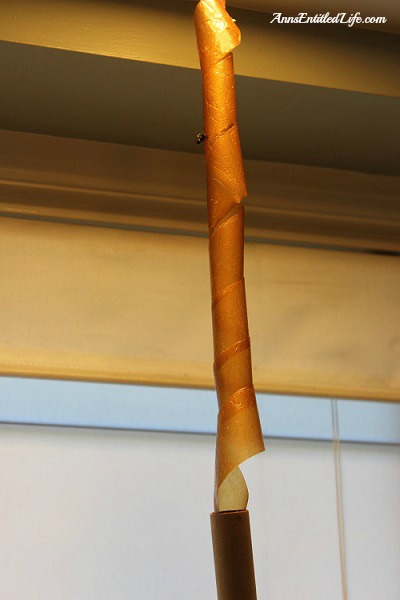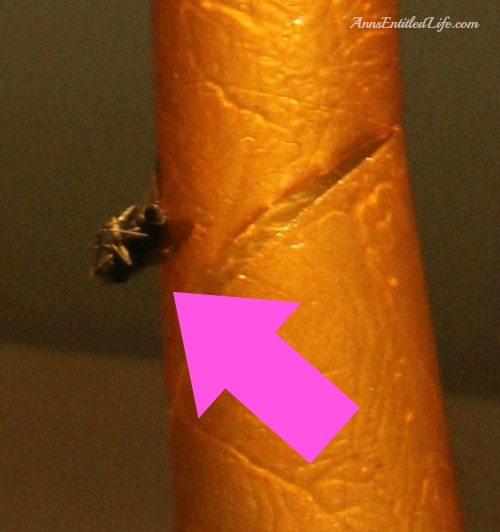 While happy the fly was now gone, I nevertheless made Hubby immediately take down the flypaper and throw it away. And, when his back was turned I tossed out the other three flypaper rolls that were in the pack he bought so Hubby'd never be tempted to do something like this again.
Flypaper. In our kitchen. SMH
So, do you use flypaper in your kitchen?