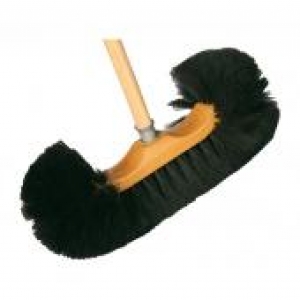 In my quest to buy new household goods for our Florida condo, I have been researching a lot of products I never gave a thought about before. Hubby and I have decided we are going to take some time, go through the basement, the (stuffed) front closet, and more importantly, the giant kitchen-utensil drawer (that will be some post!) before we head down south. While I have been buying things I know we don't have extras of such as dishes, vacuums and lighting, other things – like pots and pans we have extras of and can bring down south and don't need to be newly purchased.
Some of the items I look at are mundane. I forget why I bought that everyday item – it was cheap or I needed it now – but research on the everyday items wasn't something I always was faithful to, or had access to in the age before the internet.
I mentioned that we have all tile floors in our Florida condo. I plan on putting down area rugs – we are on the third floor and I don't want us to sound like a heard of thundering elephants to the people below us – yeah there is sound barrier, but still, better well padded than an annoying neighbor. We bought a vacuum cleaner (a woot deal Hubby found) and now I am on the hunt for a great broom. I think we are more likely to sweep the tile floors between house cleaner service than we are to vacuum them. I also plan on buying a swiffer (Max barks at the swiffer whenever I use it – loads of family fun!).
In my investigations, I have found that natural horsehair brooms are the gold standard for brooms.
Horsehair from manes and tails is more durable than most natural fibers.
When looking for a horsehair broom, you need to research the length and amount of hair broom as well as the mixture of horse mane and tail hair in a broom. The mane hair is softer and in the long is run less sturdy than the tail hair. The more horsehair, the more dirt is picked up in one sweep. A split horsehair broom has split tips at the end and is good for sweeping up a lot of dust or fine sand. Soft horsehair bristles naturally attract and retain dust.
Note: I have no idea when/how the horsehair for brooms is collected.
I have not made the purchase yet. I am not sure I will. While horsehair brooms may be the best material out, I want to do a bit of investigating on how the material is gathered, and I am looking for input from all of you…
Do you own a horsehair broom? How do you like it?
---
Helpful links:
● Broom Knowledge
● Horsehair Brooms
● Redecker
● German Horsehair Brooms
● Italian Horsehair Broom
---