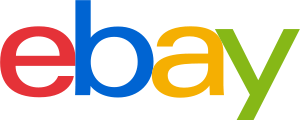 Since we have a place in Florida to furnish, I have been thinking a lot about decorating. While I have a certain style (colonial, timeless, less is more, well constructed, traditional), down south I plan on going in an entirely different direction (well, not losing well constructed). This is a beach condo, and I plan on embracing that! I want color, color and more color! But while the products I buy can be inexpensive, I don't want "cheap" things.
I once wrote a post, many many years ago, on Coupons, Deals and More about how different Hubby and I are in the quality vs quantity regard. Hubby would buy 10 pair of $10 pants even if it meant tossing all of them in the trash at the end of the season, and I would rather purchase one pair of well made $100 pants (that made me look at least 10# lighter) that I could wear for 10 years. Hubby's motto is "the cheaper the better", my motto is "I don't ever want to replace that"… and sometimes, having those two mottoes mesh is very difficult.
The same goes for our home decor. I'd rather pay for a well made piece, and have it F-O-R-E-V-E-R! than redecorate every few years with IKEA. Even Sonny-boy learned that lesson without my having to say a word. He's a little too large to do a flop-down on anything other than well made furniture. Hubby? He loves, loves, loves IKEA.
Now, since this is a second place and not our primary residence, as well as a beach condo, in addition to color I want functional, comfortable goods. I had considered taking a ride to North Carolina Hubby and I did that before we were married and got a fabulous deal on our Hancock and Moore family room sofa, chair and ottoman. I know we will take a ride to Orlando's Cort Furniture Outlet, and shop St Augustine's many antique stores. I will be a sport too, and attend a few auctions if Hubby asks. But there are certain things I want to bring down with us including: dishes, silverware, some pots and pans, towels, bedding and lighting.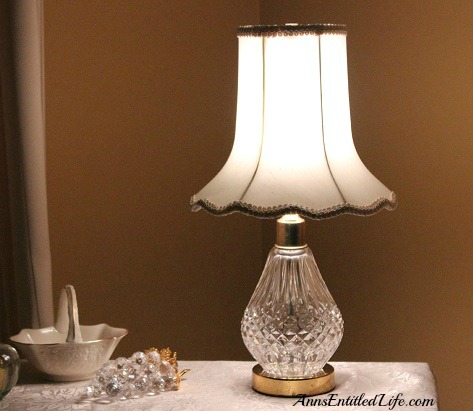 Lately, lighting has been on my radar. I've wanted a particular lamp for our living room, and have looked at least a few times a month for a while now. I managed to grab the one above for a great price and went over to Shades Unlimited to buy a shade. There were several looks I liked, but I decided on a tall slim look because this was going on a corner secretary. I wouldn't mind finding a few more of this lamp, especially for the fleabay price I paid, but I doubt that will ever happen!
While looking for a living room lamp for our house, I've started to look for table lamps for the condo. We don't need to bring down all the table lamps with us for all the rooms, but I would like to have our living room and bedroom lamps purchased and ready for use when we head down to Florida. I told Hubby we are attaching that roof top carrier he bought last year to fit all this stuff! Either that, or we will be taking the truck.
I have a preferred table-lamp-look and have been haunting eBay for deals for the Florida condo, especially on Stiffel or Baldwin lighting … the vintage stuff. They always made great pieces many moons ago, and if they need work they can be rewired before we head down south. Unless…do you know of any lighting companies that turned out great lighting pieces? Or any that are currently making great pieces today?
So that is my story – I've been looking for vintage lighting fixtures on eBay! How about you? What do you buy on eBay?
---