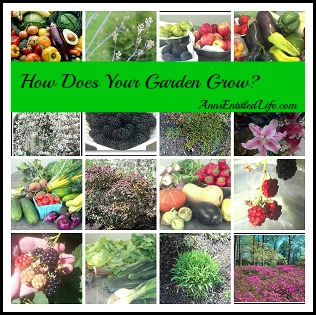 The end of August! Can you believe it!? As we head into fall we are arriving at prime harvest time here in New York State. And my backyard is no exception.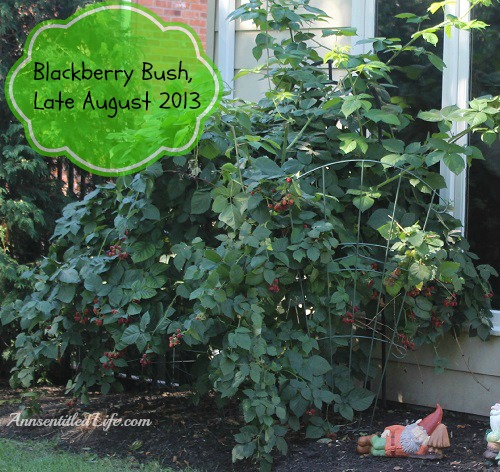 This is our thornless blackberry bush. It is in full fruit-bearing-mode right now. We had our roof done last week (big post coming next week about this), and there were some canes broken. I expected that (this puppy kept growing over the top of the roof!), so: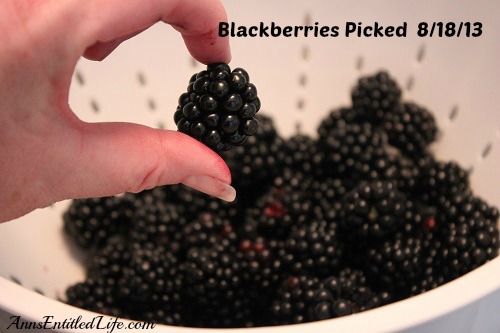 the Sunday before work began, I went out and gathered the ripe blackberries. These were enormous! They lasted a long time too. I refrigerated them, and they were just fine and dandy when I brought them to my grandfather a few days later.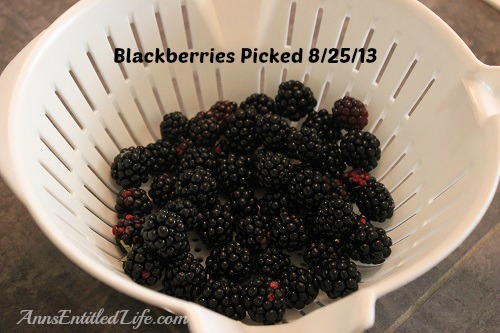 This past Sunday I decided to look closer at how much damage had been done to the plant, and picked what was ripe. While canes were broken, I was fortunate to only lose a dozen pieces of fruit. Whew!
Two weeks ago, when I last posted How Does Your Garden Grow? I showcased a mystery flower. I thought the flower was purple when it bloomed.
I thought wrong.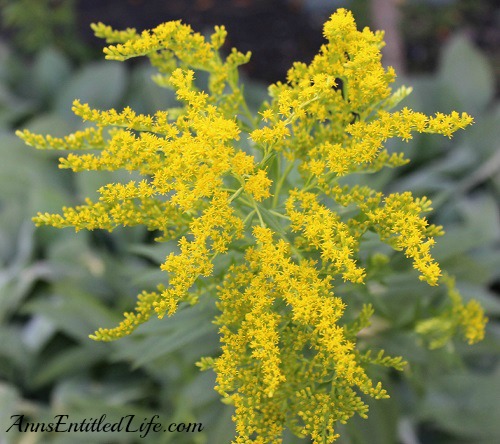 They are yellow. So, because I knew I bought these plants and they were not weeds, I decided to root around in the garden for the little tags describing what I planted. There is no way I would ever recall, and these tags help.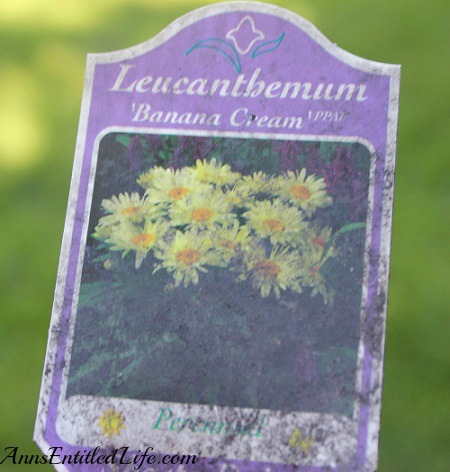 That was what I found.
Let me tell you that there is nothing in that garden that in any way, shape, manner or form resembles that picture. I have white ground cover. Big ugly green plants that look like mouse carcasses when the leaves fall off (super creepy plants – will not be sorry to see them go when we plant our herb garden), little purple flowers, and these tall yellow things. I was pretty positive these tall plants were purple to match the little purple flowers in that dirt island, but I guess not. And, while yellow, they are clearly not the yellow flowers in the ground-tag.
The mystery continues.
So, how does your garden grow? Are you planting one this year? Sticking with a CSA? A flower or herb garden perhaps? What's happening in your green-world?