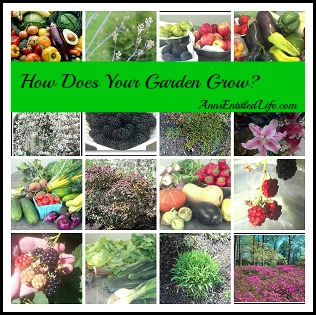 Wow, I can't believe it is already the second week of August! Where did the summer go? I would like to thank all of your for your help two weeks ago. I've decided that even if Hubby doesn't offer assistant (ie: brute strength), I am going forward with my plans!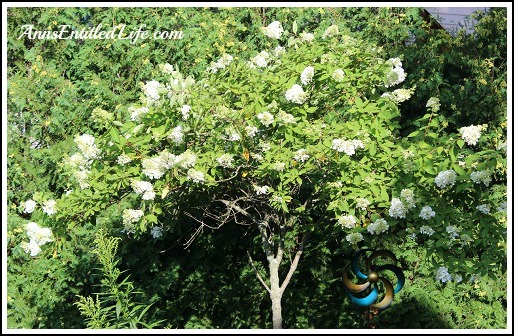 In our backyard, the future site of our herb garden in overgrown. No weeds, just plants are growing like crazy. I don't recall what they are, but I do remember when I bought them being assured they never got more than 6-8″ wide. Someone was telling stories.
Our flowering tree is beautiful. It will stay even when we plant the herb garden. Hey, if we didn't pull it when we landscaped 7-8 years back, I am certainly not pulling it now myself.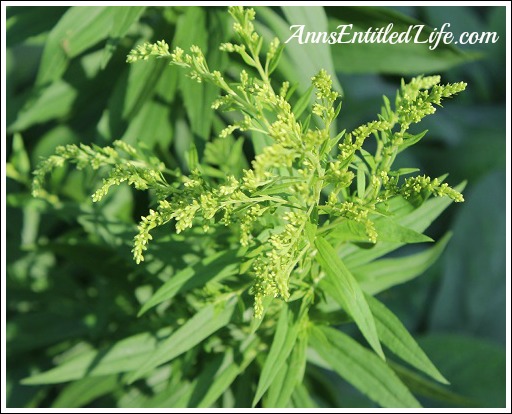 I have no idea what kind of flower this is – but it also grows on the dirt island. Two of them are about 4′ tall, one is 18″ tall. If they are pretty when they bloom, I will move them to the front yard when we dig the dirt island up this fall.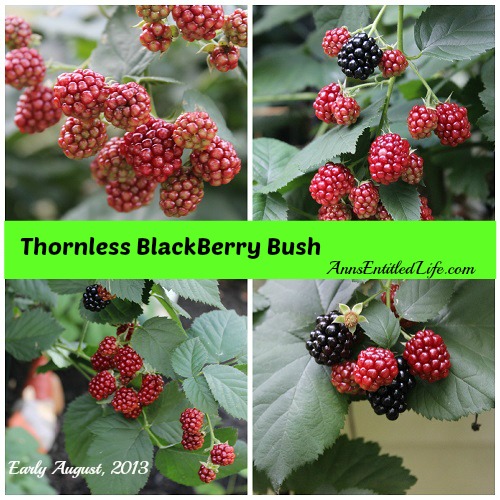 Our blackberries are starting to turn! I expect to show you a container full in two weeks time when How Does Your Garden Grow? is next posted!
I wish I could keep the new canes that crop up and see if I could get a second round of blackberries. Unfortunately, they are so large and so high they need to be cut back so as not to take over the roof (seriously).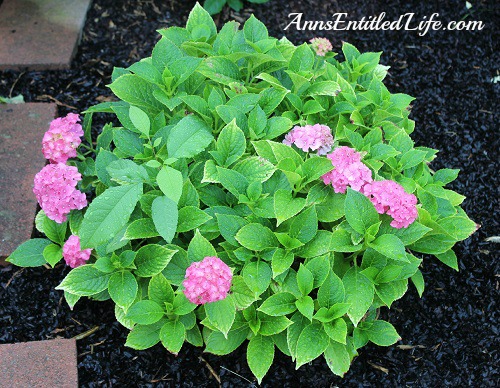 Up front I have these lovely bushes flowering!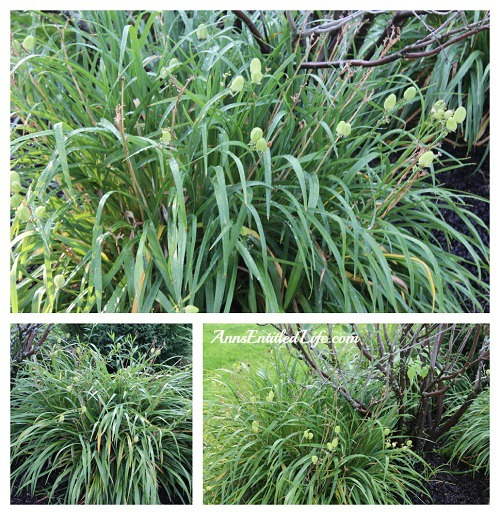 And it looks like we have another round of lilies in store for us!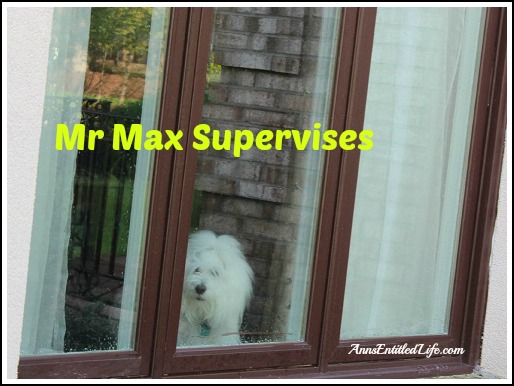 Whenever I go up front to weed or take pictures, Max is kind enough to supervise!
So, how does your garden grow? Are you planting one this year? Sticking with a CSA? A flower or herb garden perhaps? What's happening in your green-world?