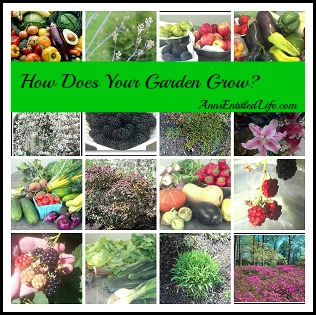 Hubby and I have been talking about next year's garden. We like what the CSA has to offer re: herbs. I have suggested to Hubby for a few years now that he pull out the flowers in our "dirt island" and plant an herb garden.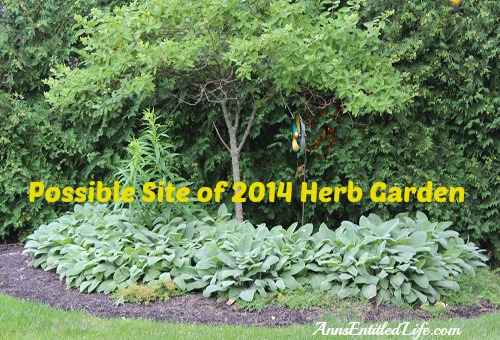 I told him no lavender and no mint. What else is invasive? And what would you suggest for a northern herb garden with limited space. One of each plant just to use fresh? A multitude of a few plants so we can dry and save the herbs for winter use? I'd really like your thoughts and input on this one!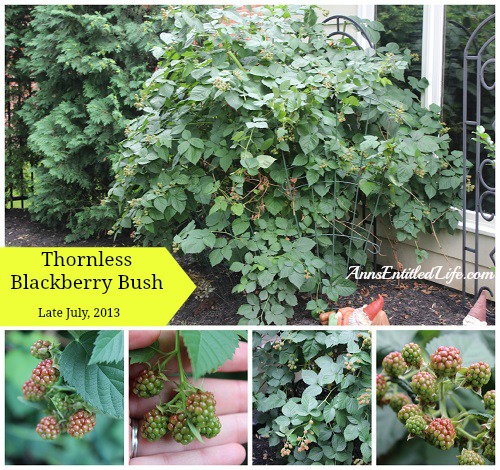 Back to this year … Our blackberry bush has a ton of fruit! I cut down the canes that were threatening to overtake the house, pulled out a few additional shoots from the old thorned blackberry bush, and now am just waiting for them to ripen. They started to turn color a few weeks ago, then we had some hot weather and that, combined with cutting back the canes to allow in more light, really helped.
Instead of a second thornless blackberry bush, I am considering a thornless raspberry bush… I just have to check if they can coexist in the same soil. Anyone?
So, how does your garden grow? Are you planting one this year? Sticking with a CSA? A flower or herb garden perhaps? What's happening in your green-world?