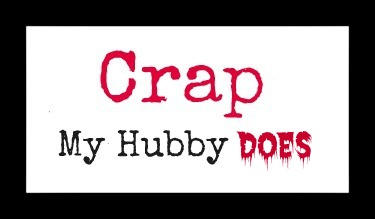 Does your spouse (SO) do the dishes?
Going waaaaaaay back to the start of Hubby and my relationship, Hubby and I had originally agreed that whoever cooks, the other one cleans up after them. That lasted all of two seconds. Hubby and Sonny-boy came up with some cockamamie plan that if they got the dishes "to the sink" that was close enough for them, and I should be "happy" they "cleaned up" after themselves.
I swear I can count on my hands the number of times either of them loaded the dishwasher when I was around. Sonny-boy of course did the dishes when we were out of town. Hubby? I swear he doesn't know what the inside of the dishwasher looks like. At his apartment (before we were married), he would stack the (rinsed) dishes, silverware, pots and pans on the counter until he ran out of clean dishes!! Then he'd do two loads at once and repeat the process all over. It was kinda gross.
Well, Sonny-boy moved out many moons ago, and I still hear that stupid, "If I get them to the sink…" phrase from Hubby. And I am no happier about now than when I first heard it eight years ago.
And because Hubby doesn't do the dishes, I swear he uses every single last cooking utensil we own when he cooks!! When I bake, I put away ingredients, load the dishwasher, wash down counters and clean up after myself as I go along. When Hubby cooks? Ummm let's just say that if it isn't dirty, it wasn't from lack of trying on his part.
The other day I did the dishes; loaded the dishwasher, washed and dried the non-dishwasher dishes, and folded the wash cloth and dish towel, and walked out of the kitchen. 10 minutes later when I came back to the kitchen, it was like a cyclone had struck!! Exactly how many dishes can one man use in 10 freaking minutes!? I swear there was half a load of dishes waiting by the sink.
I offered to show Hubby many times how the dishwasher works. He's not biting. Darn it.
Does Your Spouse (Significant Other) Do Dishes?
---
For more Crap My Hubby Says/Does posts on Ann's Entitled Life, Click here
---